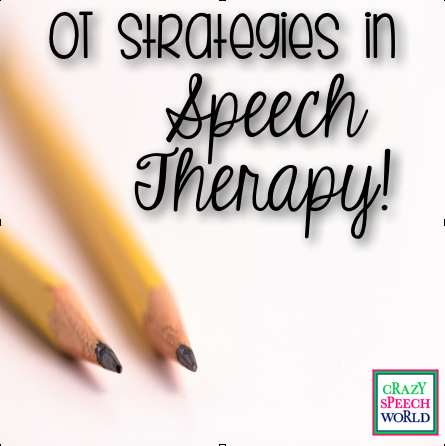 I know you've heard it before…a team approach is usually the best for all involved.  So many SLPs are fortunate enough to be able to collaborate often with their multidisciplinary team…and I find that Occupational Therapists are usually the other therapy we collaborate with the most…but some of us aren't that lucky.  For me, I have a caseload of 80 and one itinerant OT, so it makes collaboration a challenge!  Collaboration in passing is our norm…we are able to shout a few things about the kids we share and what we are working on (usually preschoolers and other students in self contained rooms).  I'm certainly no expert, but I do try to incorporate suggestions when I can because that's what's best for kids.  What's best for kids is my mission statement in life.
So, when I do talk to OTs about strategies I can carryover into my room, it comes down to three things:  Fine Motor/Visual Motor, Sensory, and Activities of Daily Living (ADLs).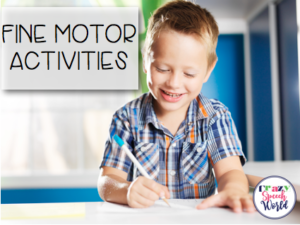 Most often, these are handwriting, scissor skills, and building hand strength.  Well, if you know how I roll, you know my kids are cutting and writing and scissoring all. the.  time.  I'm a self proclaimed craft queen, so these are skills we use often.  Even something as easy as cutting out a pattern or writing a speech word helps!  Do some of my kids need help from me to accomplish those tasks?  Yep.  But I'm encouraging them to do it themselves.  I have even employed some pencil grips and special scissors from my OT to help them.  It seems so basic, but these are functional skills that our kids need to practice.  Also, things like clothespin activities or other small toy manipulation help with to build fine motor skills.  These also make therapy more interactive and fun!  Win/win!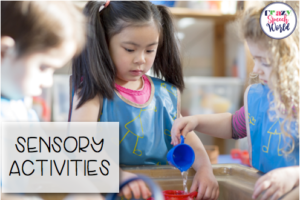 It happens a lot that kids are not regulated enough to be perform in the classroom due to all of the demands placed on them.  Most often, attention and focus increase when given the opportunity for sensory input.  Obviously, this can mean different things for different kids.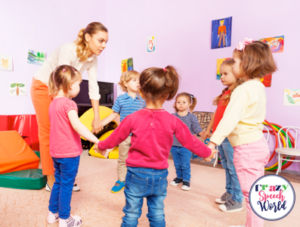 For kids who need big physical movement, you can incorporate those into your therapy through games like Simon Says or doing songs that have movements with them like The Hokey Pokey.  The repetitive nature of these activities are good for language building, plus you can also incorporate skills like following directions and basic concepts.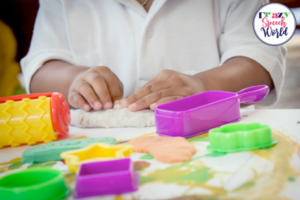 Play dough is great for proprioceptive input and something we like to use in therapy anyway!  I love using this with all of the students on my caseload…even the big ones.  They love it.  You can drill target words while they squish away, you can have them create words out of it, work on vocabulary and sequencing, following directions, or just PLAY…so many language opportunities.  You can also use many of the smash mats on available on Teachers Pay Teachers.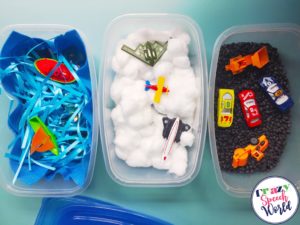 Sensory bins are fantastic calming activities and great for building language skills by just adding some small objects or pictures.  Beans, rice, cotton, water beads, and grass make great bin fillers, then just add what you have.  Or don't.  Either way, your students will love it!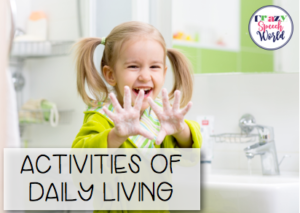 Activities of Daily Living:  These are the life skills our kids need to have to be independent, like washing hands, tying shoes, zipping jackets, etc.  These simple routines are also great for teaching language skills, whether it be sequencing, following directions, expanding utterances, or vocabulary.
What other activities do you do in your room to incorporate occupational therapy strategies?
xoxo,