This post includes Amazon Affiliate links for products I use in my classroom.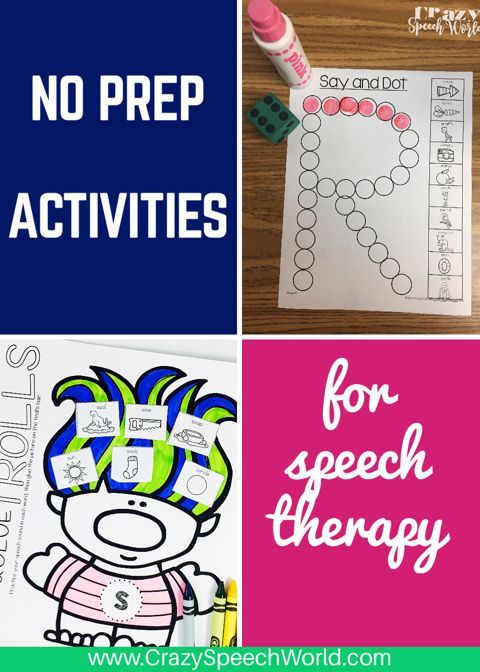 If this time of year is anything, it's busy.  Somehow I knew I was coming back to a huge pile of work and yet I still managed to avoid all of it over winter break.  Oops.  Since I don't have a lot of time to plan or prep, I am counting on some of my easy no prep activities for my articulation groups!  I wanted to share a few of them with you, in case you needed some too 🙂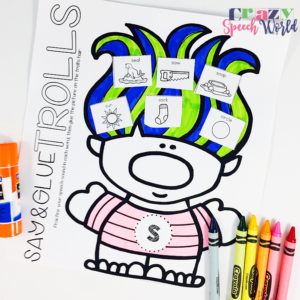 I don't know about your students, but mine have been talking about the new Troll movie and loving everything about it!  I knew I needed something to capitalize on this interest, so I created these Say & Glue Articulation Trolls.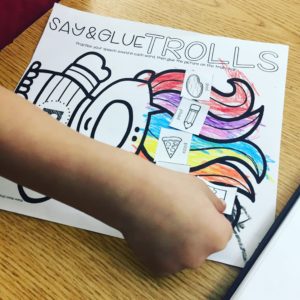 The activity is simple…each troll has 5 target pictures on the bottom of the page, which your student will cut out and glue in the troll's hair.  You can have your student's practice their words as many times as you want…add a dice or spinner for some extra fun!  They can also color their troll to decorate him however they like.  Most sounds you work on will be included in this set, with a page for initial, medial, and final positions for each phoneme.  I also added a page that is blank at the bottom for you to target anything else you need.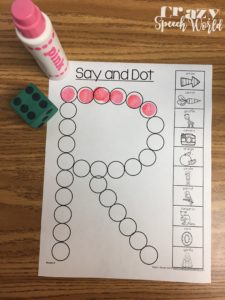 These Say and Dot Articulation pages are a staple in my room now…my kids love daubers and dice just about more than anything else we do.  For this one, you can use daubers or just about any other thing you can think of…stickers, crayons, markers, ripped paper, stamps, or bingo chips.   Then students just practice the words on the side (10 on each page) as they mark off their circles.  You can make it a game or just a practice…better yet, send it on home for homework!  This set also includes lots of sounds, targeted in the initial, medial, and final positions, including a mixed target page AND blanks for each sound.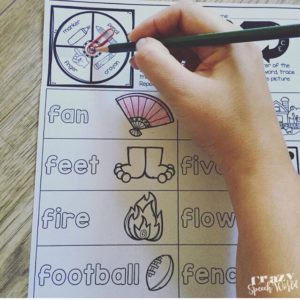 I also love these Spin & Speak Articulation activities.  You can use a paperclip to spin and choose how to review the articulation word on the page, using a marker, finger, crayon, or pencil.  It's a little different and allows extra practice for my friends who need some fine motor work too.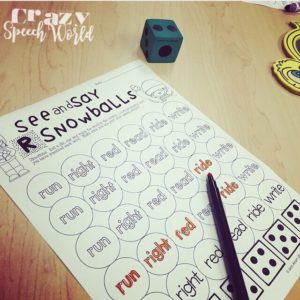 My See & Say articulation pages are included in all of my Seasonal Thematic packets and they are one of my favorite for getting tons of trials.  These snowballs are perfect for the winter months and are included in Winter No Prep.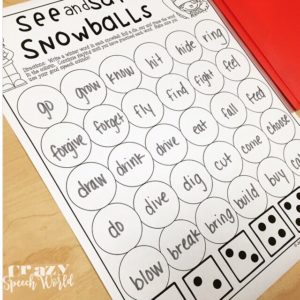 While there are a lot of sounds included, there is also a blank page so you can target a different sound or a mixed group.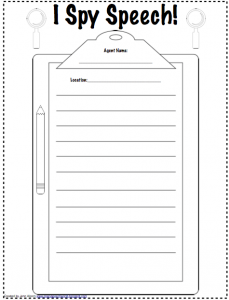 If you are feeling adventurous, this is fun game to play in your room or around your school.  Just give your agents a paper and tell them to find their sound!  You can read more and grab this freebie HERE.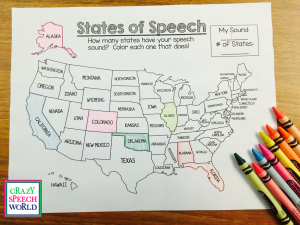 Looking for a challenge or to incorporate some curriculum?  This freebie is a great one for map skills AND speech skills!  Grab it HERE.
Whew!  That should help us survive, right?  I sure hope so!  Whether you use no prep activities for instruction or homework, we can all agree that they make our lives easier.
What is your favorite No Prep activity this time of year?  Do you have any other ideas of how to use these?  I'd love to hear your thoughts!
xoxo,