After we did the speech word treasure hunt around school last week, I started thinking about other ways to get my kids thinking about their sounds outside of the therapy room and came up with this: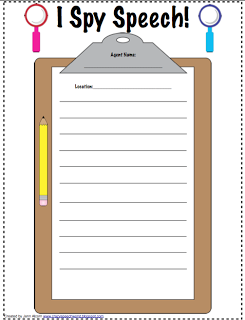 I Spy Speech! is perfect for a therapy activity OR as a homework assignment.  Students will write their name and location, then find speech targets to write down on their 'clipboard'.  You can target any skill with this activity!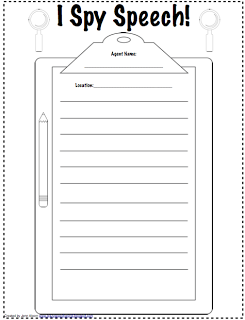 I also included a black & white version to take it easy on your printer 🙂  

You can download this freebie HERE….

What do you think?  How can you use it with your students?  
Make sure you leave me a comment if you grab it!