This post contains Amazon Affiliate links.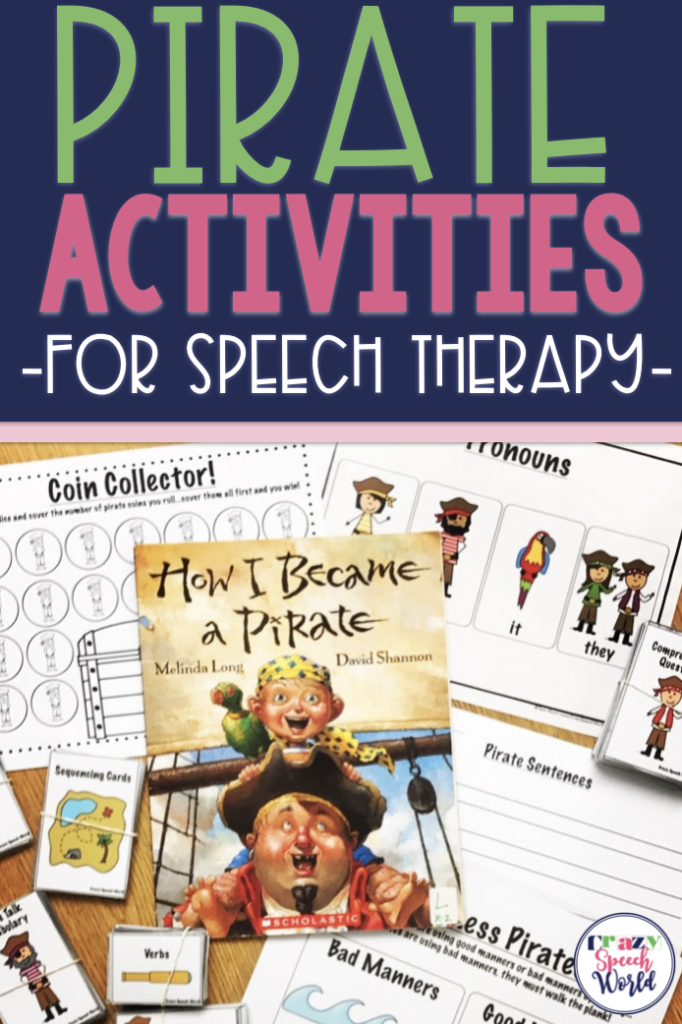 I have 'arghed' SO much in the past two weeks, my argh might be broken.  Just kidding.  SLPs can't break their argh!!  I'm telling you what…if you don't do anything pirates in your speech room, you are not having nearly as much fun as I am!  What a great couple of weeks of therapy….I have had sooooo many activities and everything went perfectly!  How often does that happen?  Pretty much never.  Ready to hear about everything we did?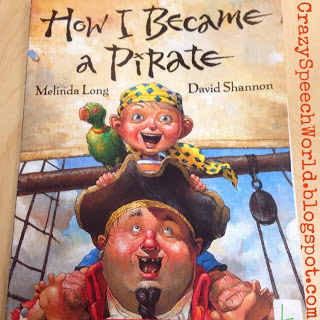 I know you have probably heard of this book…and it is awesome!  How I Became a Pirate is probably one of my favorites EVER!  I posted about the activities I made for it over the summer HERE.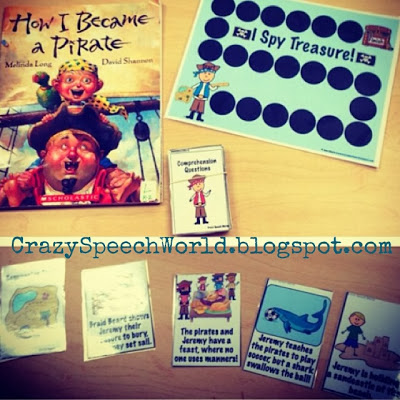 This gave me tons of activities to complete with all of my kids!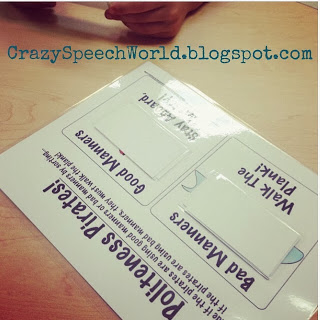 This activity was also from my book companion and it was perfect timing with our talks about expected and unexpected behaviors.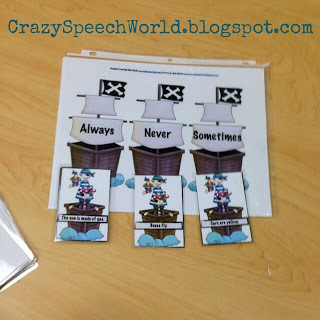 Here is a shot of us using the Always, Never, Sometimes activity from my Pirate Language download. This was really fun for getting some reasoning skills going!  You can check it out HERE.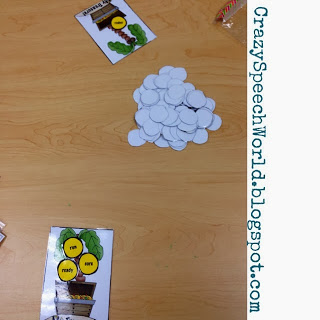 Next we did some treasure sorting with the Pirate Articulation packet.  The kids drew gold coins from the pile and practiced them using good artic…if correct, they could keep it in their chest.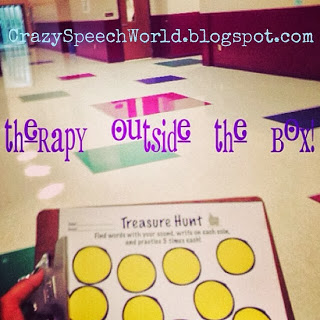 Another activity from this packet I shared for the last day of mine and Jenna's #InstaSLP party for 'therapy outside the box'.  We went on a treasure hunt looking for our sounds around school.  TONS of fun!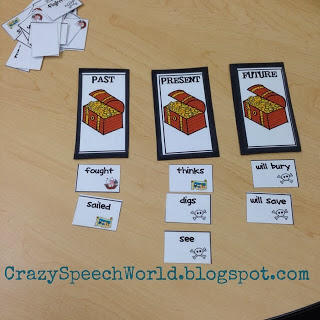 I found this freebie from Pitner's Potpourri to work on verbs…I have a million kids with verb goals, so it was perfect!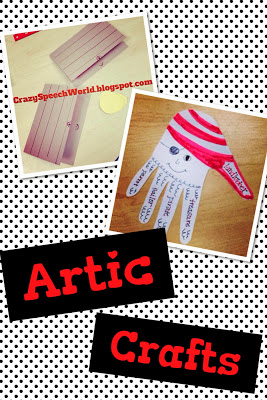 And last were our crafts this week, handprint pirates and treasure chests!  I mostly use these for artic groups, but you could definitely use for language too!
Some other fun games with a pirate theme are Pop Up Pirate and Super Duper's Pirate Talk.
That about covers it!  What other pirate activities have you done?  Any of the same?