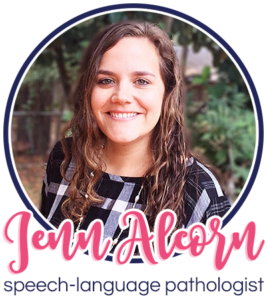 Hey there!  Welcome to my Crazy Speech World!  Whether you are visiting me for the first time or the hundredth time, I'm so glad you're here.
I'm Jenn and I LOVE being an SLP.  I earned my masters degree in 2007  and my C's the following year, so that I can sign my name Jenn Alcorn, M.S., CCC-SLP.  I have always worked in the schools, which is right where I want to be.  My current school is PK-5, but I've also worked in middle and high schools.  PreK is definitely my fave!  I've been blogging and creating therapy materials since 2012 and it's the second job I never planned for, but that I love.
But, I have some other things I love…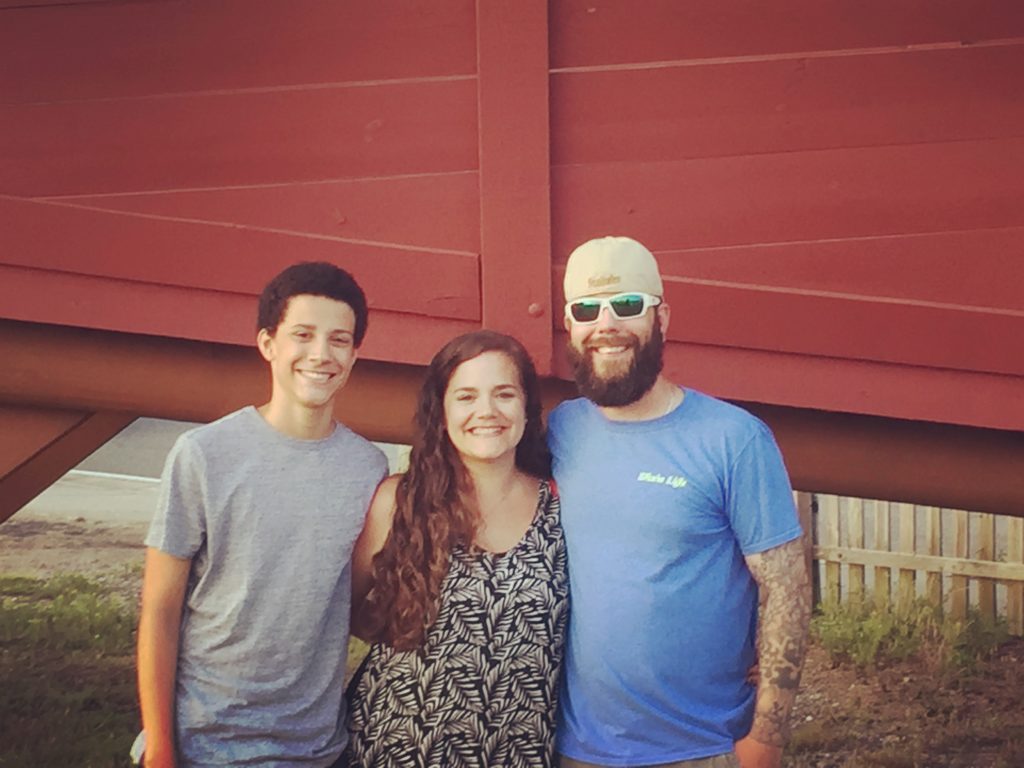 These guys, most often referred to as 'my fellas'.  My son, E, is 14, taller than me, and spends a lot of time smelling weird and acting weirder.   And by weird, I mean all teenagery.  On his normal days, E is a genius, incredibly handsome, and super sweet.  He was my very first love at the ripe old age of 20.  Yep.  I did college and grad school with this baby.  I'm so grateful that the Lord picked me to be his mama.  The hairy guy…well that's the love of my life.  His name is Ryan and he's my very best friend.  He also puts up with all of my shenanigans.  How blessed am I?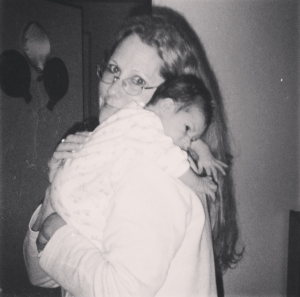 This is my mom and E, the day I brought him home from the hospital.  We had about 5 more years together before my mom died from a ruptured brain aneurysm.  If you spend anytime around here, you will hear me talk about it, because it's one of those things I'm passionate about.  This woman was absolutely amazing and I miss her every single day.  If you want more information about brain aneurysms, I encourage you to visit BAF.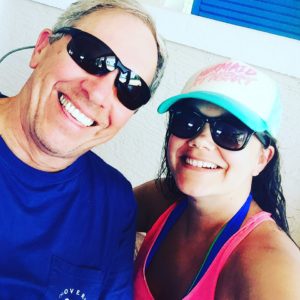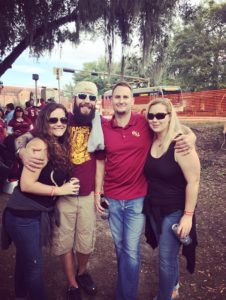 Luckily I have two more guys to help keep me paddling, my daddy and my big brother.  Both are my heroes.
Clearly, I love my family.  But I also love…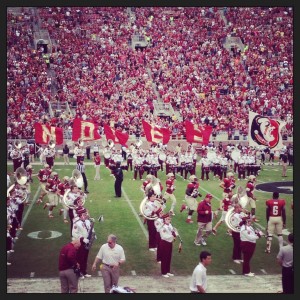 Florida State University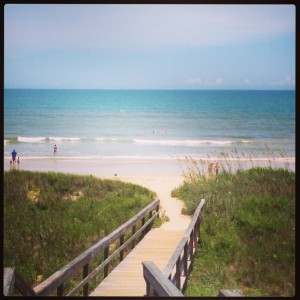 The beach.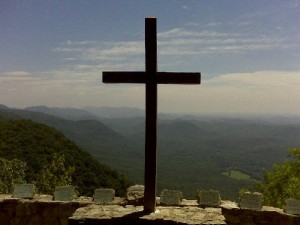 Jesus.
I don't have pictures of everything I love…
Shoes.  Jewelry.  Pictures.  Babies.  Cooking.  Laughing.  Sushi.  Wine.  Coffee.  Pinterest
  Pens.  Road Trips.  Blogs.  Dancing.  Reading.  Painting.  Creating.  Shopping.  Shoes.
But I'm sure if you poke around a bit, you will find some of those things here.  I hope you stick around for a while!  I have lots to share with you, which you can access via the main menu across the top of my page.  Here's what's going down there…
Blog:   These are posts I have done about specific materials, therapy sessions, games, etc. in my classroom.
Shop:  This link takes you to my Teachers Pay Teachers Store
Contact Me:  Feel free to send me your comments and questions via this form!
If you are looking for something specific (i.e. Christmas), you can also use the search bar above my picture to search keywords.
Want to keep up with my posts?  You can follow me lots of ways!  The buttons across the very top of the page will link you up to me on Facebook, Twitter, Instagram, Pinterest, Teachers Pay Teachers, and Bloglovin!  I'm  active on all of these profiles.  Not into social media?  No problem!  You can fill out the email subscription box on my page and every post will be delivered to your inbox.
As always, I love to read your comments at the end my posts…please share your thoughts with me!
Before you go, please take a moment to read my Disclosures, Privacy Policy, and Copyright!