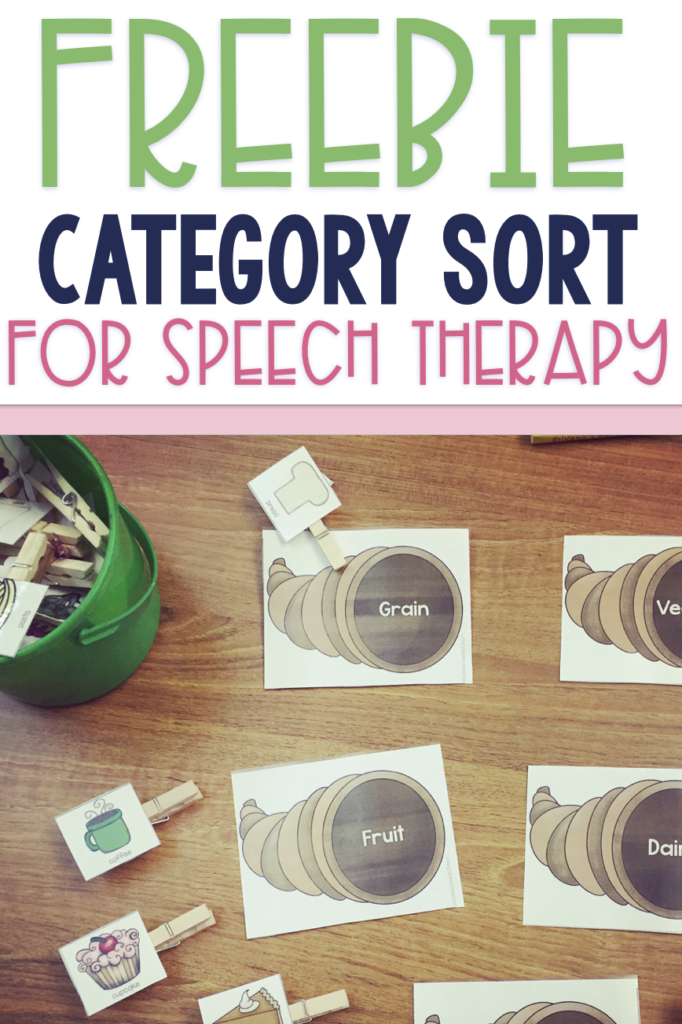 If your anything like me, lots of things we talk about with the Thanksgiving holiday revolve around food.  My students are celebrating with many food activities in the classroom…hello, feasts…. and I think this is the perfect opportunity to talk about food groups and categorization!
I created this with the same thing as my Fall Clip or Stick activity in mind…getting my little hands busy!  Not to mention, my OT friends say this is great for incorporating those fine motor skills if you use clothespins like I did.  But, you can also do this with velcro or simply as a sorting task without either.  
Many of the foods cross categories…for instance, milk can be a dairy or a beverage, which allows for you to address the flexibility of thinking and exploring various concepts.  It's great for building those vocabulary skills!  You can take it a step farther and grab some paper plates and have students create balanced meals and talk about healthy food choices.  So many ways to use this!
You can grab this freebie in my store!  I hope you love it!  Make sure you check out my other Thanksgiving products in case you need anything else to make it through until that break!