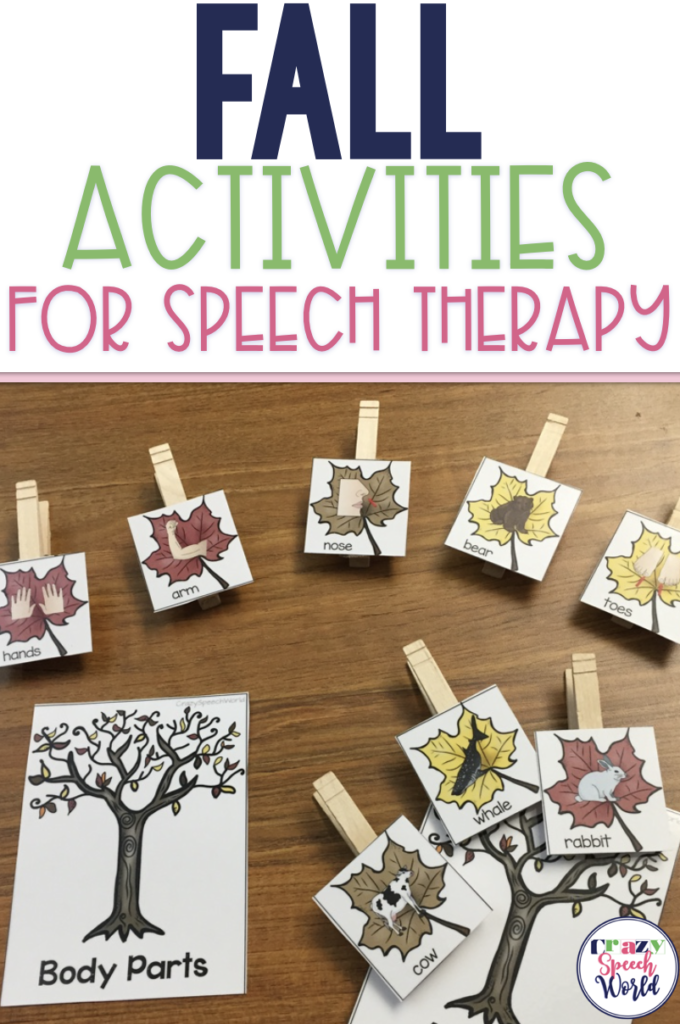 Hi friends.
I'm going to preface this post with the fact that I am sick.  I've been sick for three whole days.  Because, school.
What better way to spend sick days than working?  Riiiiiiight.  I am currently on self induced vocal rest, which is tough with it being football season and all.  Working keeps my brain busy.  And in the past week, I've been able to create and upload THREE new products to my TPT shop, all getting us ready for Fall.  Which starts tomorrow.  Which blows my mind.  Bonus, I've also had time to update all of my older fall products.  Also, my voice is sounding less like an 80 year old man and more like Jenn.  Here's hoping tomorrow I'm back to full strength, cause there's nothing worse than an SLP that can't talk.  Because, therapy.
Up first, No Prep.  Woohoo!  These are usually my saving grace at least once a week.  Check out what's included: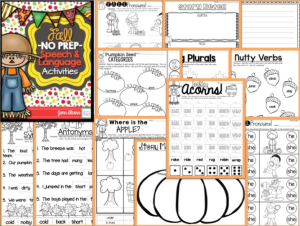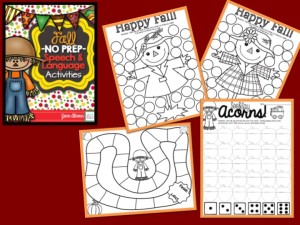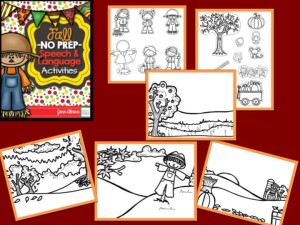 This thing is just chock full of activities to cover speech and language goals across elementary caseloads.   The whip cream on top is the fact that there is no laminating or color printing involved.  And we can all agree that whip cream is delicious 🙂  You can snag this one HERE.
This product is a newbie and I'm so excited about it!  I tried it out last week and my littles LOVED it!  It is super interactive way to work on categories, and you can choose the method that works best for you to assemble.  There are 16 categories, with 64 object cards to sort.  Categories included are:  animals, shapes, colors, vegetables, fruit, drinks, transportation, clothing, body parts, sports, tools, school supplies, insects, instruments, furniture, and jobs.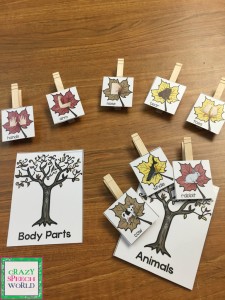 You can use clothespins, attaching the pictures with glue, velcro, or double sided tape.  Students can clip the pictures to the correct tree!  How fun is that?  It's also good for my guys who are working on those fine motor skills!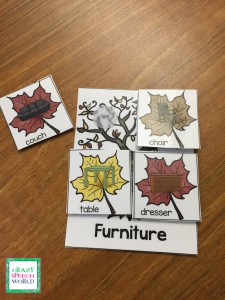 You can just as easily use Velcro to attach the pics, just place the four dots on the tree, then on the back of each picture.  I did them in a square, so you can still see the category name, even with the pics on.  You can find this download HERE.
My last product is the Fall version of another download I made in the spring, which I got so much mileage out of, I knew I needed it for all the seasons 🙂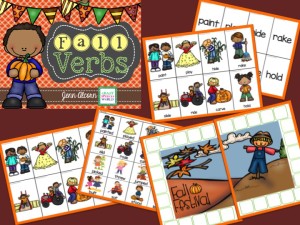 Fall Verbs focuses on verb tense and building good sentences, for various levels of students.  There are 16 verbs, all related to fall activities.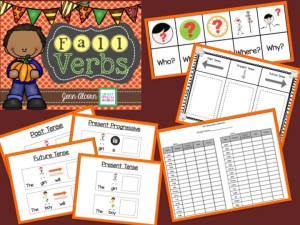 There are also visuals and a data collection sheet to help you use this kit to the max!  You can find it HERE.
What are your favorite fall themed activities?