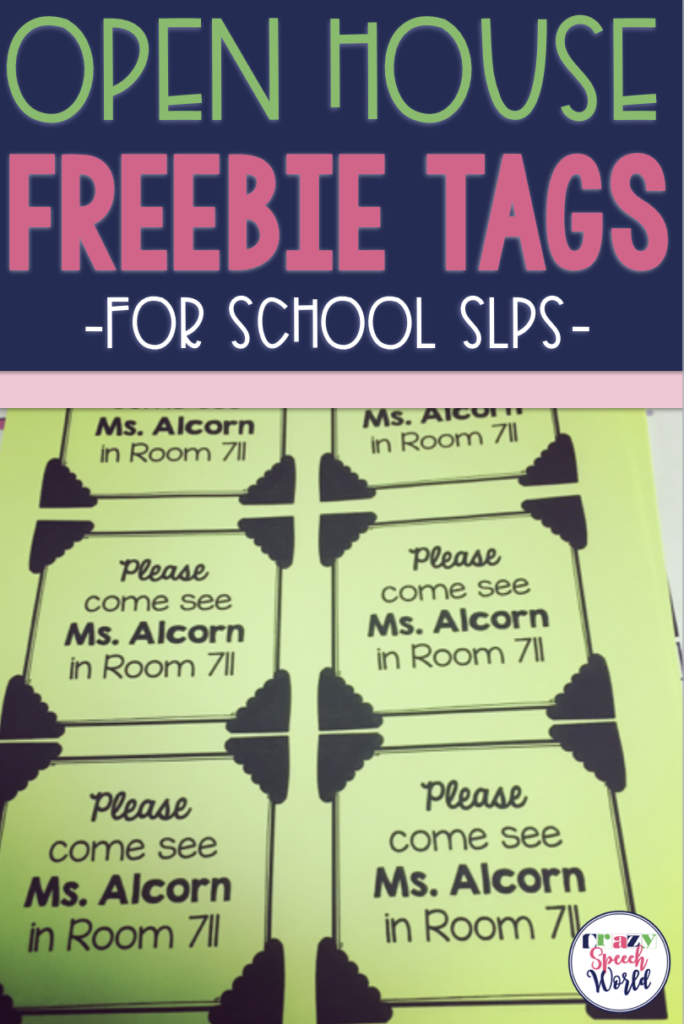 Open house (AKA curriculum chats, AKA whatever else your school might call it) are typically one of those nights that I spend in my classroom, hanging out by myself.  Or maybe helping parents that are lost in the hallway.  Or in one inclusion room missing all the other parents I work with.  Or some other lonely way that I definitely don't feel like an included educator.  Is that too many ors?  Possibly.  But the truth is, not a whole bunch of parents are knocking down my door because…well…because the focus is on talking to the teacher.  And it's not because I'm not important, but I know I'm not the main focus.  And that's ok.
BUT, I want to meet them.  I want to talk to them and tell them what I am excited about this year.  I want to shake their hand and tell them, YES, I'm replacing the speech lady who has been here for millions of years and she was great…but so am I.  And I'm gonna love your child and work my tail off making sure they meet those IEP goals that I slave over.  Because I'm their SLP now.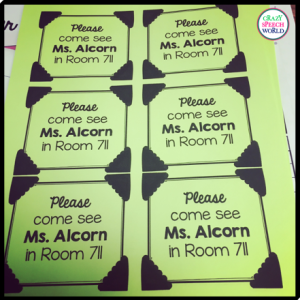 So instead of hanging out in my room all by myself, I placed these signs on each of my student's desks this year so that those parents would come by my room and I could chat with them.  And I felt like hugging each adult who walked through my door that night, because several of them did.  I connected with them, I smiled, I listened, and took notes.  And as tired as I was after a 13 hour work day, I was stoked that made that effort.  And I know there were some parents that were equally stoked to meet the new speech lady who was excited to take care of their baby.
If you want a free copy, snag it here.  How do you spend your school's open house nights?  I'd love to hear!