This post contains Amazon Affiliate links.
Holy crazy month.  Between work and hurricanes and general life craziness, I have not been able to be consistent over here on the keyboard and I am sorry!  Hoping to move back into a normal schedule this week, so watch out!  Last week was all about transportation and  I'm here to share some of the things we did to keep life exciting in my crazy speech world 🙂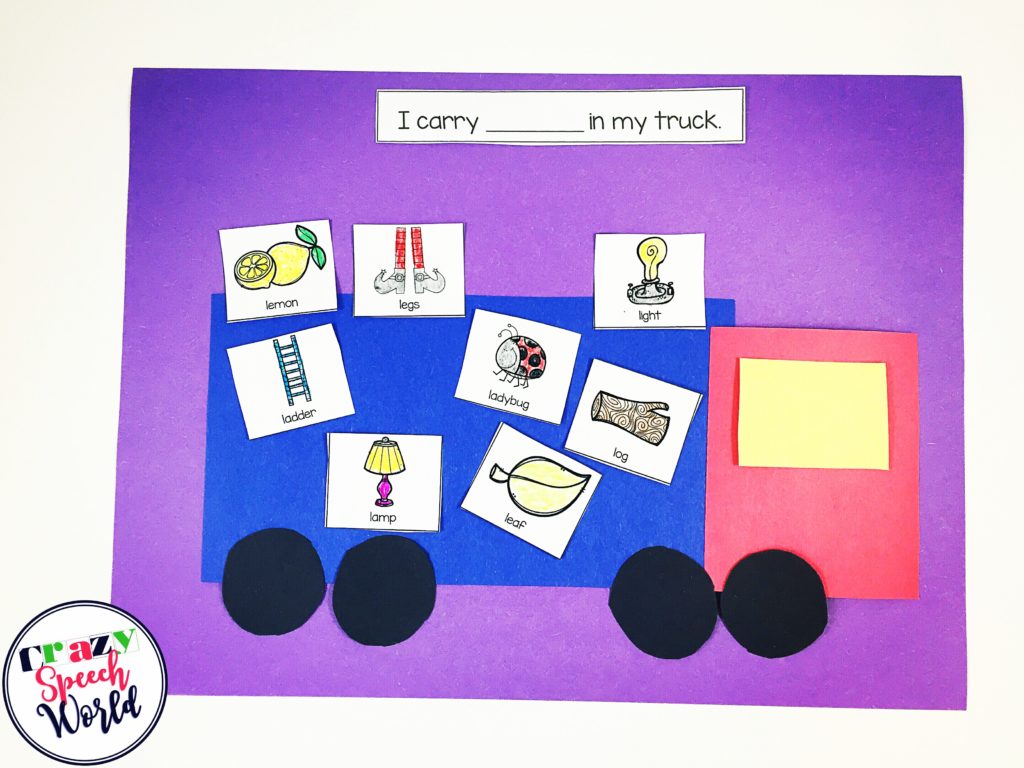 Truck craft was first for PK-2 and they loved them!  I gave them the pictures with the sound that they are working on for my articulation students and my fluency students worked on using easy onsets with various initial consonants.  You could easily use this for language kids too, just have them make a sentence, describe, name functions, categorize, etc the pictures in their truck.  This is included in my Community Therapy Toolkit.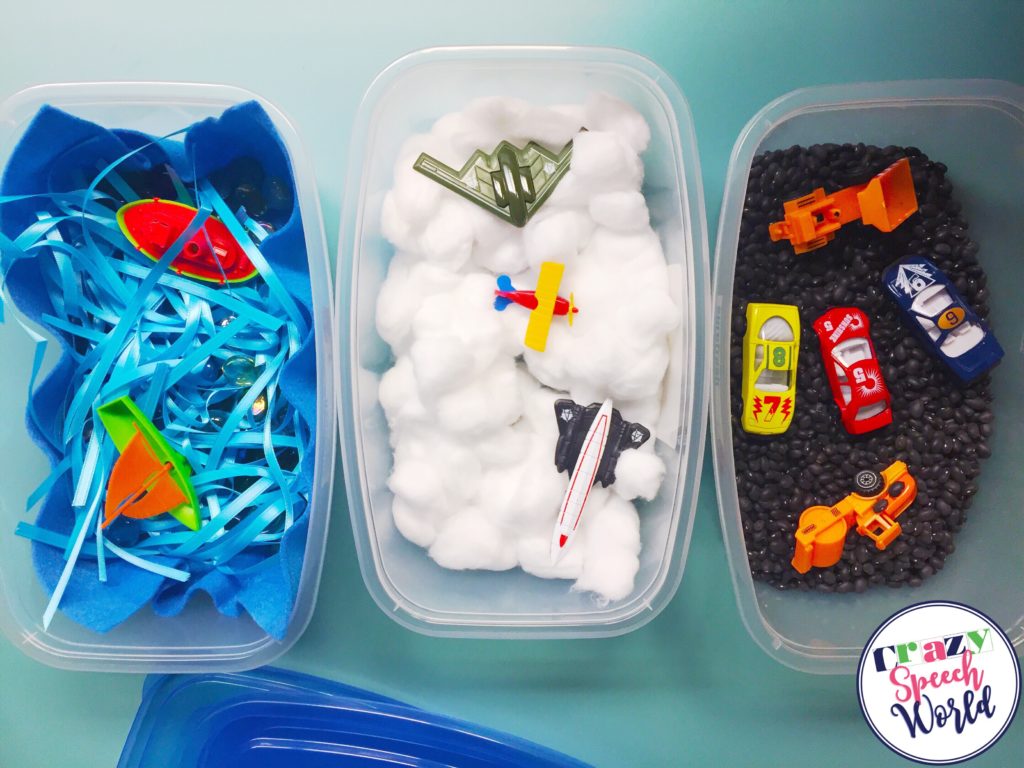 Next, I made some sensory sorting boxes for language groups in PK and K…although I'm pretty sure any of my kids would want to dive into these.  I started with black beans, cotton, and blue sand…but the blue sand needed up smelling like spray paint, so I abandoned that idea and threw in some glass stones and ribbon on top of blue felt.  Wasn't exactly what I wanted, but I was in a pinch.  Lesson:  Don't buy decorative sand at the dollar store.  For the session, I had the kids tell me which bin would be which kind of transportation:  air, land, and water and then we labeled them and sorted all of the toys.  Lots of fun and lots of language opportunities!  I bought three bins, but you could also do one big one and separate with cardboard or card stock.  The whole thing cost $4…each bin was $1 and I bought the black beans….I had everything else on hand!  Good excuse to dig through your STUFF 🙂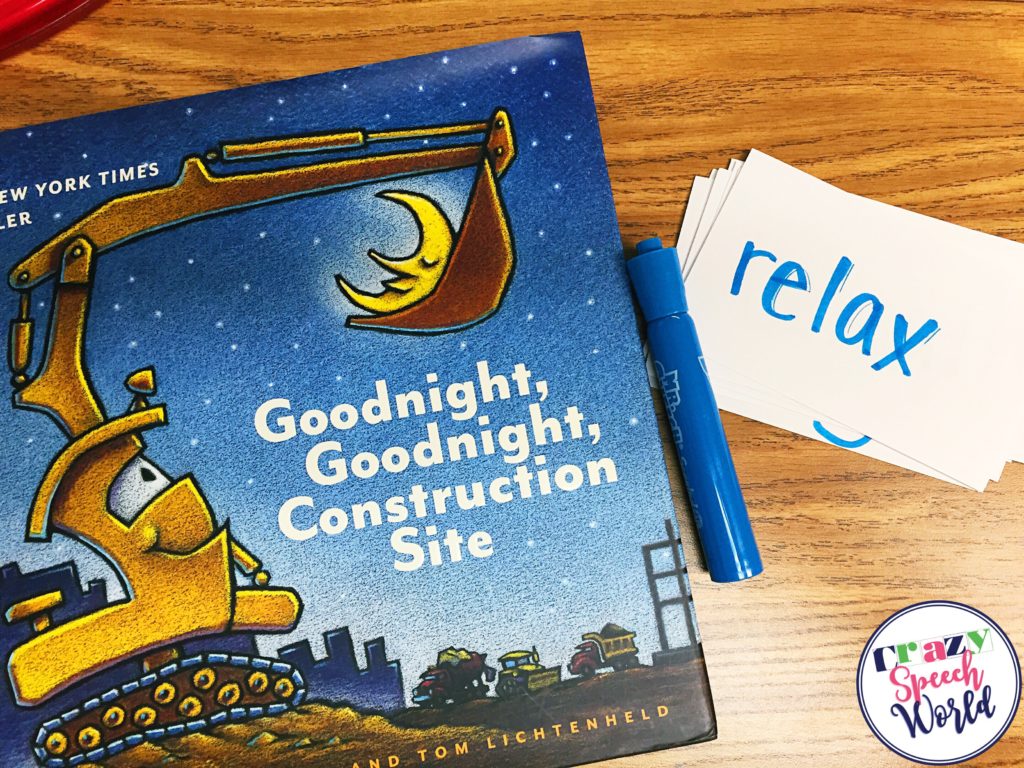 Y'all.  Do you have this story???  It's the cutest and would make a great bedtime story, but it worked well for therapy also!  It shows lots of different construction vehicles, uses rhyming, fun illustrations, and great vocabulary!  I wrote some specific words on index cards to look for with my second graders and we also worked on antonyms with words from the story.  You can find Goodnight, Goodnight, Construction Site on Amazon.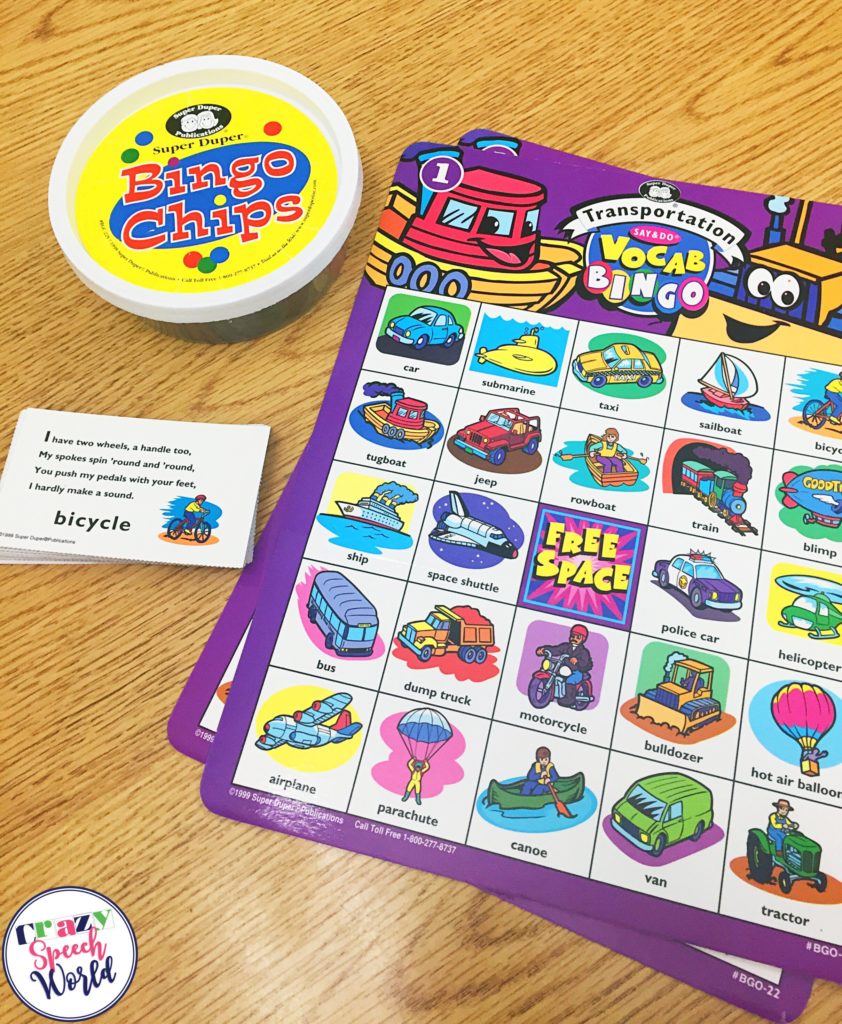 With some of my older kids we played transportation bingo with this set from Super Duper.  I inherited this from the previous SLP and it includes a few different themes, so it's great for your toolbox.  Some of those clues were HARD!  It was a good way to work on vocabulary context clues and inferences.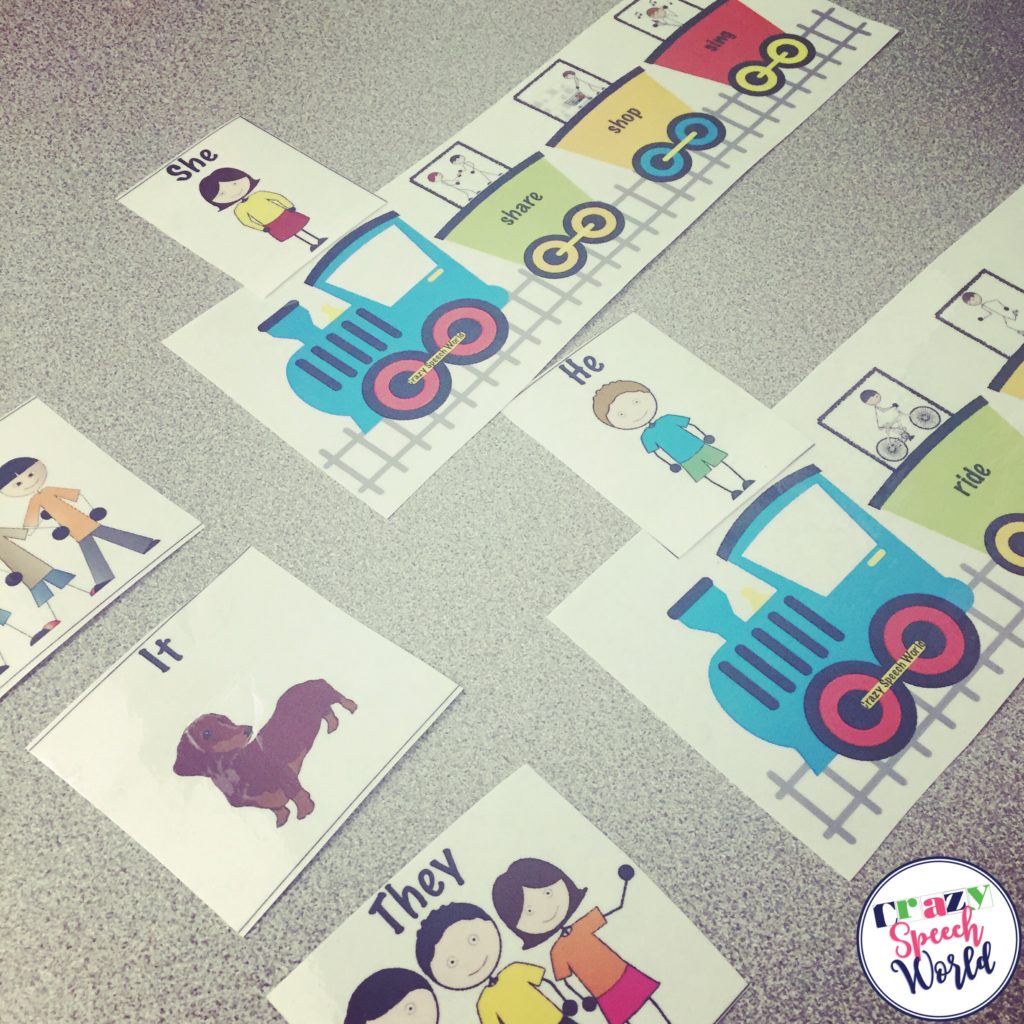 So I have 469 grammar goals this year and these trains came in handy for working on pronouns AND verbs.  I used this Train Themed set to target those and some vocabulary concepts.
Hope that gives you some ideas for things to do in your room!  Make sure you leave me a comment if you have any other great activities for us, or if you use any of these!

xoxo