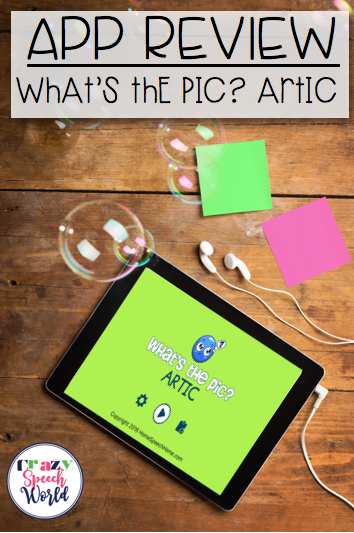 It's been forever since I've done an app review, so I am really excited to share this new one from Luke over at Home Speech Home!  What's the Pic? Artic is their newest app which is designed to help students practice their articulation skills.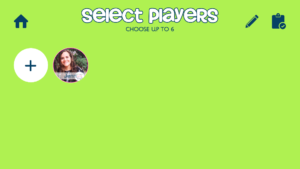 You can add player profiles with their name a picture…you can choose to take a pic from your phone or used preloaded emoticons (which my kids thought were hilarious).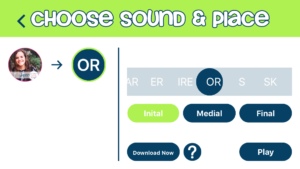 Once you create a profile, you choose the target sound.  You can scroll through each phoneme, which includes vocalic /r/ and /s, r, l/ blends, then choose the position to target.  Then you are ready to play!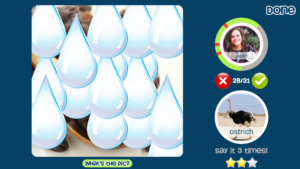 There is a photograph hidden by different stickers, which your students are trying to figure out.  The target picture is presented below their profile and various number of stars…these indicate how many times the student is to say the target word, which can be from 1 to 5 times.  Each time the student says the word, the one star will light up.  You will use the green check and red x to keep data on their productions.  Once they say the word the designated number of times, a sticker will be removed from the picture!  If the student wants to take a guess at any time, they can tap the green button at the bottom of the picture to attempt to name the picture.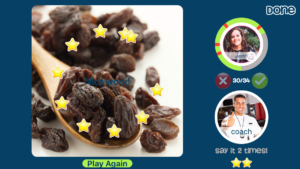 Once all the stickers are removed, or if the student guesses the picture correctly, the full photo appears.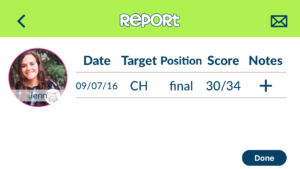 The app keeps data for each student and you can easily access their progress, add notes, and email the data directly from the app.
Here's what I loved:
Engagement… my older students really liked this app and the challenge of trying to figure out what the hidden picture was
Targets…I like how I could target specific vocalic /r/ patterns
Tons of practice…This app got me over 50 trials with each student that used it
Data collection…I always love an app that will let me collect data easily and store it for later access
Groups…You can use this app with more than one student at a time
Price…considering all the sounds included, the price of this app is great at $4.99
Devices…I can use it on my iPad and iPhone
Other takeaways:
I wish I cold target more than one phoneme or position at a time.
Some of the pictures were hard to guess for my primary kids, so it wasn't an app I would use with younger students
The integration of the microphone was both good and bad…it allowed for lots of practice and the kids liked the stars lighting up, but sometimes it was hard to pick up their words (probably because of my iPad case).  Also, if I said anything it counted as a production, so I had to get used to waiting until the student finished the trials before giving feedback.
You must keep data in the app to move on to the next picture, and I wish I had the option to turn that off if I want.
Overall, I am so glad to have this app in my toolbox!  I think it is something new and different for my students to use in their articulation therapy that they liked using.  You can find What's the Pic? Artic on iTunes for $4.99
You can also enter to win one of FIVE copies via the rafflecopter below!  Good luck!