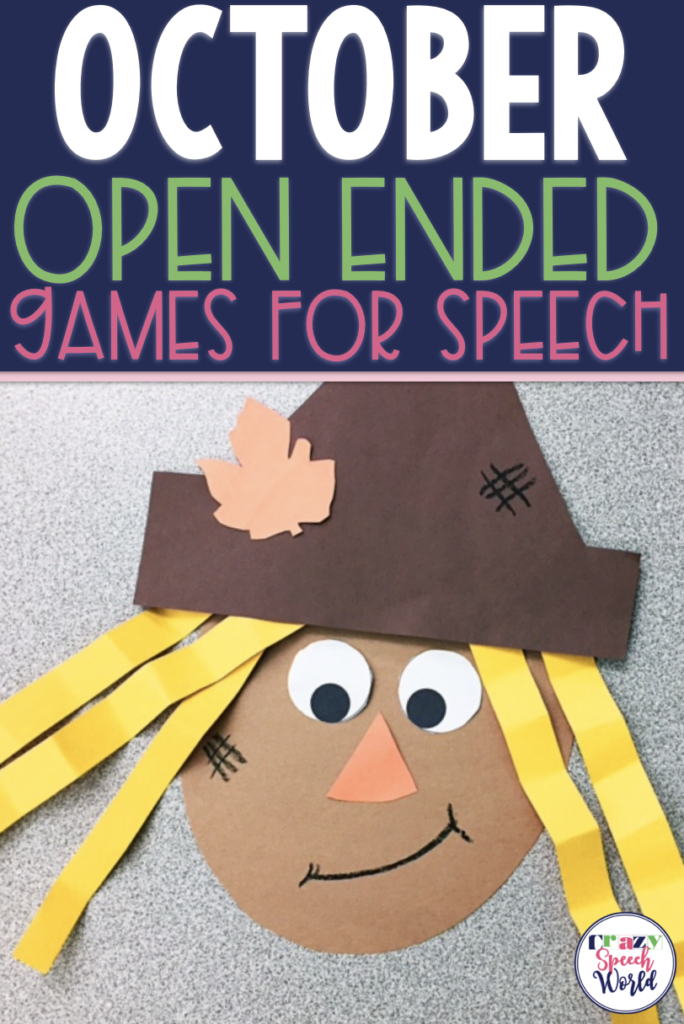 Can you believe it's already October????  I can't!  I've got the October Therapy Toolkit ready for you to make this month as easy as possible for you!  It includes 8 different activities to cover you for the entire month.  Let's check it out….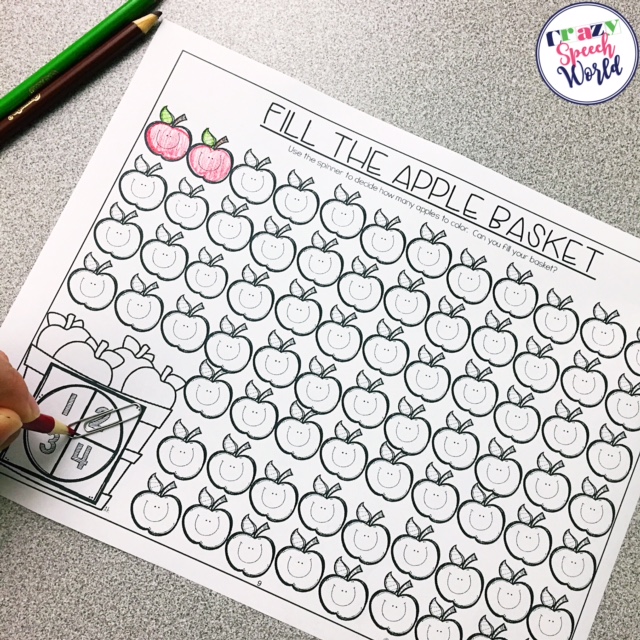 Week one is all about apples, so I have two quick activities that are fun and easy.  The first is a no prep worksheet, all you need is a paperclip and either crayons/markers or a stamper.  Students will practice their target skill, which can be any speech or language skill, and then spin the paperwork and color the number of apples they spin.  They can color or you can use stamps or bingo daubers.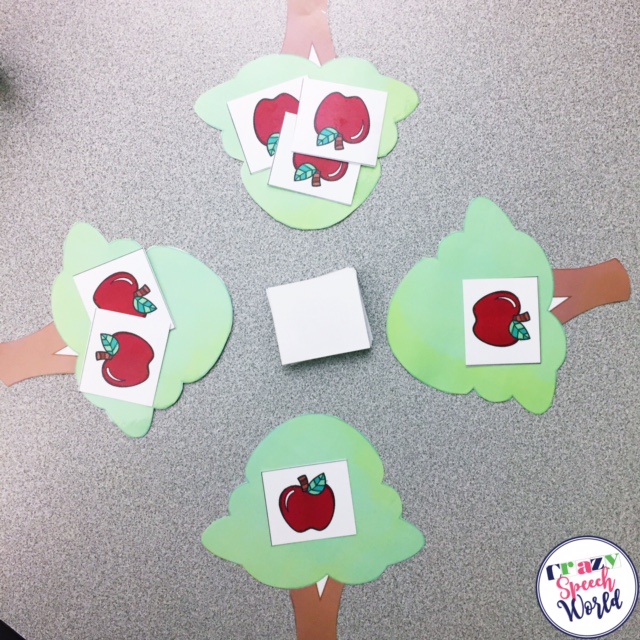 The next activity is a game, where students collect apples for their apple tree…but watch out…there are worms mixed in!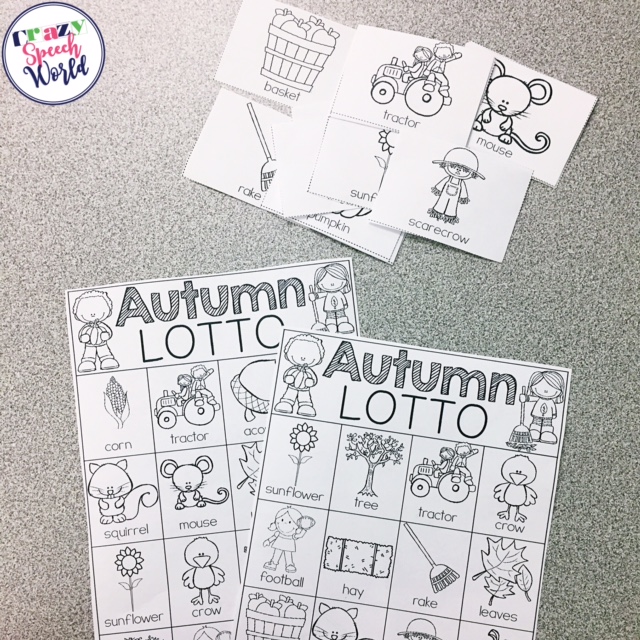 Week 2 is all about the season… and we are just now starting to get some cooler weather here in my neck of the woods.  If low 80's can be considered cooler 🙂  Autumn Lotto is a fun game that is really low prep, you just have to do some cutting.  Four boards are included with calling cards…just pull a card and students mark the space, the goal is to get four in a row.  Students can mark their space with a bingo chip or by coloring the space.  You can use this to work on seasonal vocabulary or as a reinforcement for practicing any other skill.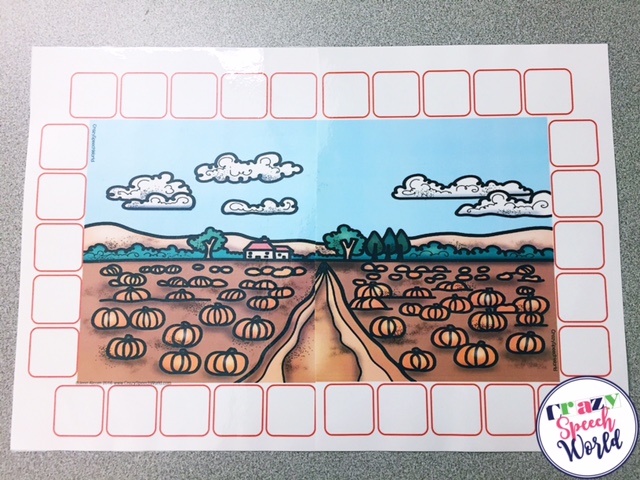 Aaaaand a game board, because these are just too easy to not include.  Just laminate both pages together or inside of a file folder for an easy activity for any of your kids!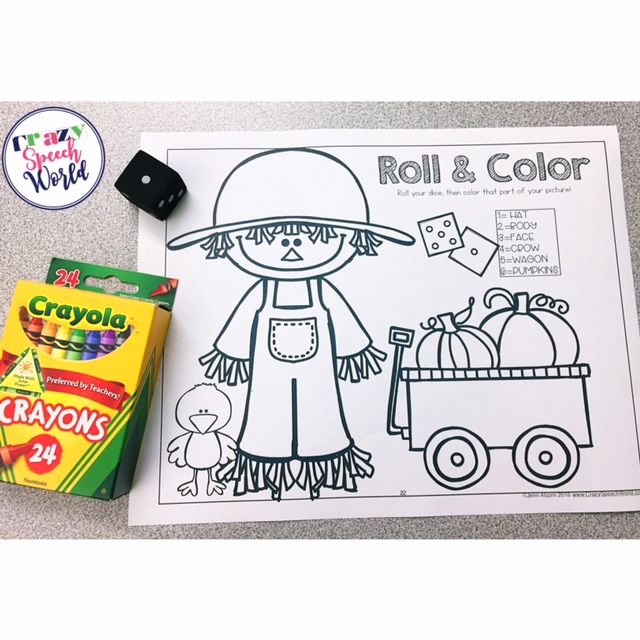 Scarecrows are up for week 3 and this quick no prep activity is great for all of your groups!  Just roll a die and color by number…easy peasy!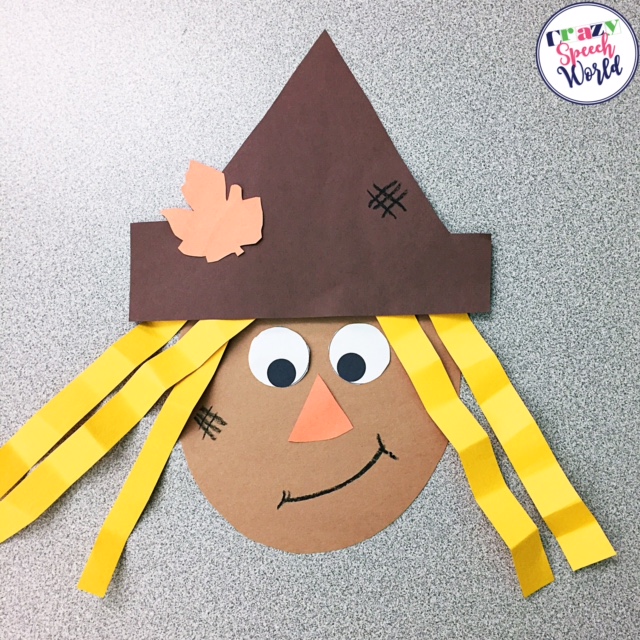 You know we have to have at least one craft, so the scarecrow wins for this month.  All of the templates are included.  These are great language activities, but can also be used as a speech activity to do while drilling.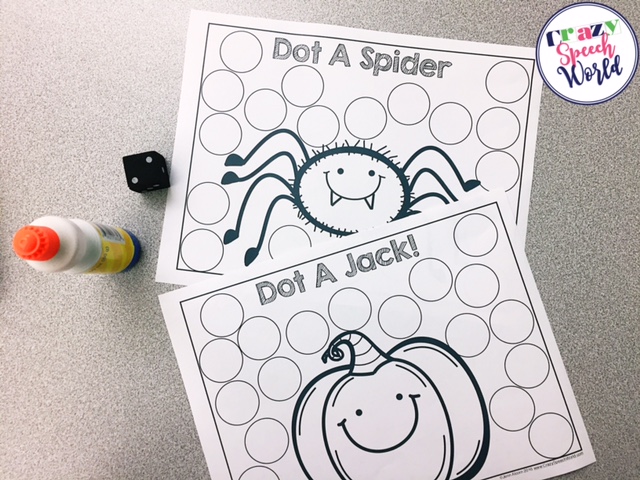 Week four is HALLOWEEN!  No Prep dot pages are great because they are spiders and jack-o-lanterns, nothing scary!  Use orange and black daubers to add some festive colors!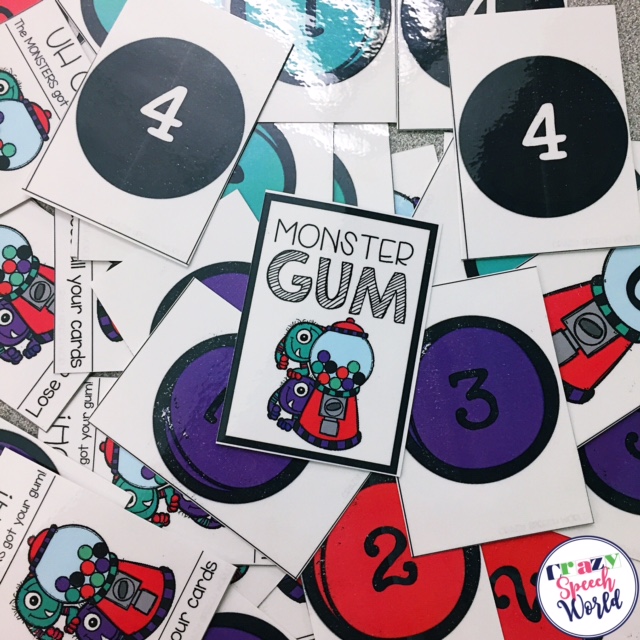 Last activity is Monster Gum!  Students will practice their target, then draw a card, trying to collect as many pieces of gum without having a monster steal it all!
What are your favorite October therapy activities?  If you want to see the rest of my plans, make sure to sign up for my newsletter and I'll send them to you each month!