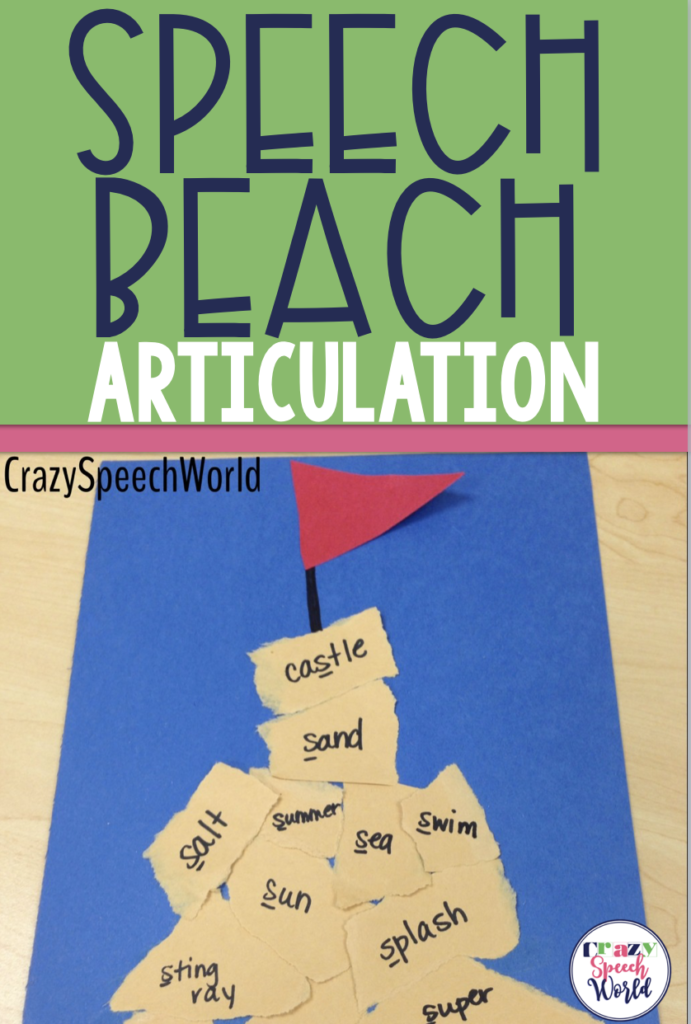 For the rest of the month I am focusing on the one thing that gets me through:  The beach.  I can't wait for summer break to start so I can go there whenever I want!  But until then, I'm dreaming of those days from work and creating fun, beachy activities for my students… articulation sand castles!
Grab some blue and tan construction paper…then some extra scraps for flags in any color you choose!
Aaaaaand rip and rip and rip!  These are our fave ways to create a craftivity!
Glue the ripped paper on the blue!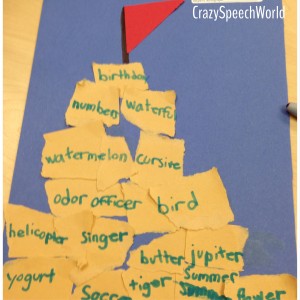 Then add words and a flag!  Easy, fun, and great for homework!  Woot woot!  🙂  This activity also goes well There Was An Old Lady Who Swallowed a Shell!!!  Check out my other sandcastle post with that book HERE.