I've got another Smarty Ears app review and giveaway for you guys this week!!  Woohoo!  This one is iPractice Verbs, which is designed to help students with verb tense in past, present, and future forms, at the word, phrase, and sentence level.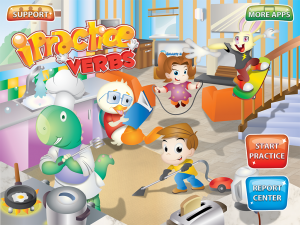 Here on the main menu you can access Support, More Apps, Report Center, and Start Practice.  Check out Support for information about the app, links to Smarty Ears' support, video tutorials, back up and restore, and Smarty Ears' social media pages.  Let's get started!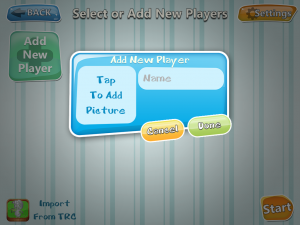 Adding players is super easy, just add their name and a picture, which you can choose from your photos or included avatars.  As with other Smarty Ears' apps, you can also import players from the Therapy Report Center.
Once you add your players, you can change the Settings to meet your needs.  You can choose whether to have the app buzz or remove the target when a child chooses an incorrect error.  The app allows you to toggle on/off the text display and tracking buttons.  You can also modify the database of verbs targeted by selecting/unselecting the words included in the app.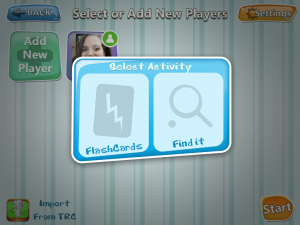 iPractice Verbs includes two activities, Flashcards and Find It.  Basically, Flashcards target expressive language and Find It targets receptive skills.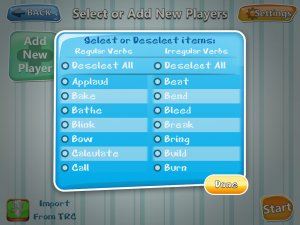 Here you are prompted to select/deselect the target verbs.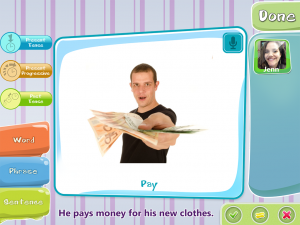 With Flashcards, the student is presented with one picture of the targeted verb. You can toggle between word, phrase, and sentence levels, as well as changing the verb's tense,  on the left side of the page.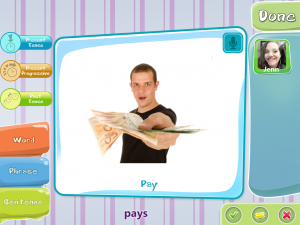 If you have selected it in settings, the text will be displayed on the screen as well.  You can have your students record themselves as well by hitting the microphone in the upper right corner of the picture!  You will mark their answer correct, approximate, or incorrect with the buttons in the lower right corner.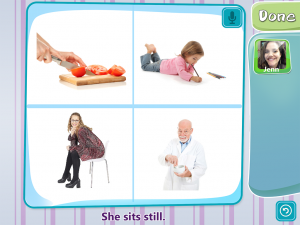 If you choose Find It, students will be presented with four pictures and a verbal prompt for the level you have chosen.  You will target one tense, at the word, phrase, or sentence level.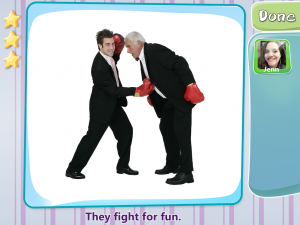 If you choose the right answer, the large version of that picture comes on the screen for a few seconds, which allows your student to practice the verb.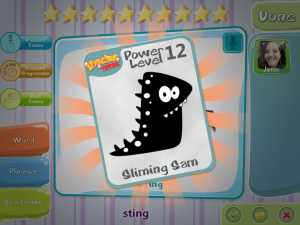 Students earn stars for correct answers, which get them Stickers with these fun cards.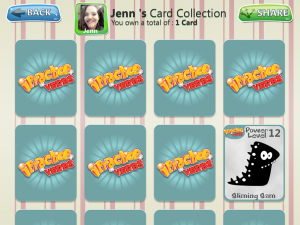 All of the student's stickers are stored on their profile so they can check their progress.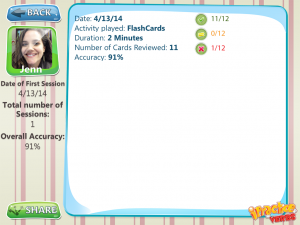 Data is kept for each student as well!  It is very detailed with the activity for each session, but also gives an overall accuracy.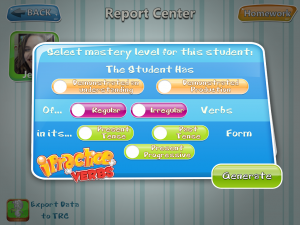 Something that I LOVE that iPractice Verbs includes in certificates for the different levels that students can master!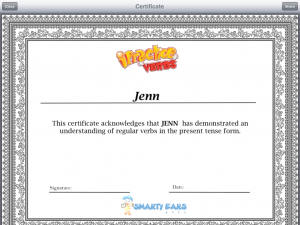 How cool is that?  You can print those off for your students to take home!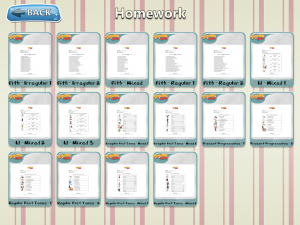 And double bonus…HOMEWORK!  Love this feature!
Overall, I love iPractice Verbs!  It is a very functional app for me, I work on this with my students ALL.  THE.  TIME.  I love that I can use multiple players since I am always working in groups, and the homework feature is so helpful.  You can find iPractice Verbs in the iTunes Store for $4.99 at the time of this review…BUT
I have TWO copies to giveaway!  WOOHOOO!  Enter via the Rafflecopter below 🙂