This is one of those projects that started with one idea, but kept morphing into something a little different.  Does that ever  happen to you?  Story of my life!  I am thrilled that I finally able to share this with you because I have been working really hard on this for quite a while now.  What is the subject?  Common Core!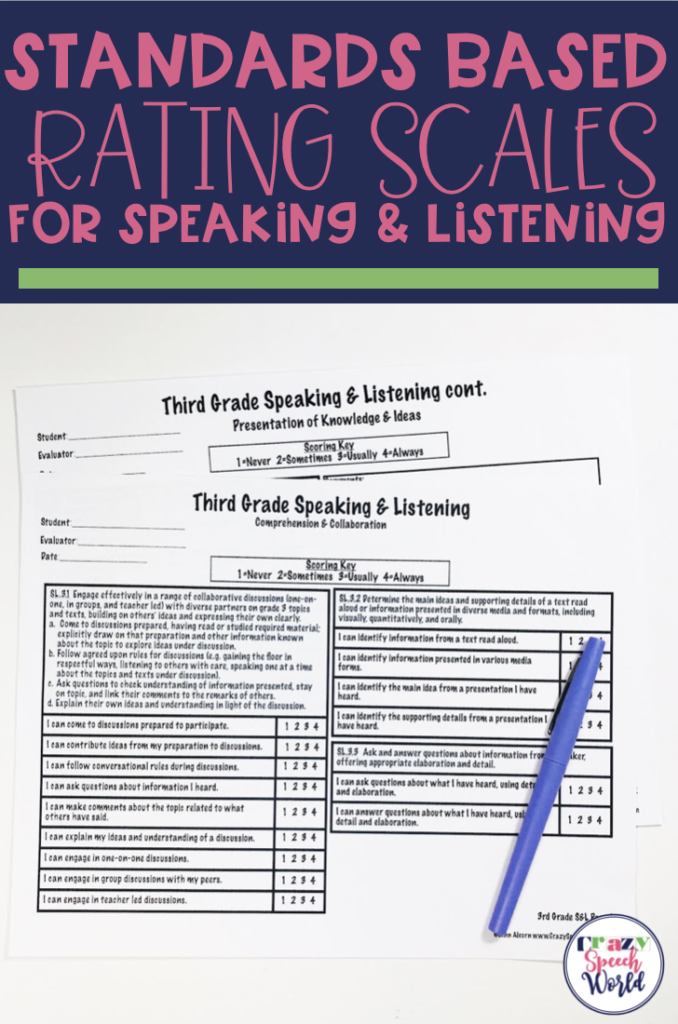 I created these to fill a need for documenting educational impact for speech & language.  You know how we have to do that?   How impressed would your administrators be when you document with CCS?  These ratings scales can be used for progress monitoring, RtI assessment, or baselines/postlines.  Since they are K-5, you can document student progress across grade levels.  It is important to note that these are informal assessments, based on observations.  SLPs, teachers, or any other educators can use these, and I even plan to have some of my older students rate themselves!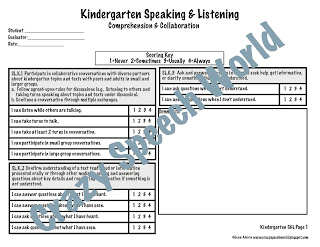 These scales are designed with a quick and easy to read rating format. Each standard is broken down by "I can"statements, which will be rated on a scale from 1 to 4. All skills are easily observable in the classroom setting and a scoring key is provided on each page. Ratings for each skill are added and divided by the total to yield an overall score, the goal being 75%. This goal was established based on a rating of at least '3' for each skill in the standard, which would indicate the student is demonstrating the skill most of the time.  There are two pages for each grade level.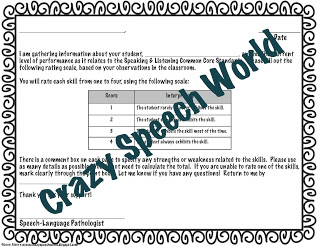 I also included a teacher letter template, which you can use to give to teachers with the ratings forms.  It is a good reference for directions, as well as a reminder about when to return it to you.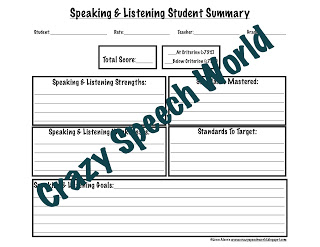 The student summary page is a great way to summarize the information obtained on the ratings form.  This is perfect for IEP meetings, conferences, or RtI team meetings!
You can find this product in my TPT STORE!
I also have Speaking & Listening scales for middle and high school, as well as for Elementary Language Standards.  Click the links to check them out 🙂
I am SO excited about being able to use this year and I want you to as well!