This post contains Amazon Affiliate links.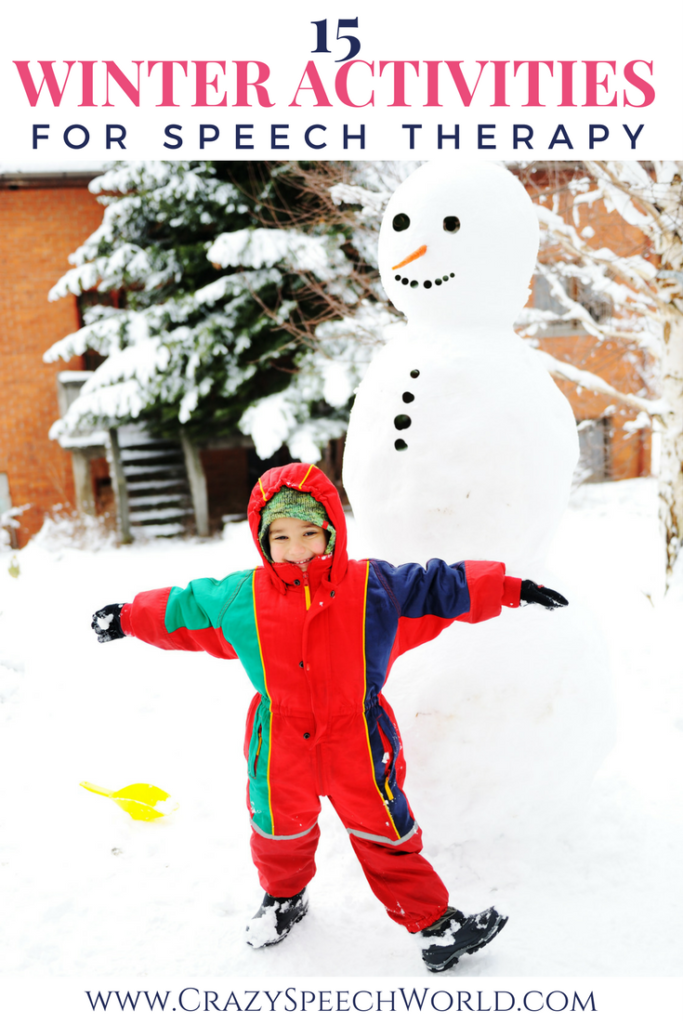 Are you headed back to school after winter break and not sure what you are going to do with your students?  Did you Netflix instead of lesson plan?  It's ok, I'm here to help!  I've gathered some great ideas from myself and some of my fellow bloggers, so you have all the plans right here at your fingertips!
I've broken them up by books, crafts, and hands on… and the best part?  There's nothing to buy!
Winter Books
The Snowman is one of those great wordless books we all love SO much!  And this one also has a sweet little animated short that you can use too!  Check out my post to see some good ideas for using these!
Snowmen At Night is a great series of books that is perfect for winter!  Check out these activities from Denise over at Speech Language Pirates.
The Snowy Day is an old favorite of mine!  It's a simple story with great illustrations, which is perfect for language therapy.  Jen from Speech Universe has a super fun craft and a visual ready for you to take advantage of…  grab it here!
The Mitten by Jan Brett is one of those perfect sequencing stories!  Scarlett at Speech is Sweet makes fantastic book companions and she's giving us a couple freebies to go with The Mitten, you can check it out here.
Also, you can check out a list compiled by Badger State Speechy for a few more books that are good for targeting social and emotional skills in therapy during the winter.
Winter Hands On Activities
Winter Crafts and Writing Activities
Other Winter Activities
Don't Break the Ice is a fun game, especially this time of year.  In this post, Smartmouth SLP is adding some strategies to use while playing to increase speech and language practice!
WhitneySLP has a fun Winter Bucket List you can find HERE.
I hope this gives you some fresh ideas for the new year.  Let me know in the comments which winter themed activity you plan to try!