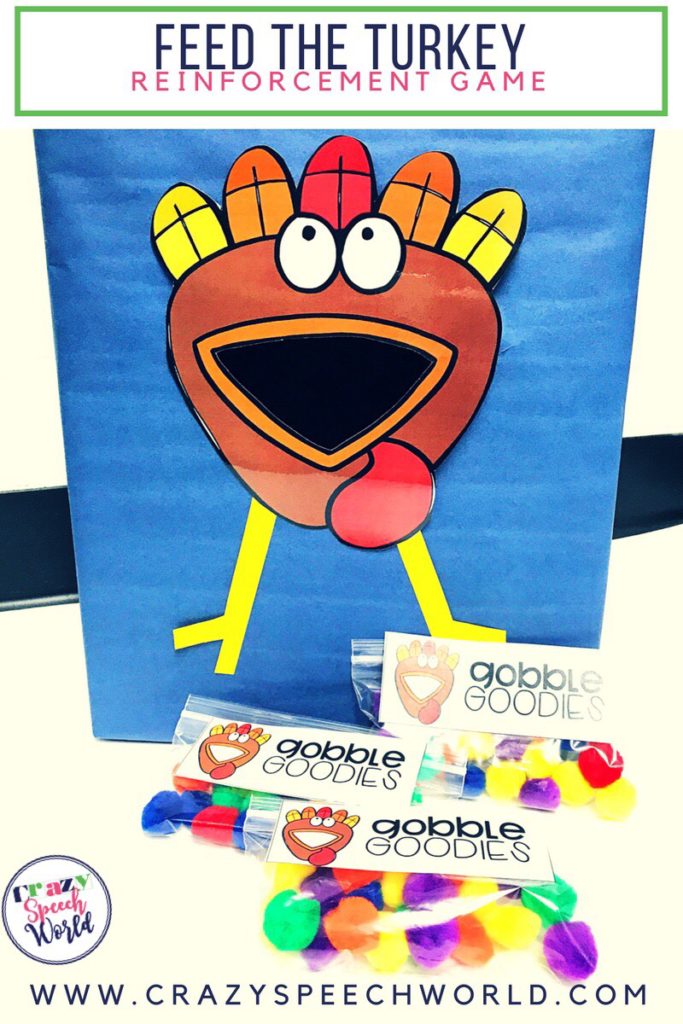 Guys!  It's almost Thanksgiving break and I am so ready!  My students are OFF.  THE. CHAIN. It's like they all drank a Red Bull before coming to school 😀  So I wanted one activity that would get us a little more movement so I could combat the wiggles and still get some things accomplished.  Enter this adorable turkey!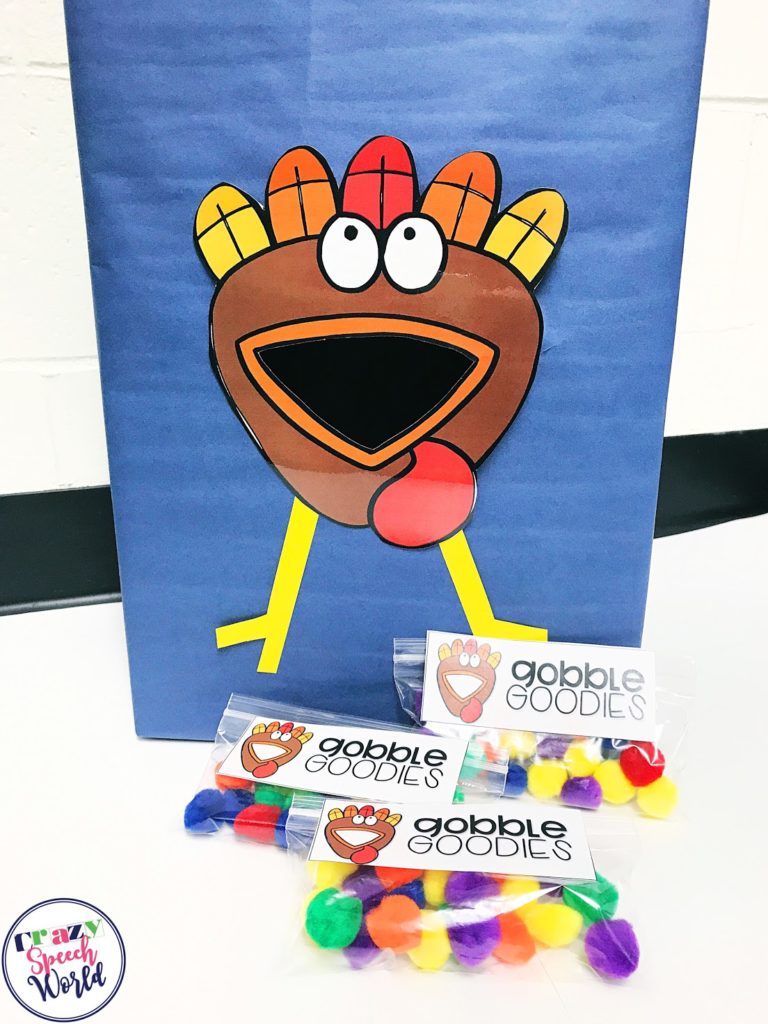 I found the turkey from P4 Clips Trioriginals Clipart.  All you have to do is download it (it also comes with pie graphics!) and open up Powerpoint/Keynote/Word/Pages/whatever program you like and make him as big as the page and print!  Then, I laminated, cut out his mouth… I added some legs that I cut out and put him on a big box I already had for this fishing game.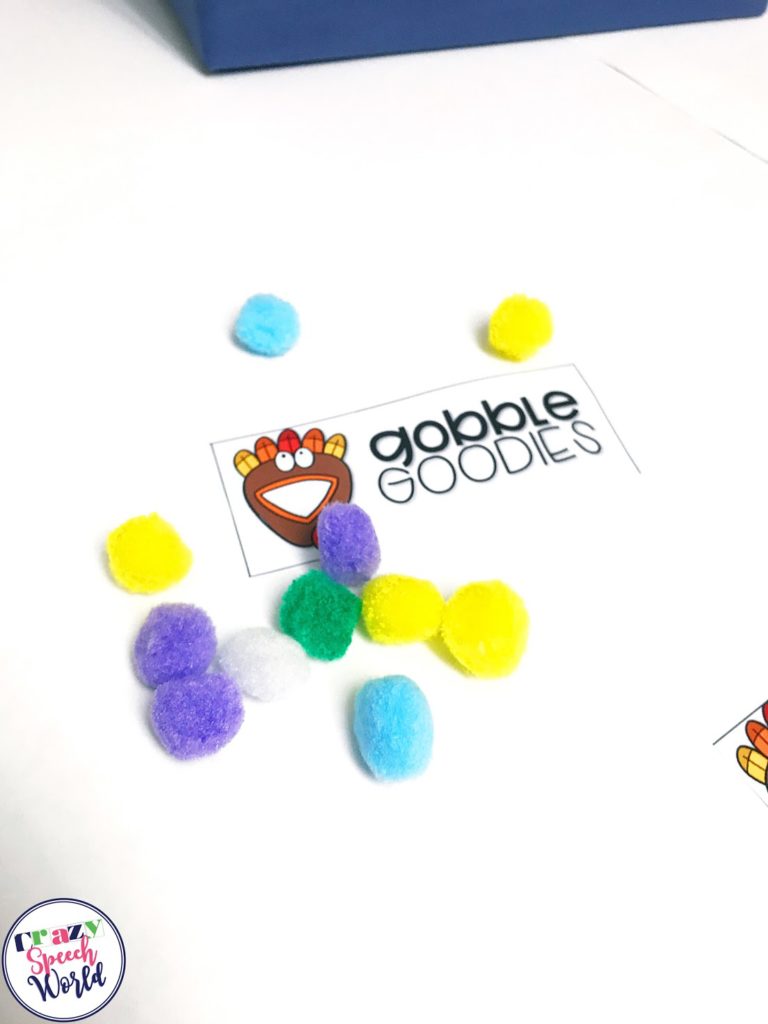 For the gobble goodies, I just found what I had on hand…and that was craft pom poms!  I put 20 in a few snack bags and labeled them as "Gobble Goodies" for each student in the group!
You can easily use this as a reinforcement for ANY skill!  I had my students who are working on articulation skills practice their target 5 times with these Super Turkey Artic cards, then they could try to 'feed the turkey' by tossing in one of the pom poms….I just had them stand back a foot or two.  Super easy and fun!  My students were SO excited to practice!
Hope that gives you a fun idea to get you through until your MUCH EARNED break!  Gobble Gobble!