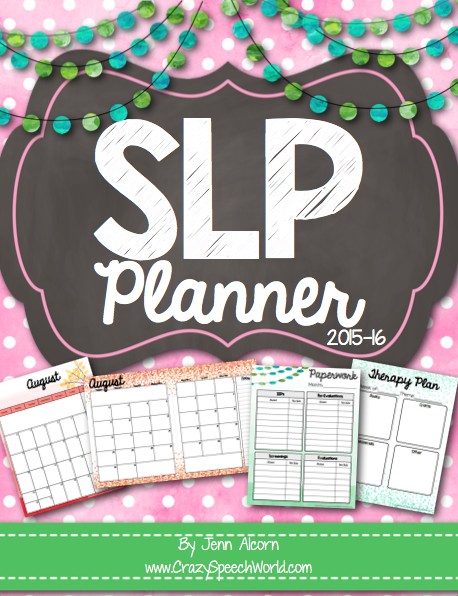 Woohoo!  I'm not sure anything makes me more excited than a planner.  I love 'em.  This is the 3rd year for my SLP Planner and I am so excited to share this year's gorgeous edition!  Currently, I am obsessed with all things watercolor and wanted the planner design to be centered around that, so I went on a crazy hunt for graphics to fulfill my vision.  I'm happy to report that I found some absolutely stunning artwork that I've used and I can't wait for you to see it!  Ready?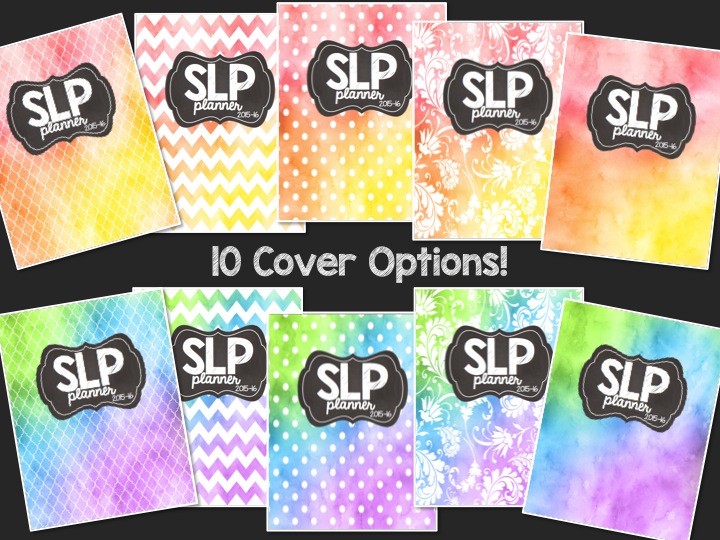 Ahhhhh so gorgous!  There are 10 different cover options…a set of warm color designs and a set of cool  color designs.  There are quatrefoil, chevron, polkadot, fleur de lis, and a plain color design for the cover and the back.  For my own, I'm planning on using a warm color for the front cover and a cool color for the back cover.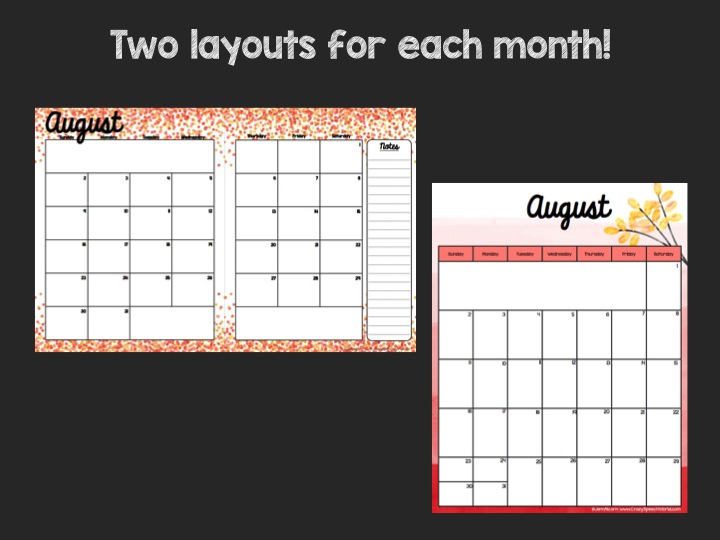 One major difference with this version of the planner is that a two page monthly spread, in addition to a single page spread, is included.  I've had requests for this all year, so I made it happy!  I'm really happy with how it turned out and it will give you all the extra space you need to keep track of everything you need!  The two page spread has fun confetti graphics in two tones for each month, and the one page spread is a dip dye ombre solid with floral clipart at the top.  I just think that the pages turned out beautiful!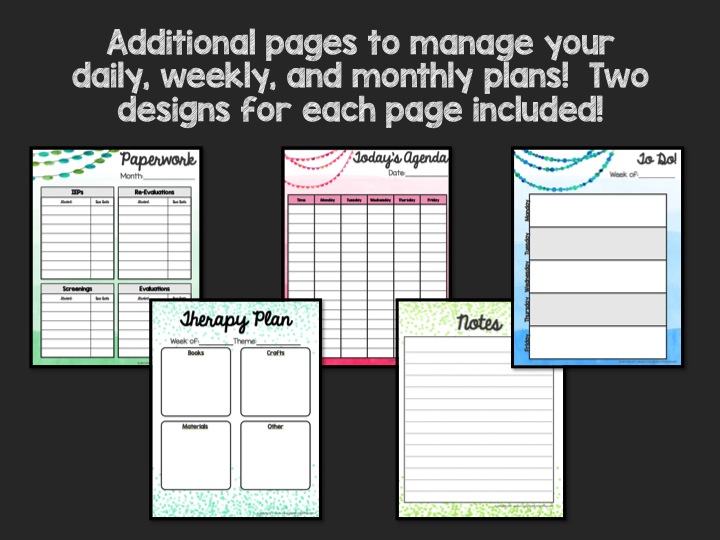 There are 5 additional pages included:
-Weekly Schedule: You can break down your days by time to keep track of appointments, meetings, and sessions!
-Monthly Paperwork Page: Designed to keep track of upcoming IEPs, Re-Evaluations, Screenings, and Evaluations. You have tables to keep jot down student names and due dates.
-Weekly To Do List Page: A view of the week Monday through Friday, making it easy to keep track of what needs to get done!
-Weekly Theme Planning Page: Help organize your therapy by listing books, materials, crafts, and other things needed to plan for the week.
-Notes Page: Great for keeping track of to-do's, therapy ideas, or meeting notes!
All five of these come in two designs, so you can mix and match based on your preferences!
I really hope you guys like this planner as much as I do!!  I have a giveaway happening on my Instagram page, so if you want to win, just head over to @CrazySpeechWorld and check it out!
xoxo,