There are some unfinished projects just hanging out on my computer waiting patiently for me to return to them…this was one of those!  I'm excited to have it finished and ready for you guys!  Check it out: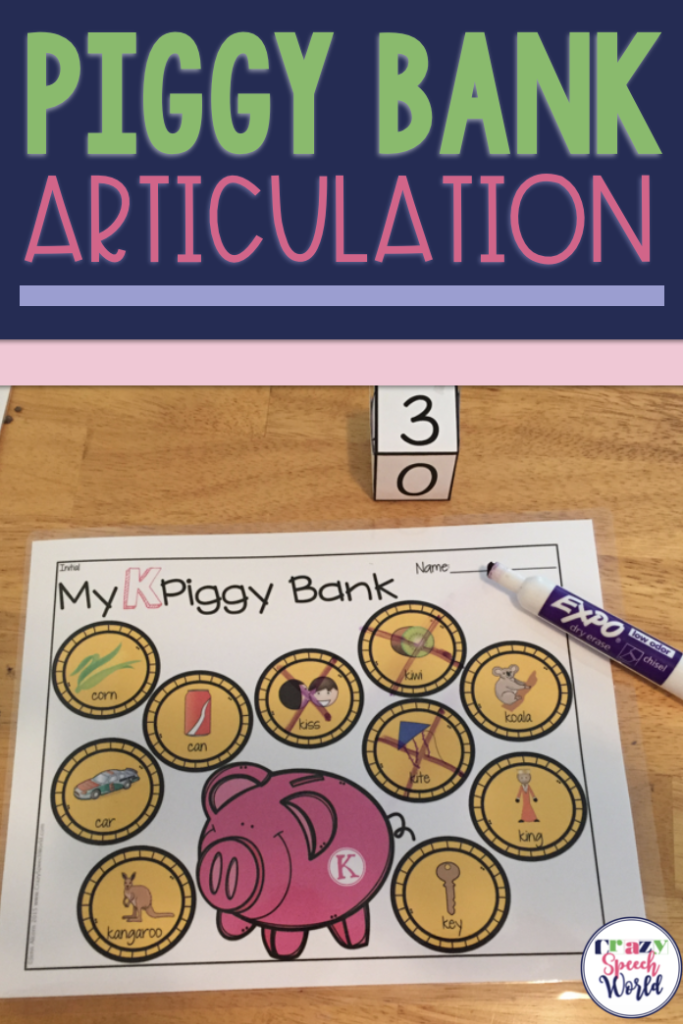 I saw these adorable piggy banks and I just knew I needed them.  And I always need new and fun articulation activities.  Win win!  This packet is HUGE.  There is over 75 pages of usable activities.  Mostly that's because every page is available in color AND black and white.  Woohoo!  That way, you can prep the color pages for long term use or just print the black and white for no prep therapy.  You can also use this pages for homework!  Who doesn't love that?
Here is what sounds are included:
-Initial & Final Position Piggy Banks for: /p, b, m, t, d, k, g, s, l, sh, th, ch/
-Initial & Vocalic /r/ Piggy Banks: 'ar', 'er', 'ire', 'air', 'or', 'ear'
-Blends Piggy Banks for: /s, l, r/
PLUS, a Fill in the Blank Piggy Bank Page to customize for your students, which can be used to target articulation or any language skill!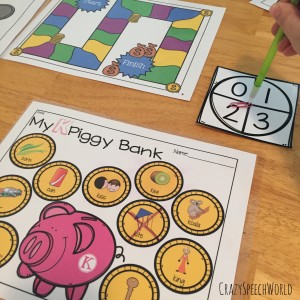 There is also a game board that you can incorporate into practice, plus a spinner and die.  I can think of a million different ways to use these, and I've included a page with some suggested ways to play!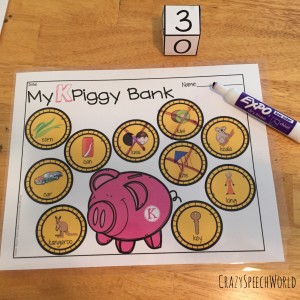 I love laminating the color pages so you can write on them with dry erase markers…those are usually a big hit.  I'm not really sure why kids love using them so much, but they do and I will use it to my advantage as often as possible 😉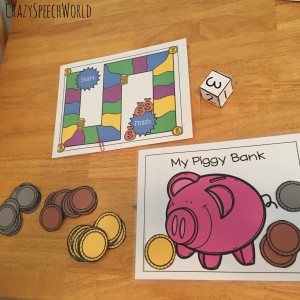 There are also some blank coins and piggy banks that are included…these can be used for ANYTHING.  I like the idea of assigning values to the coins and having students earn them while they practice, then adding them up at the end to see who had the most.  This works great for not just speech and language skills, but also reinforcing the concepts of money and math.  Score!
I'd love to hear what you think, especially if you have any other great ideas!