This post contains Amazon affiliate links.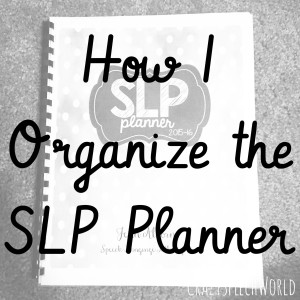 The most popular question I'm getting right now is…how do you set up your planner???  Which is a little hard to answer in words, so I'm here to show you some pics I snapped!
I went with the polka dot covers this year…I think I might be chevron'd out.  Don't tell anyone.  This year is a little different, because I am starting a new job…so I don't yet know what the planning requirements will be.  In my last school, planning was up to me and I never had to turn anything in, so I could do it any which way I wanted.  For my new school, I am not sure how everything works just yet.  Based on that, I decided to just bind myself the calendar until I know for sure what is happening.
The coolest part of this whole story is that I bought myself a comb binder!!  I'm more excited about this thing than I probably should be.  My mind is exploding from the possibilities.  But as for my planner, I know that if I need to go back and add pages to this, I can do it myself since I have my own machine.  If you are interested in your own, HERE is the one I bought!  Last year, I spiral bound my planner, and that worked great too.  You can also use a three ring binder, if you aren't into the permanence of the spiral/comb binding.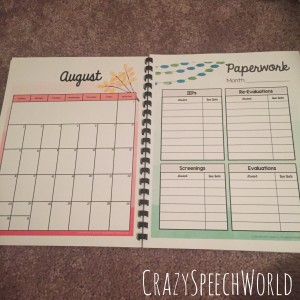 So I use the single page calendars, they work fine for me, but I know some of you need more space, so the double page spread is available in the download.  I use the paperwork page opposite of the the calendar and that is what I fill out at the beginning of the year for every single month.  I write all my IEPs and Re-evals that I know will come due for each month.  As screenings/evaluations come up, I write those in too.  I just like how this gives me a great overall picture of the month.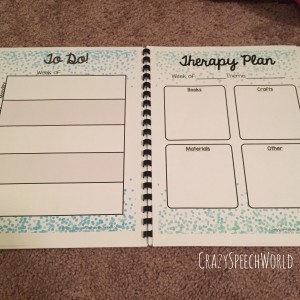 Then I count the weeks for each month and print out one of each of the To Do and Therapy Plan pages for each week.  I plan to put these in behind each month.  This will be my weekly snapshot of planning therapy and what I need to get done.  This has worked well for me for the past two years and I love it!  Last year I used it in a binder, separate from my calendar, then put my calendar in the front pocket of the binder.  In the binder I also kept my attendance logs, miscellaneous paperwork, etc.  It was cool because I just pull out my calendar if I needed it, so I liked having them separate.  Not sure what I will do this year yet, but I'll keep ya posted 😉
As for the other pages in the planner…I don't use them 🙂  I added those by request, my planning needs are pretty simple!  My old district had mostly electronic logs that we were required to keep track of data things (i.e. medicaid, evaluation completions, etc), so if my new district doesn't have those, you can expect some updates!  If there is something you are dying to see, please let me know!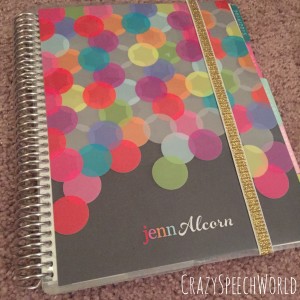 I like to keep my life outside of school completely separate from my school life and I use an Erin Condren planner for that.  This planner is amazing and I am on my 2nd one.  If you are looking for a great life planner, check hers out…and if you use THIS LINK, you will get $10 off!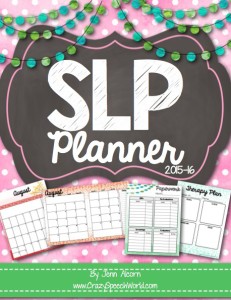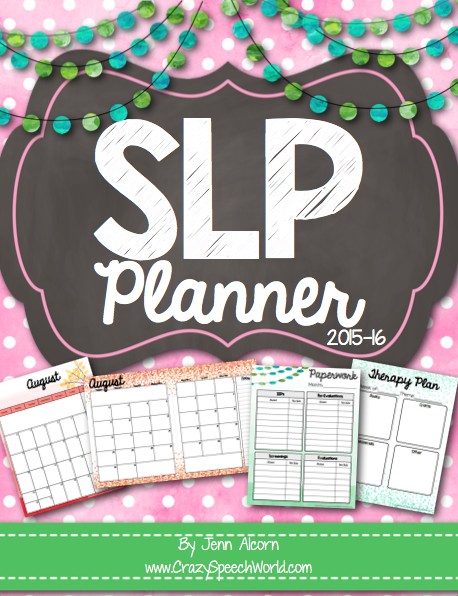 And if you haven't bought a school planner yet, check mine out HERE.
I'd love to hear how you set up your planners, or what other systems work for you!  Let me hear!
xoxo,