Can you even believe we are already planning and talking about the new school year?  I can't.  It's been a super busy summer and I am not sure I am ready to tackle the year just yet, but I'm working on it anyway!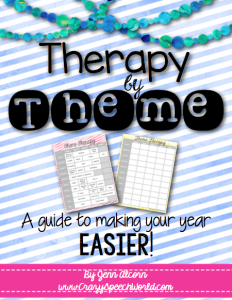 It's theme therapy calendar time!  Woohoo!  I'm excited to have this year because last year I didn't do one.  And I paid for it.  Big time.  I was so disorganized with planning my therapy and I didn't like it AT ALL.  I vowed to never do that again, so here she is!  Check it out…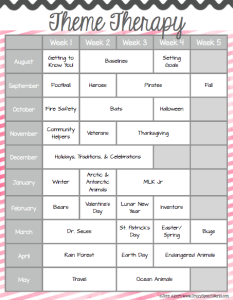 This is the guide I am planning on using…for now.  It may change, just because I'm in a new school and I haven't learned the ropes yet.  I'm excited about some new things I've thrown in, plus some oldie faves that will be new to these kids since they don't know me yet.  Ha.  Cheating.  The good kind.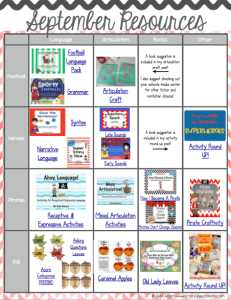 On top of that, I linked up ALLLLL of my personal resources for every theme.  Every.  Single.  One.  It took forever and I thought I was going to lose my mind, but when I finished, I was fine.  I mean…I've always been a little cray cray.  The good kind 😉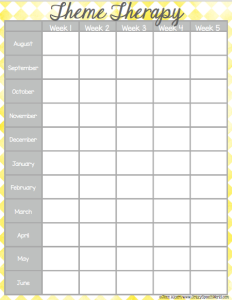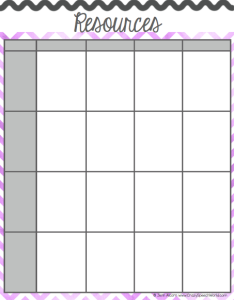 AND, there's blanks for my friends.  That's YOU!  Yippee!  PLUS the PDF has fillable fields (i.e. you can type in them!).  So you can customize for your caseload.  That's like the ice cream with the cherry on top!
I hope you guys LOVE this resource and it helps you throughout this school year!
I'd love to hear what you think, or if you have a favorite theme!  Share with me!
xoxo,