Fire Safety Week is October 5-11, which means I need to whip out some fun fire themed materials.  Lucky for me (and you) I made this one last year and never shared it…what?!  Look at me being all prepared!  🙂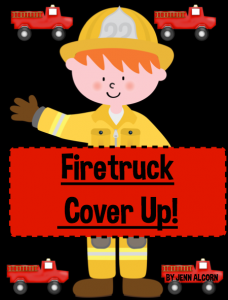 Since my kids love all things magnetic wands and chips, I created this quick and easy game with the firetruck theme that you can use to target any skill.  You can easily use for fire safety, but also for community helpers or just for fun!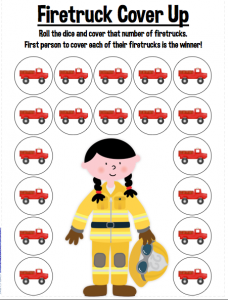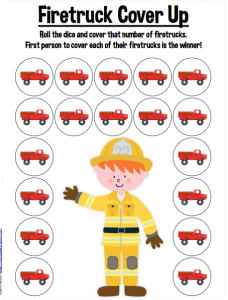 I included both a girl and boy firefighter graphic, to please the entire crowd.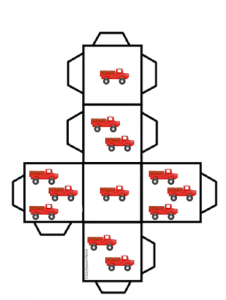 You can use this included firetruck dice, or a regular dice.  Just roll and cover up that many trucks!  Easy peasy!  OF COURSE, they have to practice their skill before they roll!
I hope you like it!  Grab your freebie HERE and don't forget to let me know what you think!  Also, check out my post from last year for some more fun fire ideas for therapy by clicking HERE.
xoxo,