This post contains Amazon affiliate links.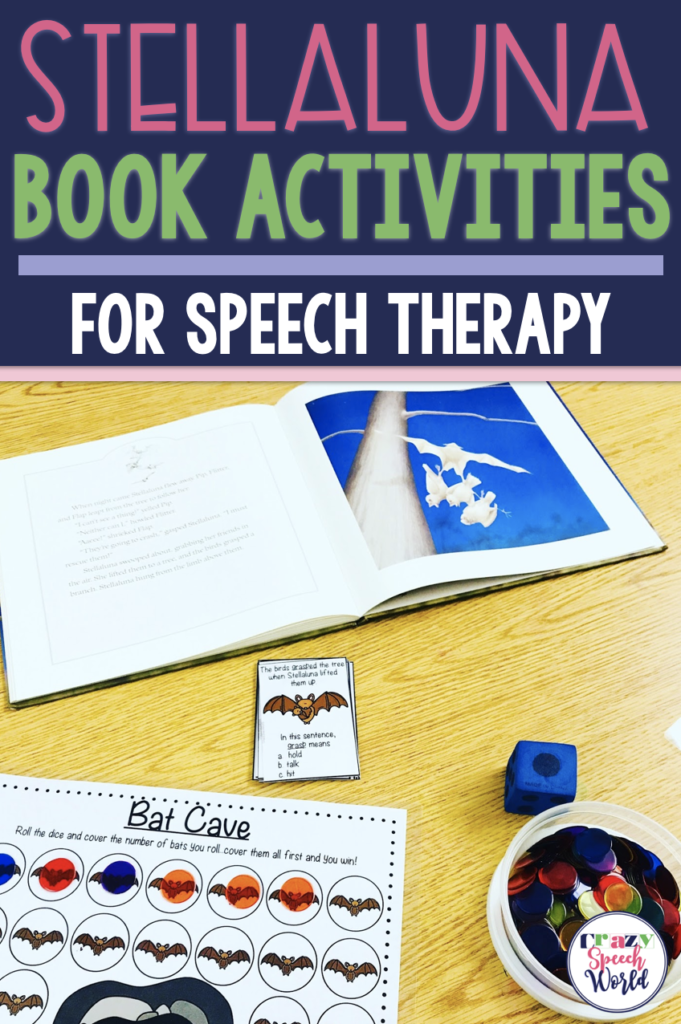 How I have gone 7 years in the schools without a book companion for this book, I have NO idea!  Stellaluna has been a favorite of mine for a long time, so I am super excited to bring you guys these materials.  Don't have it?  Check it out here on Amazon!
When I planned for the year over the summer, I looked for books that I hadn't used in the last few years, but that I already had in my own library….this one screamed October!  I love that I can pair it with non fiction activities on bats and it's a subject my kids seem very interested in.  We started using these materials last week and I know I have enough to last me for the rest of the month!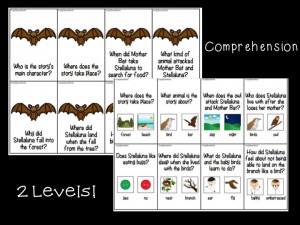 If you are familiar with my style of book companion, then this one is going to be similar style.  I always include two levels of comprehension question cards, so that I can use them with a wide variety of ability levels since my caseload is so variable.  There are 24 Level 1 cards with open ended questions of various difficulty and 16 Level 2 cards that have two answer choices.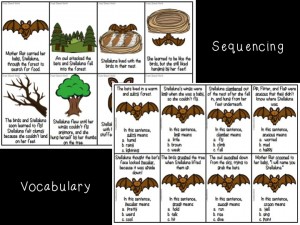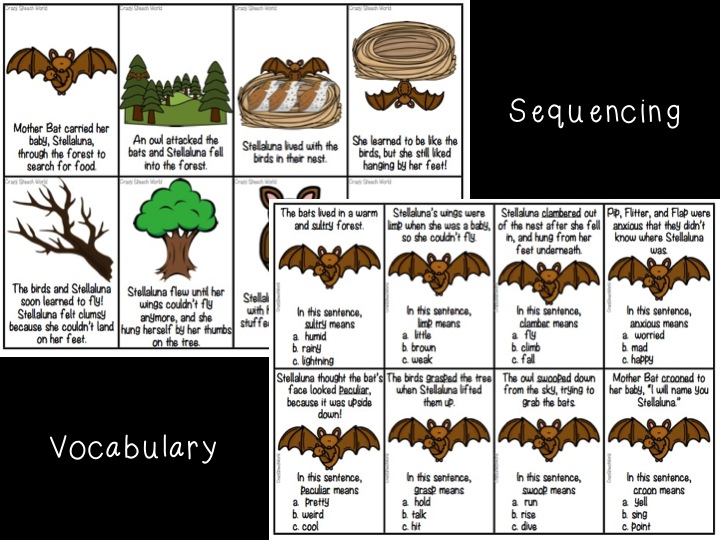 Eight story cards are included so you have your students work on sequencing, transitions, narrative, etc.  There are also 8 vocabulary cards to target Tier 2 words from the story using context clues in multiple choice questioning.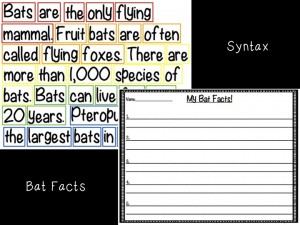 I LOVE this kind of activity for working on syntax.  There are 5 sentences about bat facts that you will cut up and students will have to put the sentences in order.  Each sentence is color coded and there is a recording sheet included.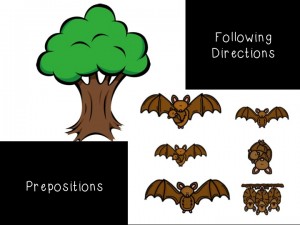 This year I have a fresh crop of kinder babies working on following directions and prepositions, so created this part of the packet to target just that!  There are both color and black/white pages included, so you can laminate and reuse OR use as a cut and paste activity.  Each student gets their own tree page and will follow your directives to place the bats where they should go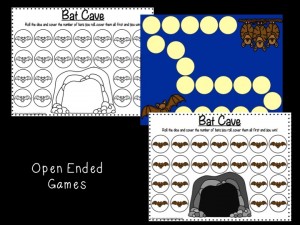 Open ended games are always important for me to include, so there are two in this one!  There is a board game and a roll and cover/color that you can use with any of the included stimulus cards or with your own target!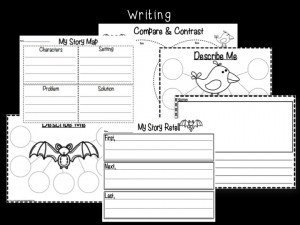 Finally, there are 6 different writing activities to target retell, describing, story elements, narratives, and compare/contrast.  All are black and white for easy print and go planning!
I hope you guys LOVE this packet!  You can find it in my TPT Store!
It also goes PERFECT with my Bat Craftivity!!  Find that HERE.