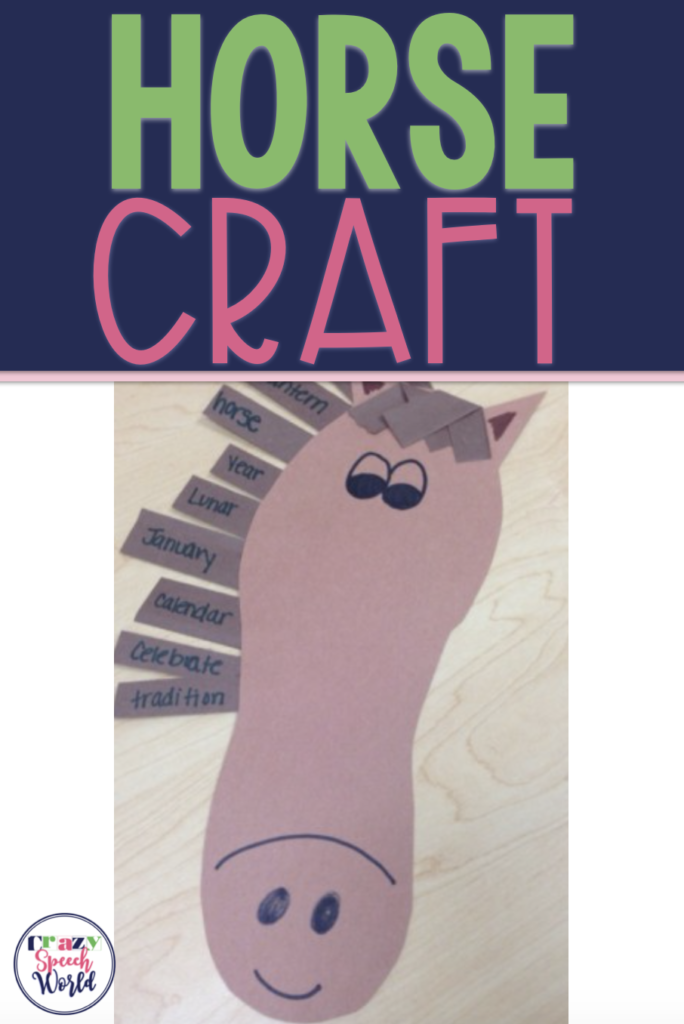 Did you know that the Lunar New Year celebration starts on Friday, January 31st?  Even better…did you know that 2014 is the Year of the Horse?  I love using Lunar New Year in speech therapy, you can read my post about it from last year to check out a great book and companion I am using again this year!  But onto the horse…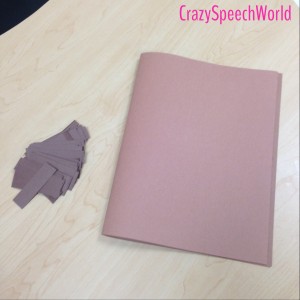 First, you need construction paper.  I just used two shades of brown, but feel free to get crazy here.  I cut tons of little strips about 3-4 inches long.  I also cut some triangles from the lighter shade.  But horses need a face, right?  I got that covered with no prep…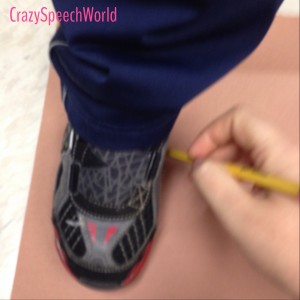 Were you aware that you can make a horse face from tracing a foot?  It is true.  And sort of amazing.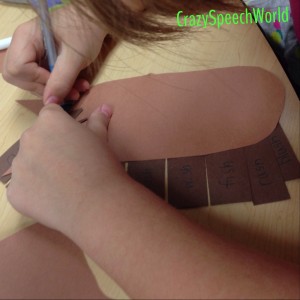 I failed to get a shot of them writing their articulation words on their strips, but they did.  They had to do that before they earned the big brown piece to trace their foot.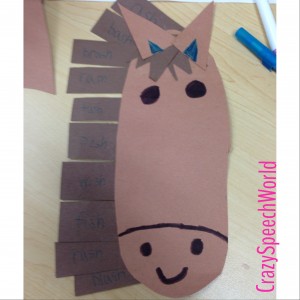 Glue the strips and some triangles for ears to the foot-head.  Then draw some eyes and mouth and nostrils.  Voila…horse!  It was perfect for my Lunar New Year theme, but you could totally use this for a farm theme too!  Or just for fun 🙂
What do you think?