I've got a new app review for you guys today!  I know, it's been a while since I have done one!  I'm pretty excited to share Vowel Viz by Complete Speech with you guys, it's unlike any other app I currently have!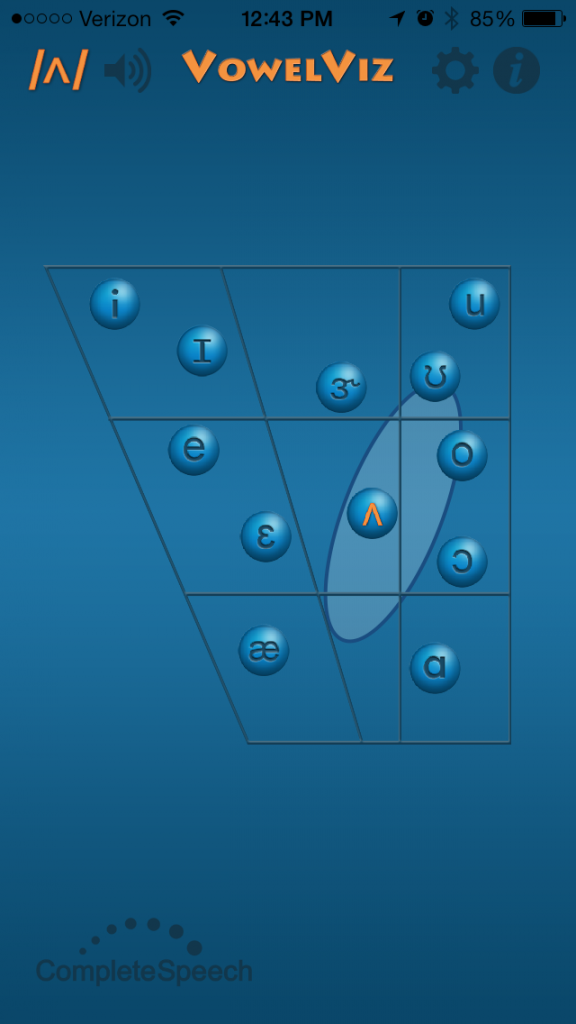 When you open Vowel Viz you are greeted with the vowel quadrilateral.  Let's be honest….I haven't seen this in a while.  But the app can help you out if you have completely forgotten what is going on here, all you have to do is go to the Information button in the top right corner (denoted by the i).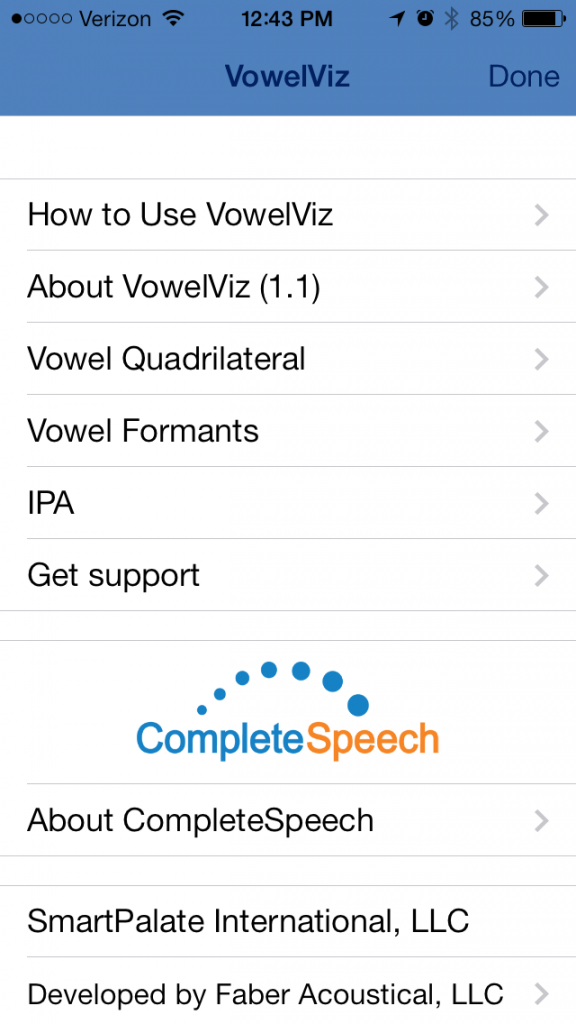 Here is where you can read about the app, see an brief explanation Vowel Quadrilateral, brief information on Vowel Formants, IPA cheat sheet, and get support.  Just for the record, I hadn't forgotten 😛  You should definitely familiarize yourself with all of this info before using the app.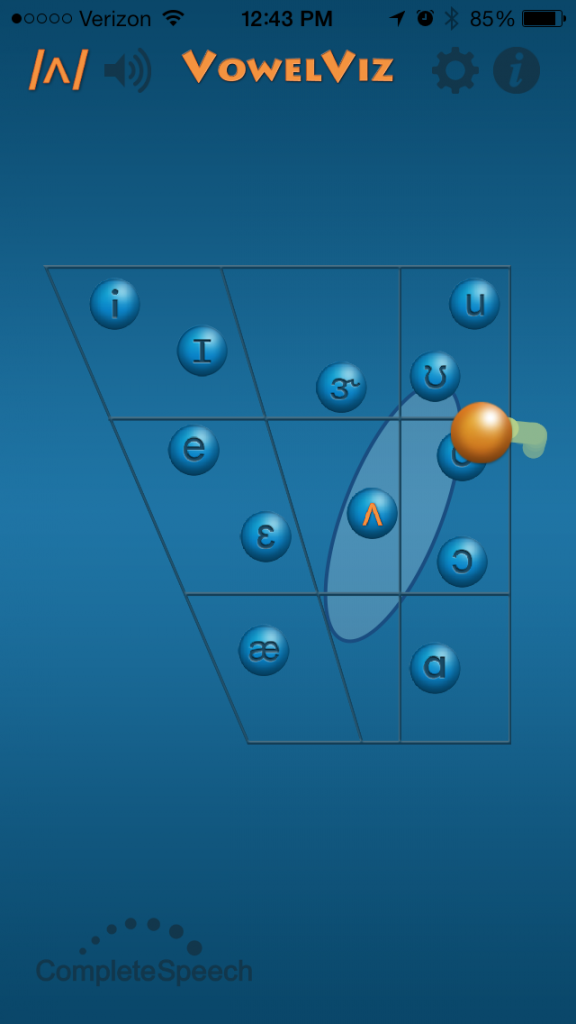 Ok, so to use this app, you will select a vowel on the Quadrilateral.  Once selected, you can tap the speaker icon in the top left corner to hear the model of the vowel sound.  The app creates a target  oval for each vowel, so you can visually see where the production of that sound should be.  When you produce the sound, an orange ball will appear wherever your vowel production falls on the quadrilateral.  Cool, huh?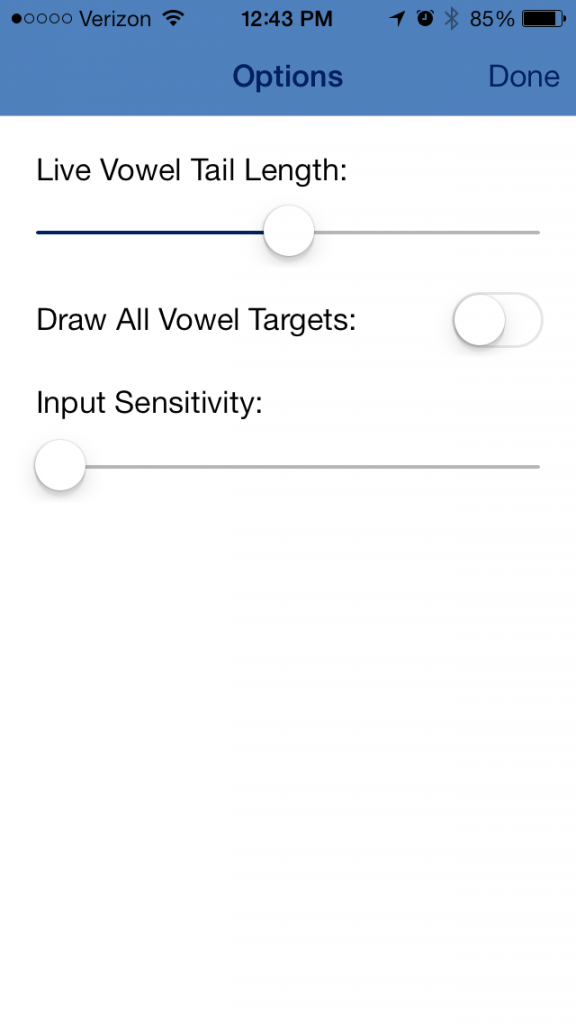 You also have to ability to change a few settings, for the tail length of the orange ball when you produce the sound, drawing all targets, and the sensitivity of your input.
While I have no students working specifically on vowel sounds, I have utilized this app with a few of my students who are working on vocalic /r/.  They really were able to modify their speech production based on the visual feedback from Vowel Viz.
Here's what I like:
Provides visual feedback that is really helpful for many of our kids
Fantastic for working on vocalic /r/, but I think it would also be helpful for students with vowel distortions or those with apraxia
There isn't anything else like this on the market (that I'm aware of), so it fills a gap for SLPs that have students who need this sort of resource
I can use it on iPod Touch, iPhone, or iPad
Simple to use and the kids respond to it
Vowel Viz has videos on it's website so you can see it in action HERE
Vowel Viz is currently available in the iTunes Store for $29.99
I was provided a free copy of this app in exchange for an honest review.  No other compensation was provided and all opinions expressed are my own.