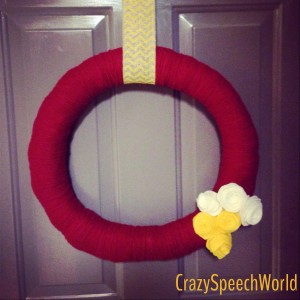 In case you didn't know, I discovered how easy it is to make wreaths back in October with this one and I was hooked.  I found this tutorial to make a yarn wreath and Danielle gives you great instructions on how to make your own!  I decided to go for an FSU inspired version 🙂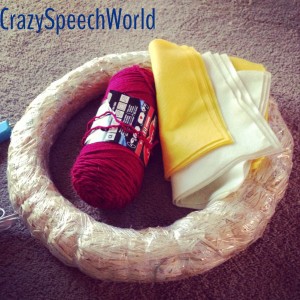 My supplies…a straw wreath (still in plastic), yarn, and felt squares.  You also need a glue gun and ribbon to hang it with.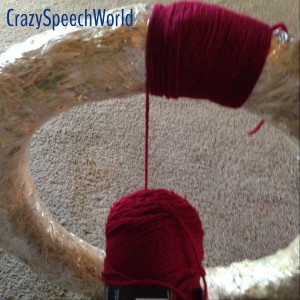 So then I spent an hour wrapping this yarn around the wreath.  This is not really tons of fun.  But I had Starbucks and Real Housewives of Atlanta to keep me company…no complaints here.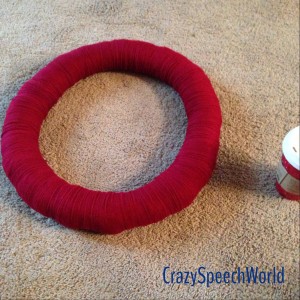 Once I was done, it looked like this.  Kinda naked, right?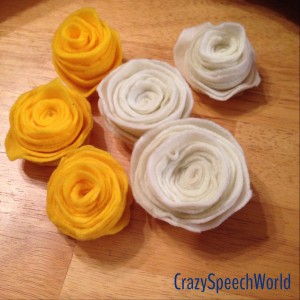 So I made 6 felt flowers…which is super easy and they look so fab!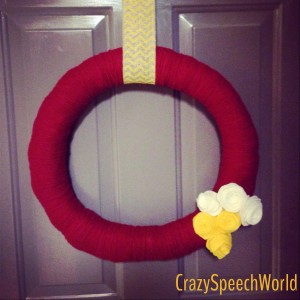 I hung it with a burlap, chevron ribbon.  I LOVE IT!  And everyone knows…this house runs on Garnet & Gold!  I think you totally do this  for the school you work in or your alma mater and it would make fantastic decor for your house or your classroom!
What do you think???