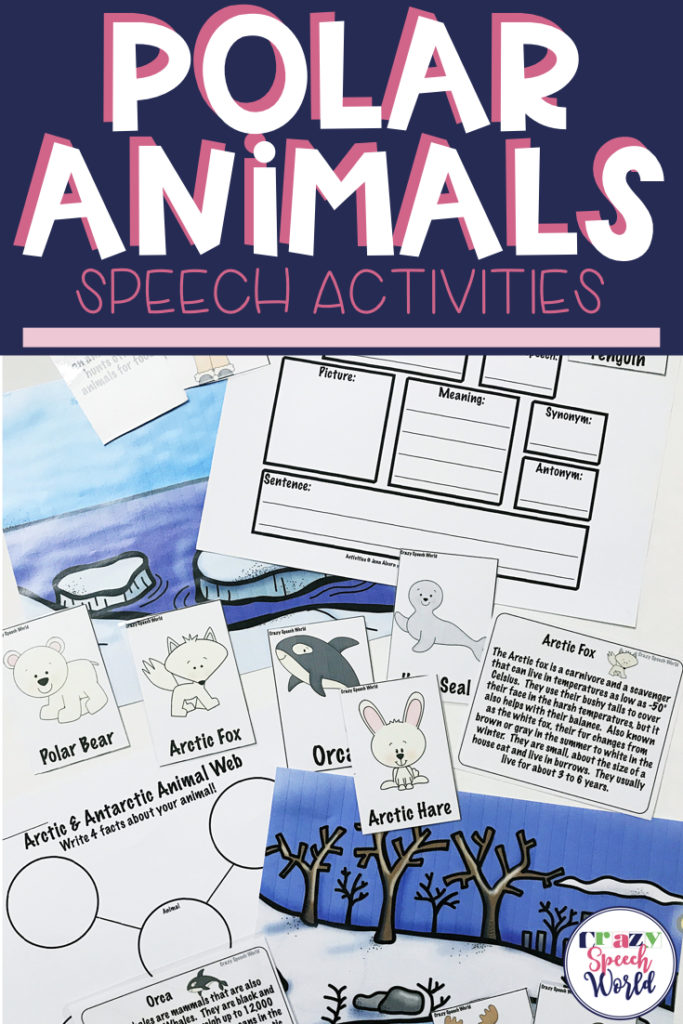 I have bought so much clipart that I actually forget what I have sometimes.  As I started looking through what I have this week and what I needed to get done for January, I remembered I had a theme week in January dedicated to cold weather animals and clipart from Scrappin Doodles…Hello!
These animals are super cute and I created a packet to target non-fiction for the animal lovers in my speech room…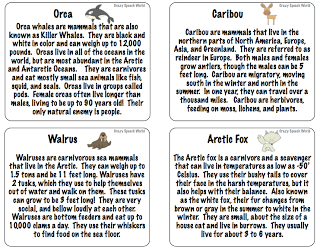 I created 8 informational cards, full of fun facts about each of 8 animals:  orca whale, caribou, walrus, Arctic fox, emperor penguins, Arctic hare, harp seal, and polar bears.  You can use these to work on listening or reading comprehension.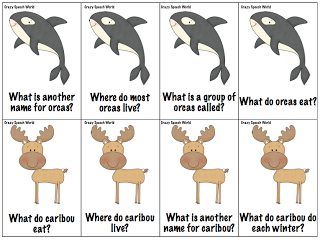 There are also 4 comprehension questions for each animal, based on the passages.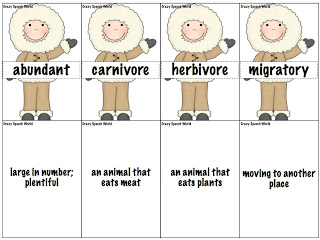 I also made cards for the awesome curriculum vocabulary from the passages.  There are 16 words and definitions.  You can cut these apart for matching, or you can laminate them so that the definition is on the back of the word.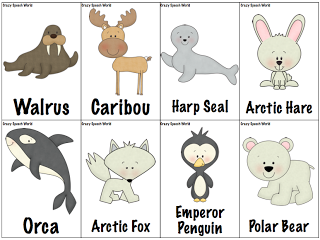 There are 8 picture cards for each of the animals, which you can use with the graphic organizers (below) or to work on describing, recalling facts, sentences, etc.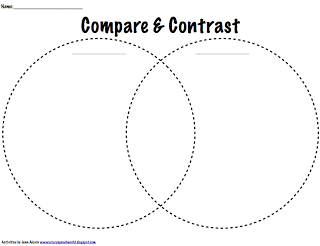 A Venn diagram graphic organizer so students can choose two picture cards and compare/contrast the animals.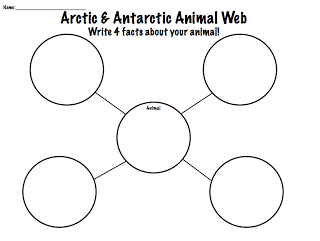 A fact web so students can record 4 facts about an animal, which you can use with the picture cards or with the passages.
And last is a organizer to further dive a little deeper into the vocabulary cards.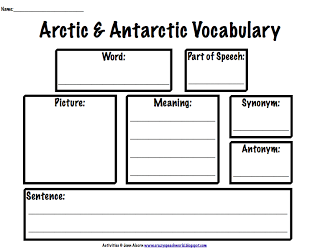 I also plan on giving the students a world map so we can explore where each of the animals live.  I'm thinking of using something like this and color coding the animals.
I think there are lots of possibilities with this packet and I am really excited to use it when we go back!  I hope that you like it too!
You can find it in my TPT store.