This post contains Amazon Affiliate links.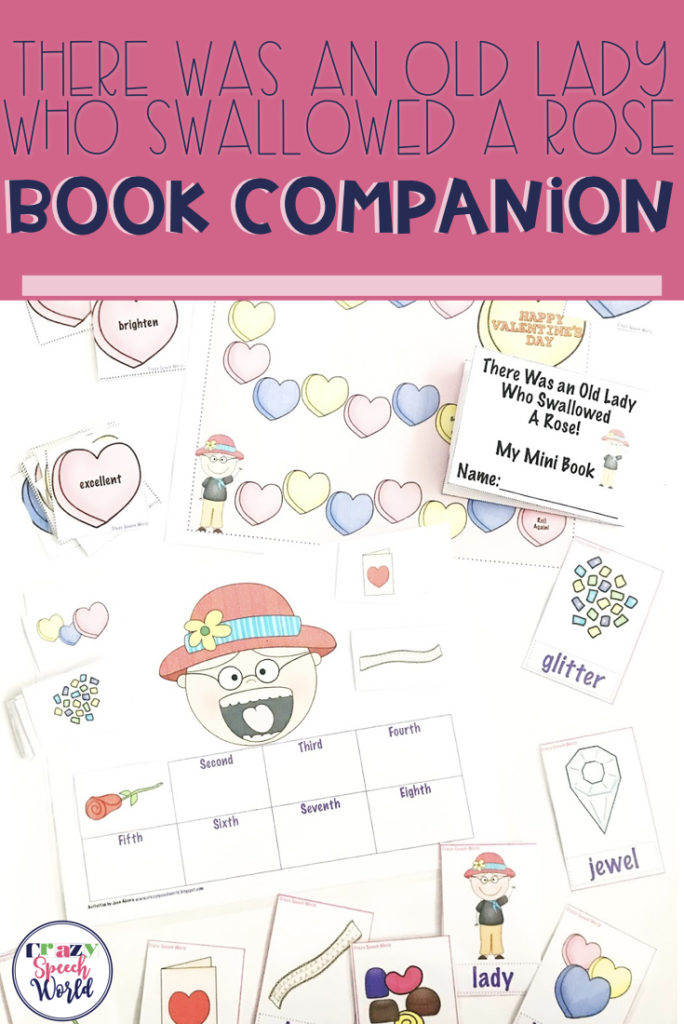 I just finished my next installment of "The Old Lady…" series, just in time for planning February.  I can't believe we are already seeing Valentine's Day activities going up everywhere, but SLPs are all a bunch of planners, aren't we?!  I decided to go with the Kindle version of There Was A Cold Lady Who Swallowed Some Snow, and I did it again with this one!  I'm loving it!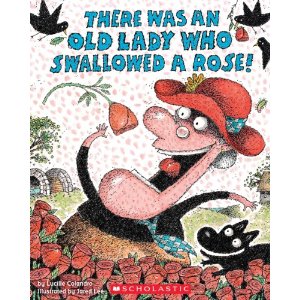 The little old lady who swallows crazy stuff is back with a Valentine's day version that is sure to get your kiddos smiling!  And I have created some fun activities to accompany the book to get your kiddos using their brains!
I have included activities to target vocabulary, comprehension, sequencing, and writing!
8 word cards that you can use for vocabulary, concepts, describing, retell, etc.  Pretty much anything!
Sequencing placemat, very similar to what I have done with my past Old Lady units.  You can use this with the word/picture cards to work on sequencing and retell.
Picture/word cards to glue on the sequencing placemat OR you can laminate and use with velcro.  I like doing both, just depends on the kids I am working with at the time.
Conversation heart synonyms.  There are 6 Tier 2 words from the story with synonyms to work on building vocabulary skills.  You could also use these to work on sentence production and morphology.
Open ended game board that you can use with the story or without!
I Heart Speech! is a worksheet for your artic kids to find words in the story with their sound and write them down.  My students LOVE these kinds of challenges…plus they can take it with them at the end of the session for homework!
Mini book where students will draw pictures and fill in blanks to demonstrate comprehension of the story components and sequence!  Another perfect take home activity!
Story writing page, which I include with all the Old Lady packets.  The kids really like getting creative and telling their own stories about what they think an old lady can swallow!
Venn Diagram to work on comparing and contrasting different Old Lady stories!
You can find this download in my TPT store.  I hope you like this one as much as the others!  Let me know what you think 🙂