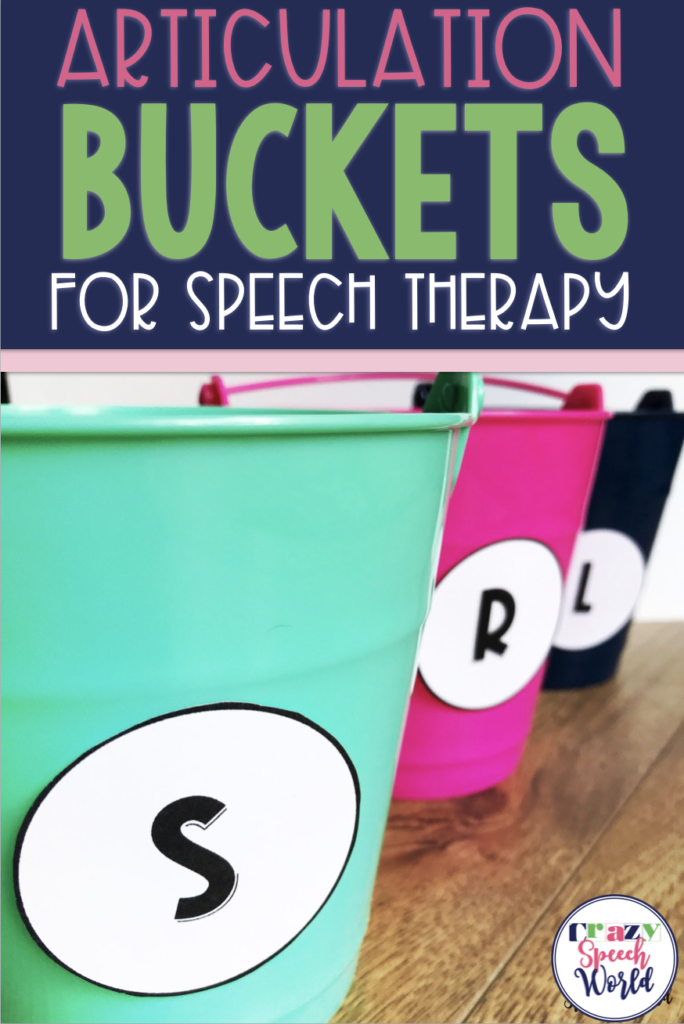 A couple of years ago I got really sick of printing and cutting out sound based picture stimuli over and over again, so I came up with a permanent solution…artic buckets!
My idea was to create a set of pictures for each of the most popular sounds that could be used multiple times for all my students.  So I printed pictures from my themed monthly activities, but you could also use Webber's Jumbo Articulation Drill Book  or any other resource.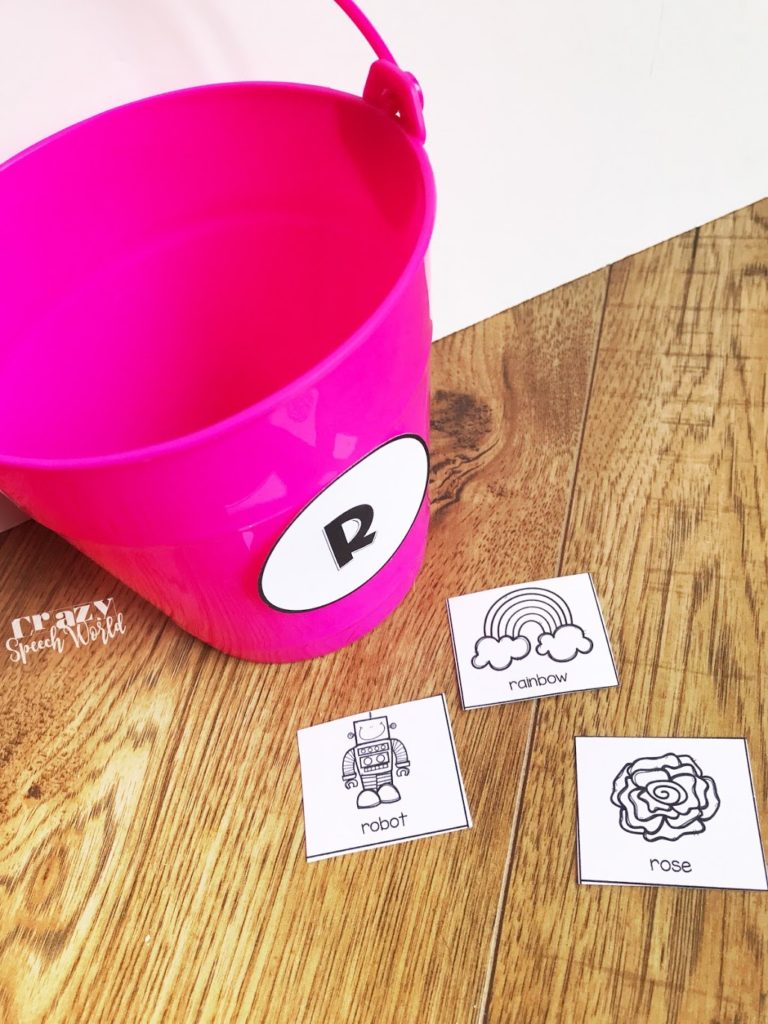 Once I had all the pics ready to go, I used buckets from the Dollar Tree to put all the pics for each sound in.  I just updated them today by adding cute labels, you can grab the labels HERE.
Now they are ready to go for the new school year!  I use these for lots of different activities…
independent practice with whisper phones
for a quick data check
to practice while playing non speech games
crafts
The kids just grab their bucket, pull words, and they can practice at whatever level they need to work on.  It's been a great time saver for me and I love it!
What do you think?  Would this be a time saver for you too?