You might remember the activity that I made a while back, Up, Up, & Away Articulation with an open ended game board and game cards targeting several sounds.  I knew this was also an activity that I wanted to do for language and finally got around to crossing it off my to-do list!!  So now we have…Up, Up, & Away Vocabulary!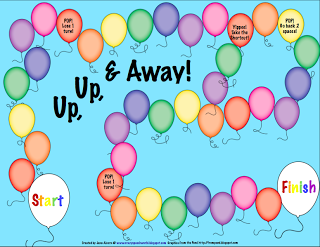 I kept the game board and cards exactly the same, except for changing the targets on each of the card sets.  There are 7 sets of 35 cards targeting vocabulary skills…functions, categories, associations, antonyms, synonyms, multiple meanings, and homophones!











This activity is available for download in my TPT Store!  
And it's included in my sale today and tomorrow!