Last night was our monthly Pinterest Party, another awesome time with my girls!  I do really think this is one of my favorite activities 🙂  With it being so close to school starting, I was consumed with those types of projects.  I did a lot of cutting…materials of my own creation and materials I found online.  Before the blisters appeared, though, I made one thing that was for my classroom…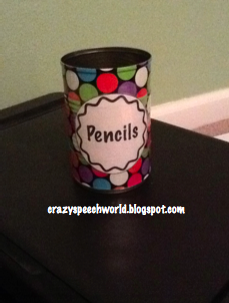 Pencil cup!  All you need is an empty can (mine was green beans) and some of that wonderful stuff I love…DUCT TAPE!  There are tons of can projects floating around Pinterest these days.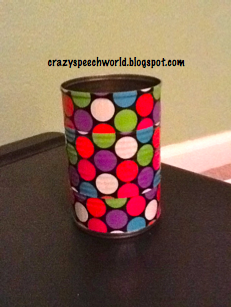 This is such an easy project, anyone can do it!  All I did was wash the can really well, wrap the tape around it, and slap on a label.  I got the free labels over at From the Pond's TPT Store.  I think I am going to make a bunch of these and use them for storing markers, colored pencils, highlighters, etc.  

What do you think?  What else could you make with empty cans and duct tape?

And by the way, be sure to check out my TPT Store August 12 & 13 for discounts!