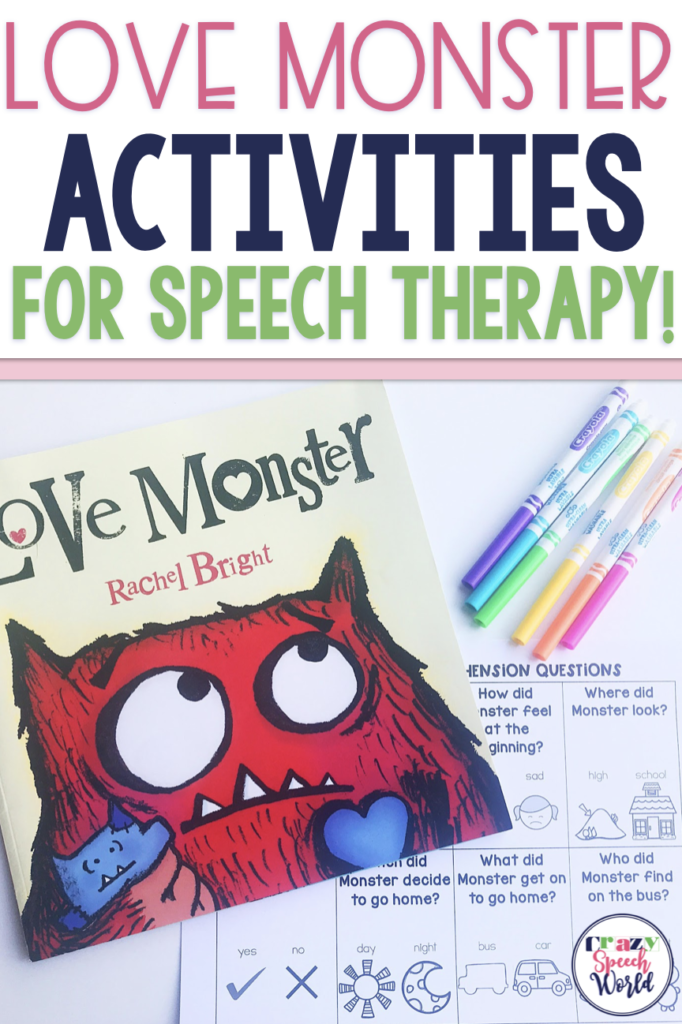 Love Monster by Rachel Bright is a sweet story of a funny looking little guy who just wants someone to love him. Perfect for any time of year, this story is good for working on a variety of speech and language skills:
Social Skills – monster just wants a friend. You can use this to have discussions about why we all want friends, what is important in friendships, how to be a friend, etc. It would also be good for working on initiations when meeting new potential friends and perspective taking!
Opposites – there are lots of opposites that naturally occur in this book, like cute and funny looking.
Compare and contrast – In Cutesville, there are the cute things and then there's monster. You can compare the two and explore why people might prefer one vs. the other.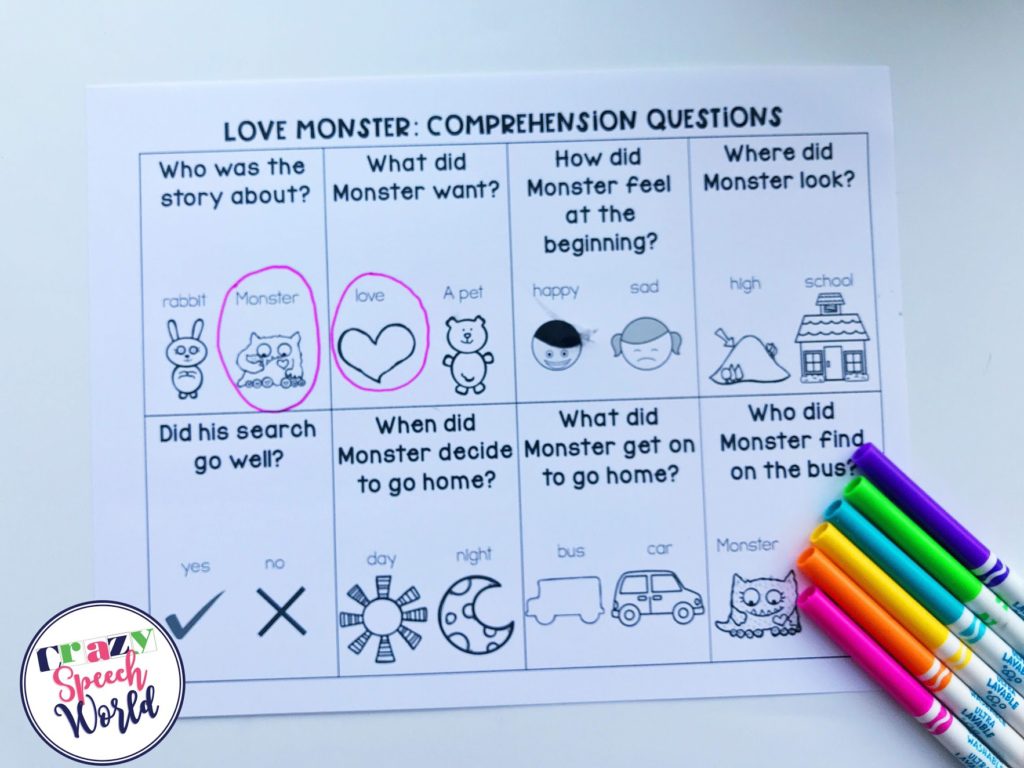 To stretch the learning even farther, I've created a resource that includes tons of other concepts, including comprehension with various levels, vocabulary, actions, retell, speech, plus some open ended games for the book.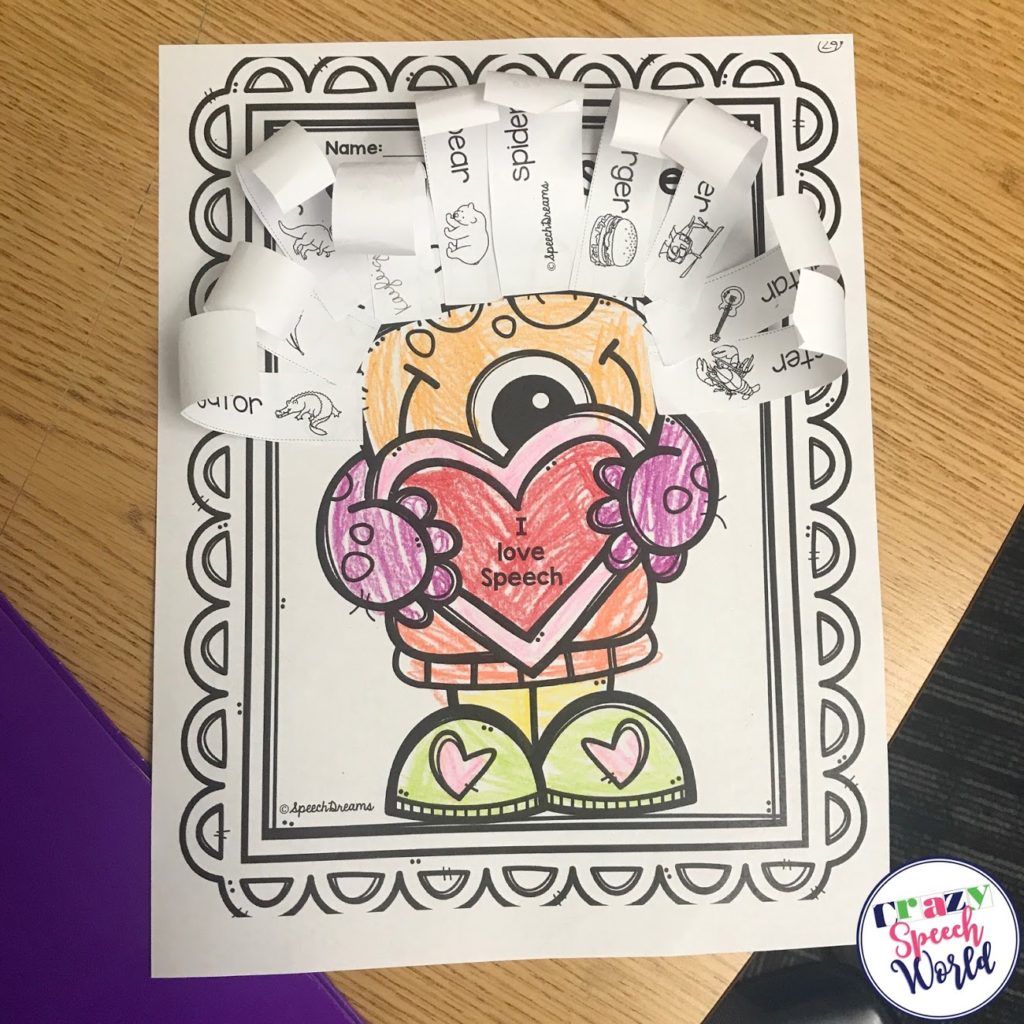 This speech craft from Speech Dreams also tied in perfectly! Danielle includes both speech and language skills in the resource and my kids loved it! Plus the monsters turned out super cute 🙂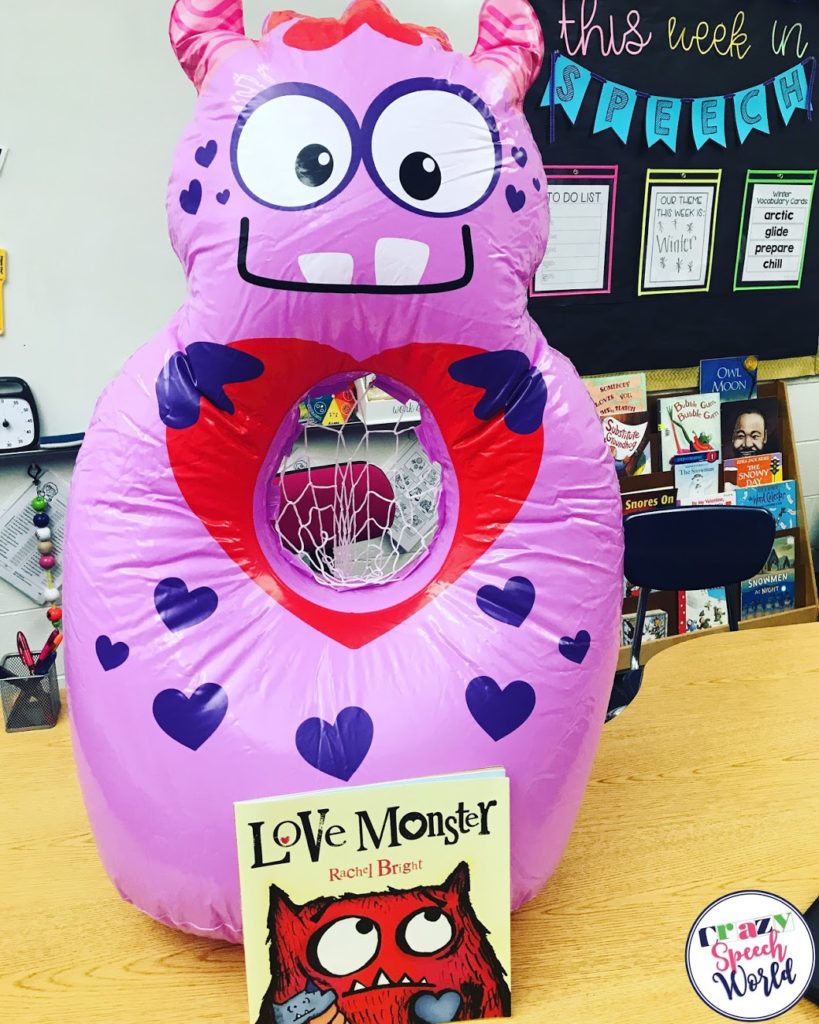 But by FAR, the most fun thing we have done is play with this monster! How cute it he?!?!?!?! I found him on Oriental Trading and just had to have it. We used him in every one of our groups at the end of the week!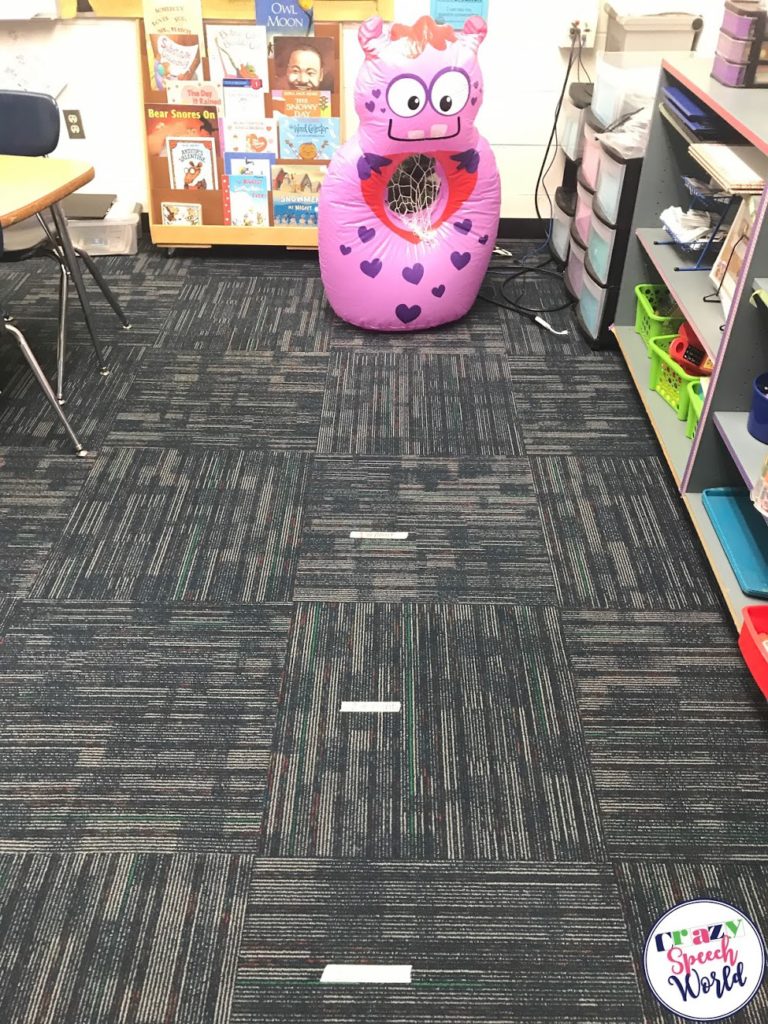 The first thing I did was put some tape on the floor with different heart points (1-3). Then we had the kids practice their skill, which was anything from articulation words to comprehension questions from the story, and then they chose their spot to toss the beanbag. Each one got two chances to score!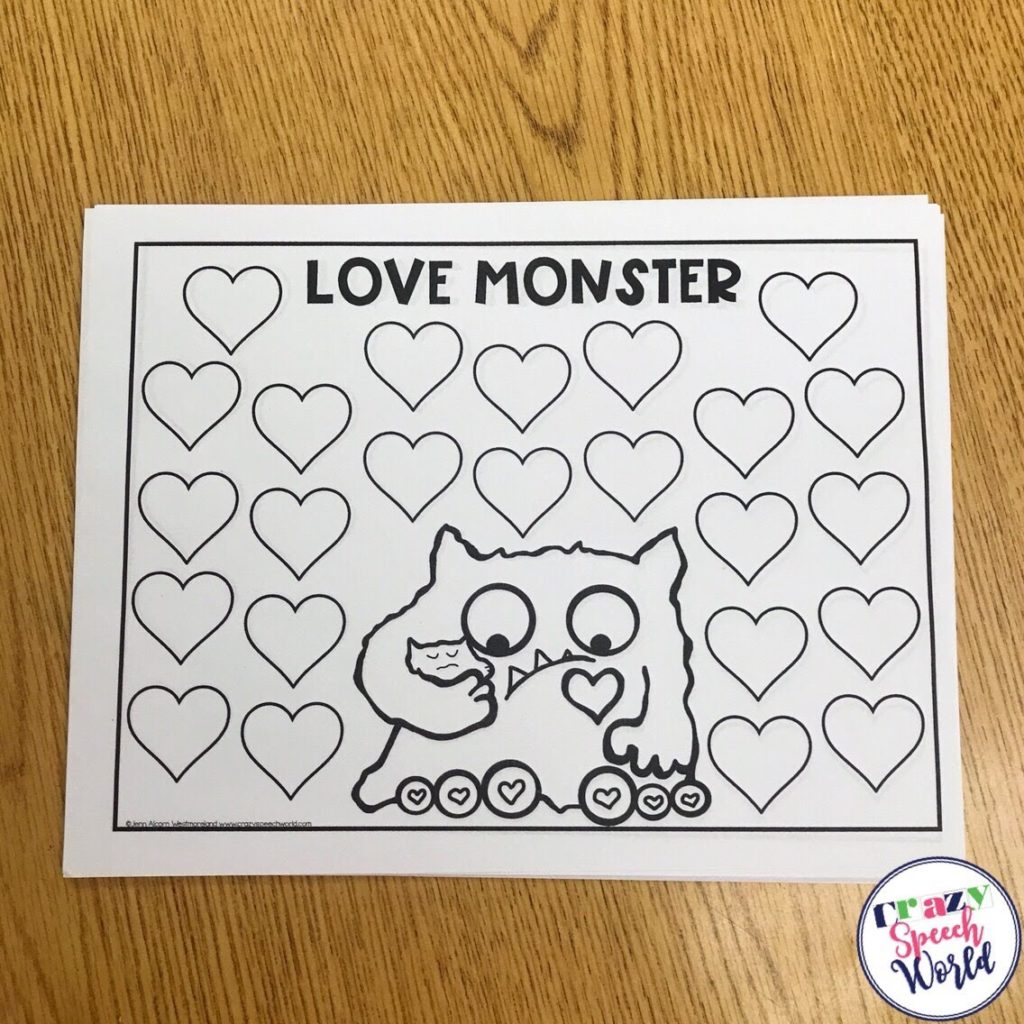 Once they were done with their toss, they colored in their heart points on this worksheet (from HERE). This kept our group busy, but they still got in lots of practice!
It was such a fun week of learning in our classroom! Love Monster is a great speech therapy book, so make sure you check with your library or get your very own copy for your classroom.
What more book suggestions? Check out my Amazon list HERE!