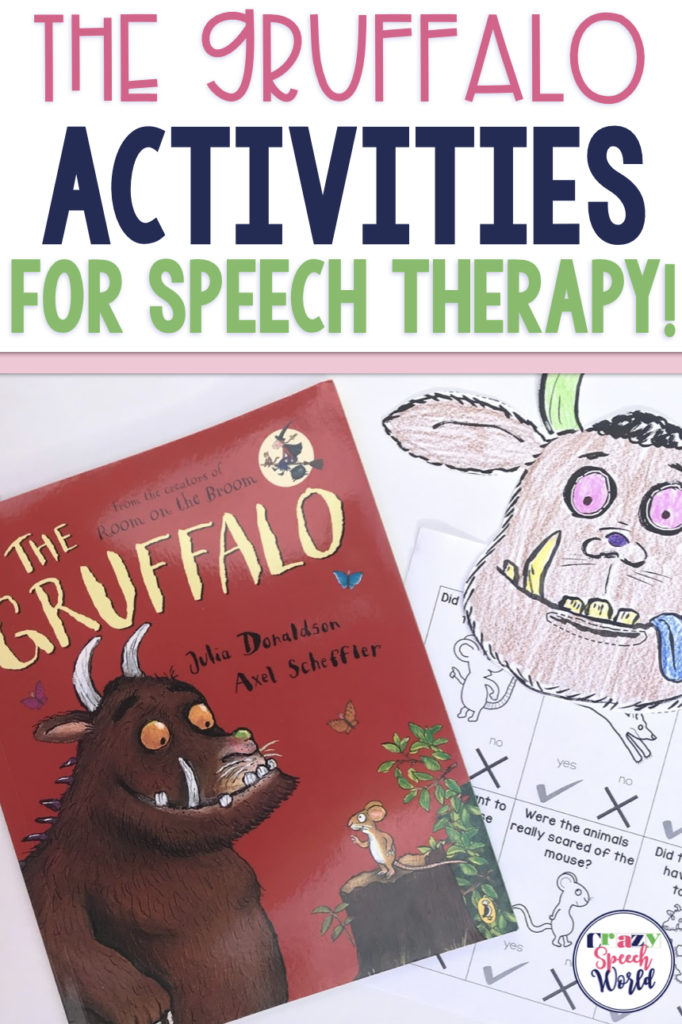 When I had my very first SLP grad student intern, she introduced me to The Gruffalo. To be one hundred percent honest, I didn't use it much until last year. That's a span of several years, and I don't even have a good excuse.
This story is GREAT for so many reasons…
repetitive story lines
naturally rhyming text
common animals
fantasy animal
descriptive details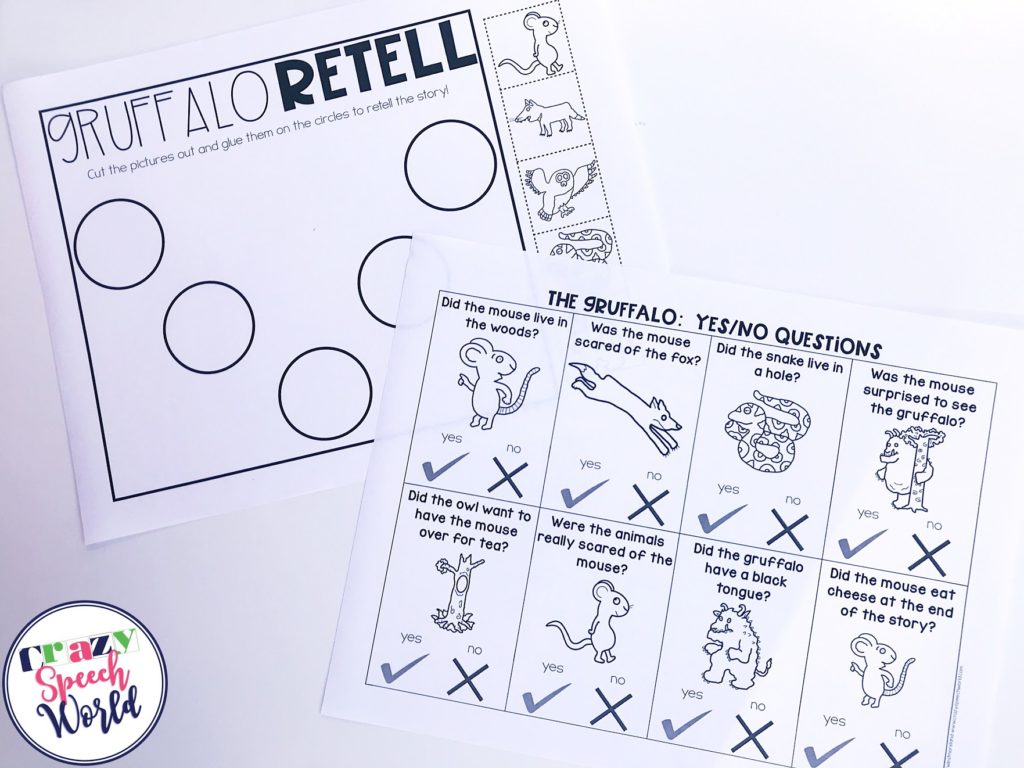 Because of these great language opportunities, I finally created a book companion to go along with the story. I am so excited about it! It includes expanded activities to address common speech and language goals including:
Story retell
Comprehension for 3 levels (yes/no, WH with answer choices, and open ended)
prepositions
vocabulary
articulation/phonological goals
describing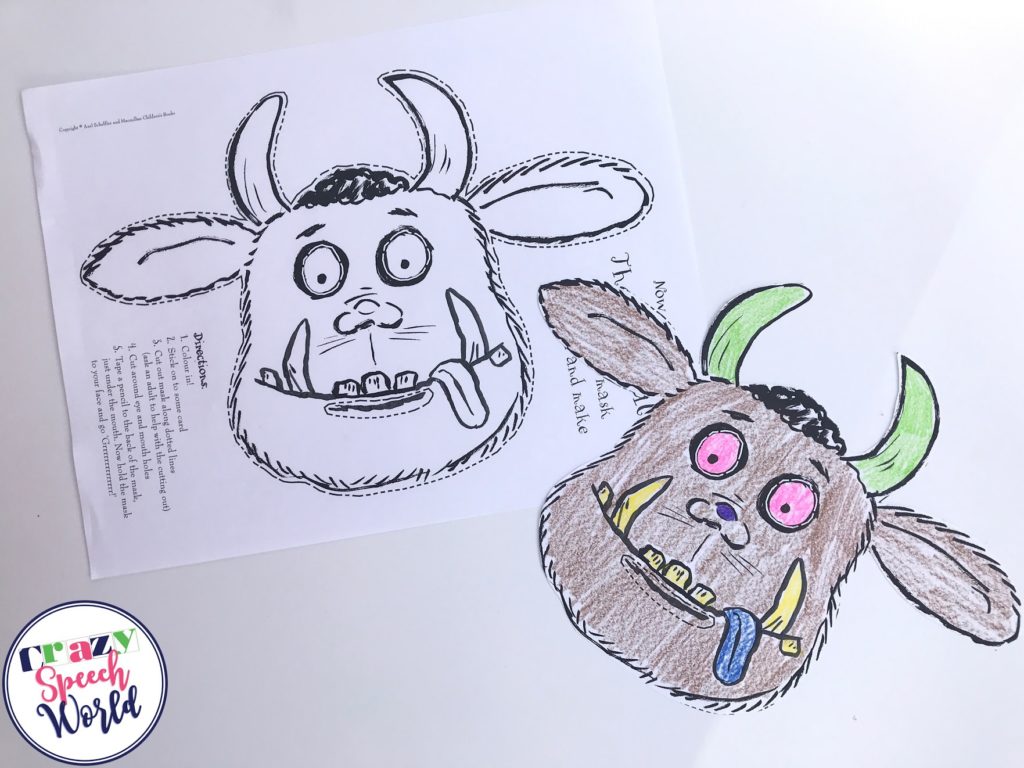 I also found some free activities on this site, including this mask. I plan to pair this with the EET to work on descriptive language. Students can color the mask whatever colors they want, then use the EET to describe him!
There's also a free movie on Amazon Prime that could be a great wrap up, along with a Gruffalo Crumble Snack… just Chex Mix and cheese balls 🙂
Have you used The Gruffalo in your speech therapy sessons? I would love to hear how, just leave a comment below! If you want to check out my book companion activities, you can find it in my shop HERE.