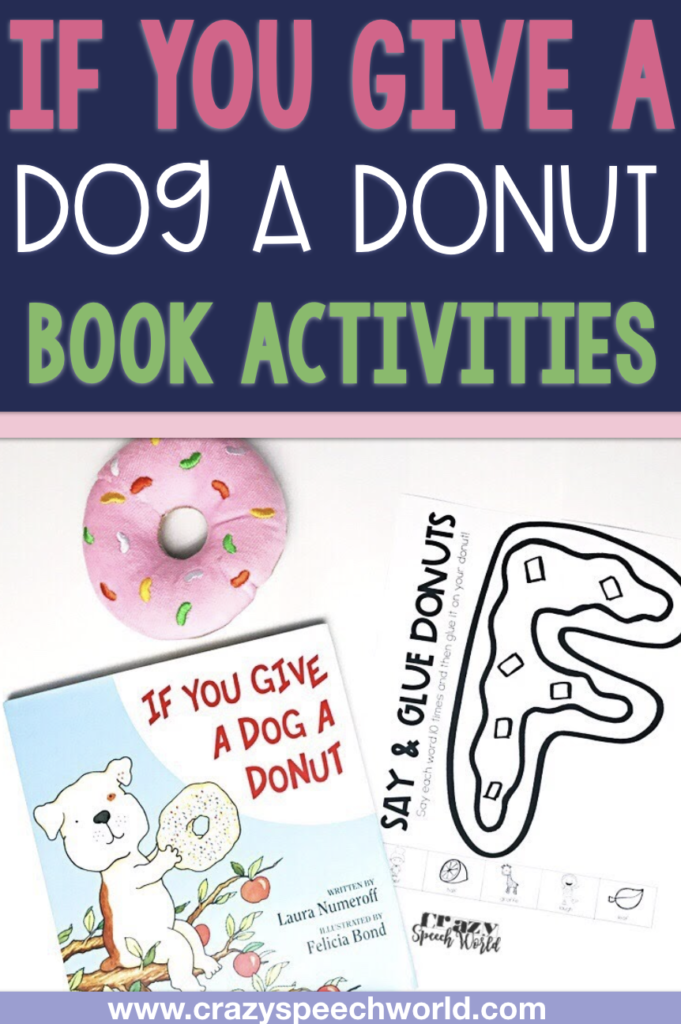 I'm back today to share some ideas for how to use "If You Give a Dog a Donut" by Laura Numeroff in your therapy sessions! This series of books is so popular for working on a variety of skills.
First, I quickly made up these cards that match the associations in the story! You can grab this freebie in my TPT shop. You can use these for SO many things…
Explain the association between the two words from the story
Answer 'why' questions
Cause and effect
Compare and contrast
Sequencing
Story retell
Describing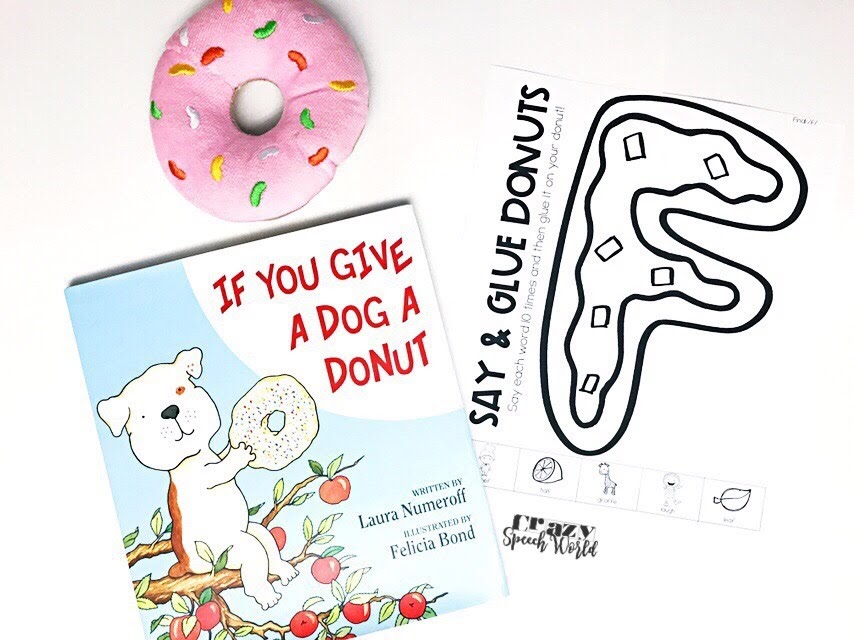 My Say and Glue Donuts are a perfect follow up activity for your articulation students! Have a mixed group? Use the artic words to work on building sentences, describing, naming associations, or phonemic awareness.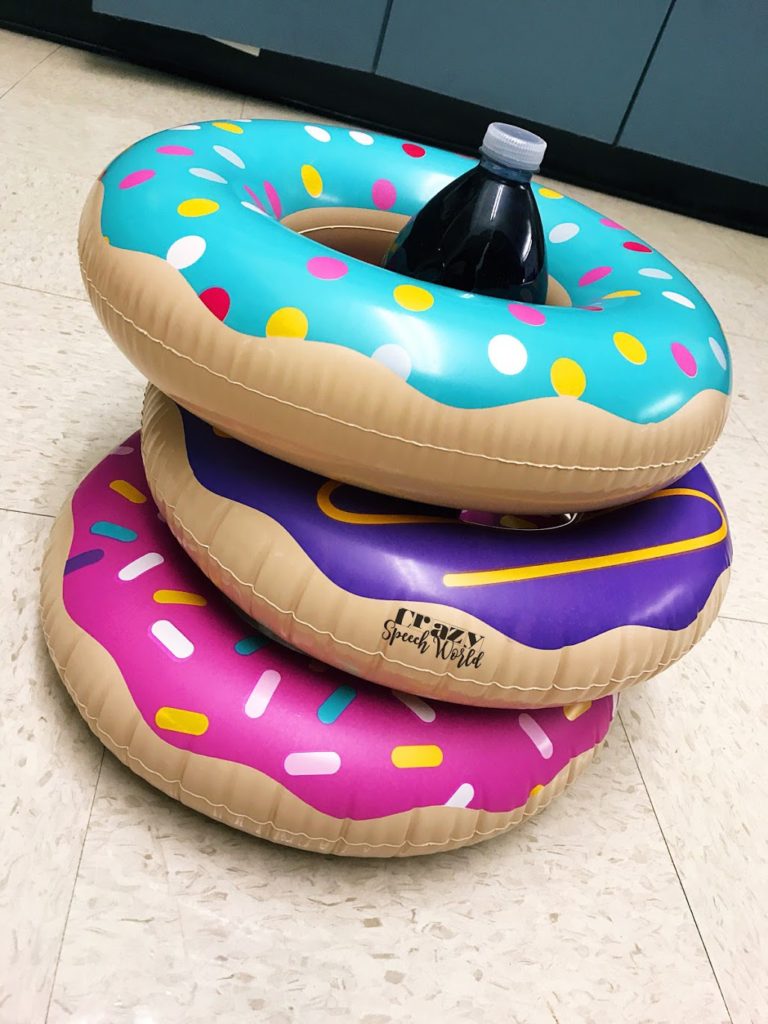 I borrowed these inflatable donuts from another teacher to do a ring toss game. We worked with the association cards from above and answering questions about the text, then tossed the donuts onto a liter bottle!
Obviously, you can add more fun by bringing donuts for your students to snack on and discuss what they love to drink with their donuts or describe their donuts with their sense.
Do you love Laura Numeroff books too? What's your favorite story?