This post contains Amazon Affiliate links.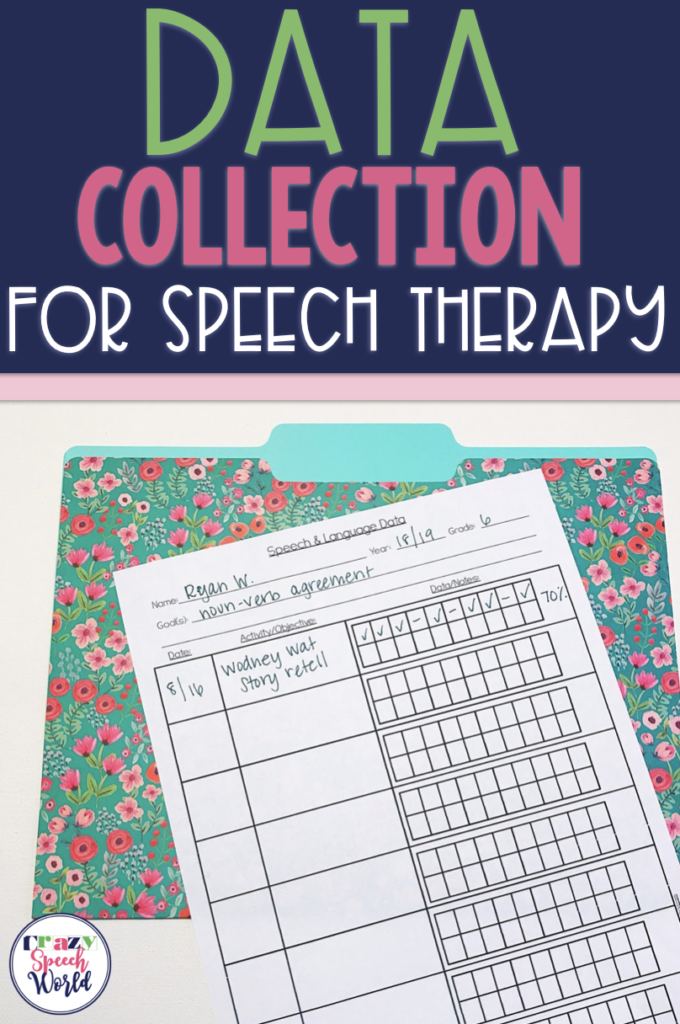 One of the things I am always trying to to do is be more efficient.  Last year, I discovered I much preferred taking data on one sheet rather than the binder system I was using prior.  With that, I flipped to each student's page in a binder and I just couldn't do it anymore.  Plus, having everything on one page saved me some serious time when entering billing information in our online Medicaid system.  The problem I had with the one page data sheet was that I didn't have an efficient way to keep each students data without writing everything twice…which I refuse to do because it is such a waste of time.  Then, I discovered the mailing label system!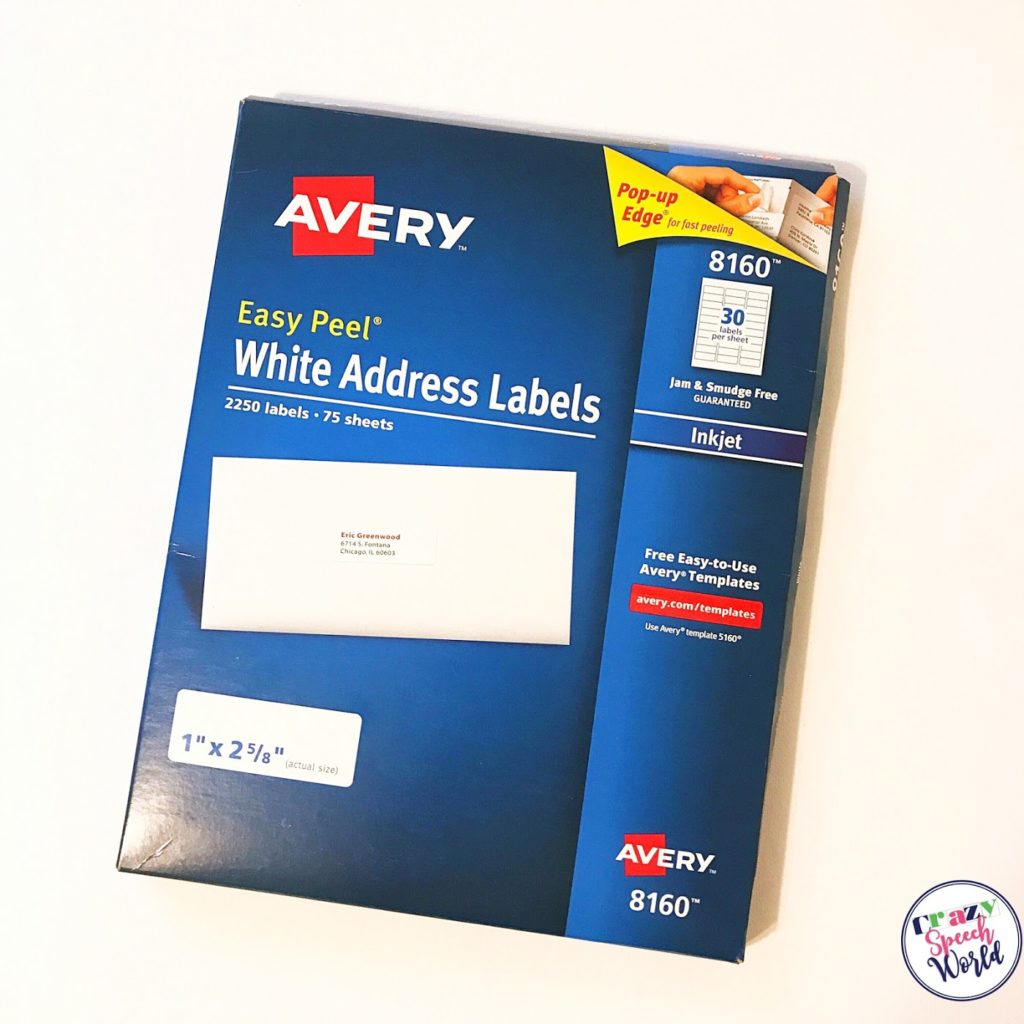 These Avery labels are the standard mailing address labels that people use on envelopes.  They also happen to be the perfect size for collecting data.  So how does it work?  Let me show you!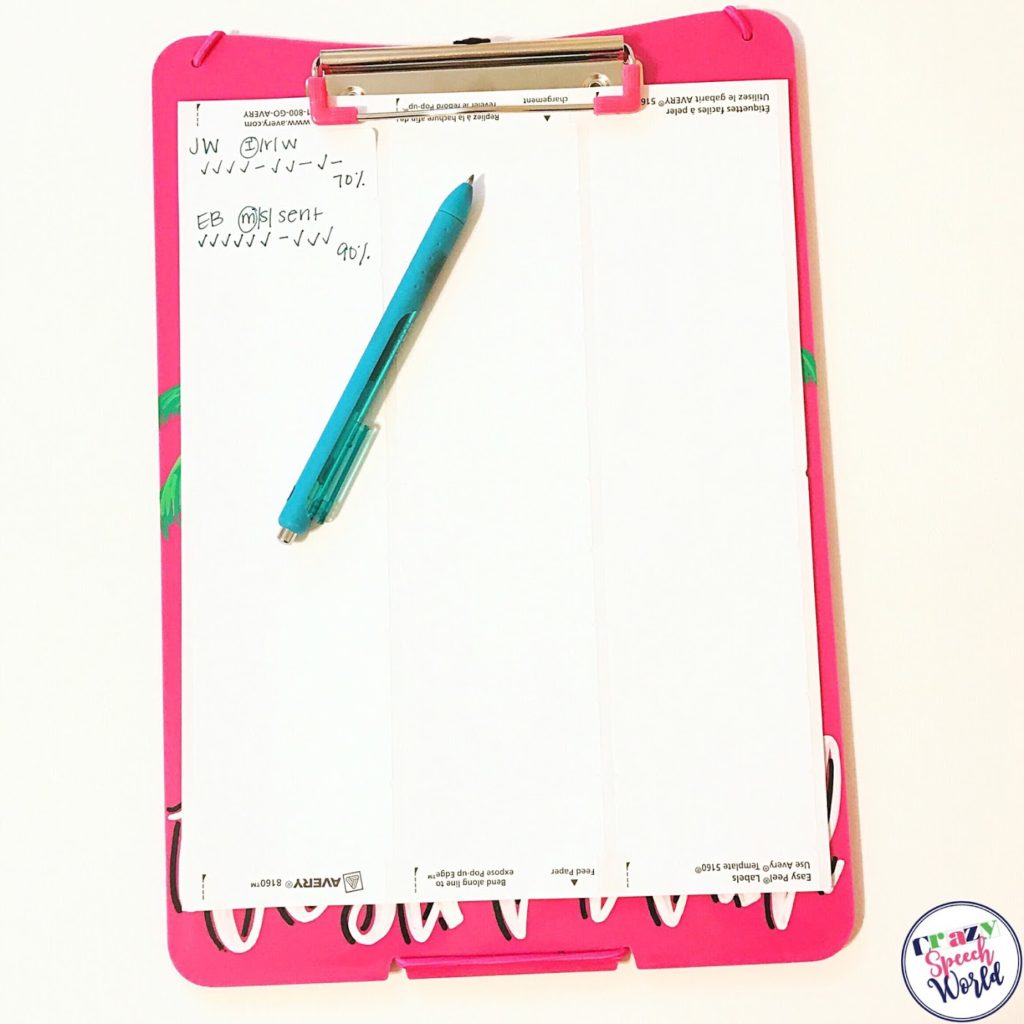 During your session, you keep the labels on a clipboard and each student gets a label.  You can use one sheet all day long, writing your data for each student as you go.  I like this because at the end of the day, I can bill with just one sheet and it makes life easy.  Then, it goes in each students folder/file on their data page. I've created a few different data sheets to help me with this.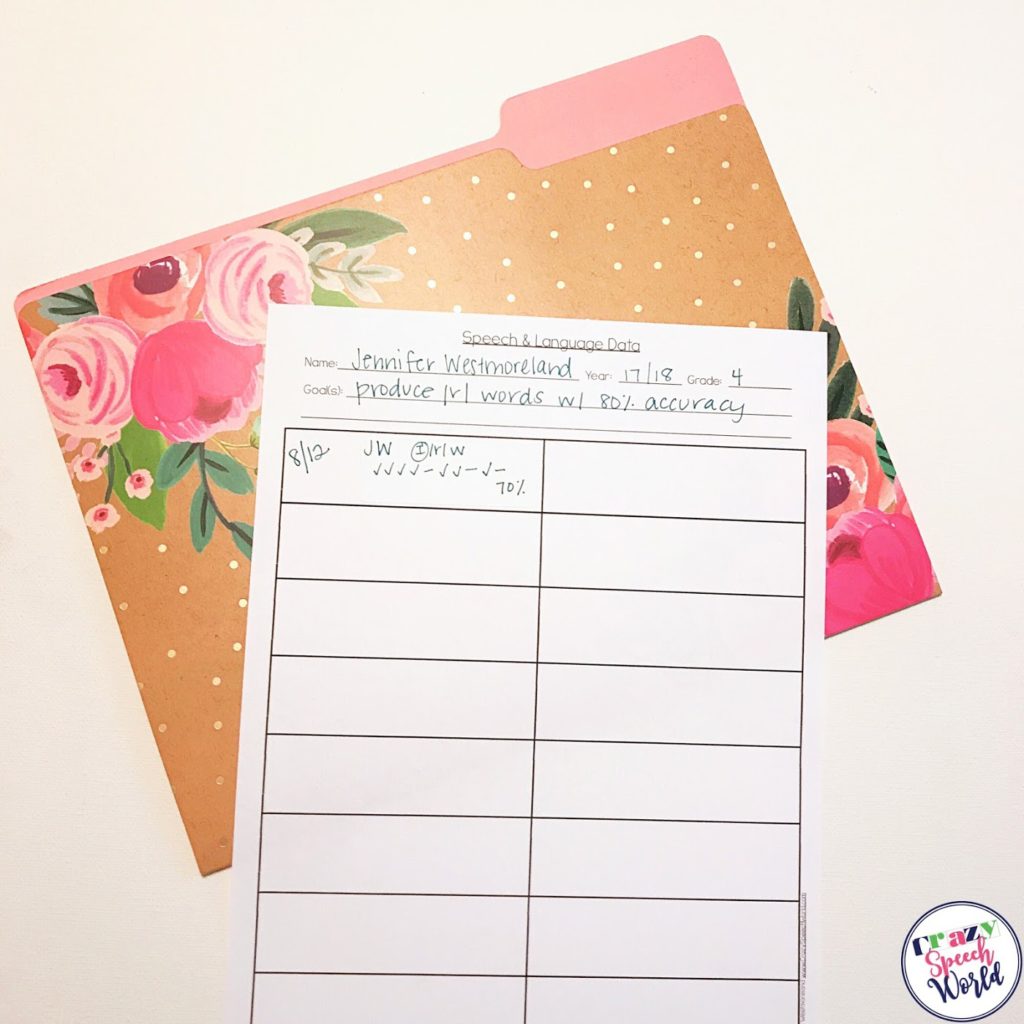 This is the one that I think I am planning to use…I haven't started this system yet, so it will take some trial and error.  This one simply lets you adhere the label.  There is a little bit of extra space that I can write the date or any other tidbit I might need.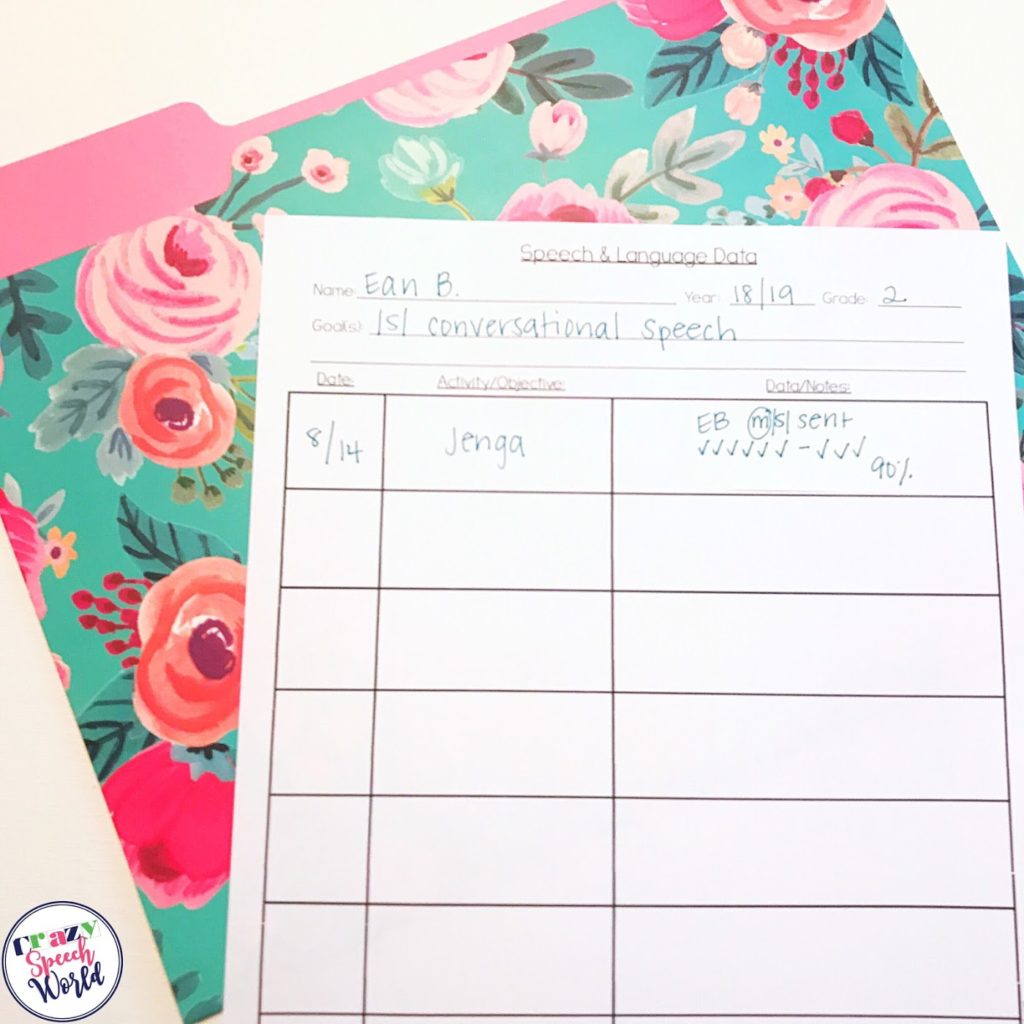 This is another version that has a big enough area to stick the label in the data column, but also have other columns for the activity and date.  If I use this one, I think I will have my students fill in the date and activity so that I can just affix the label when I'm ready.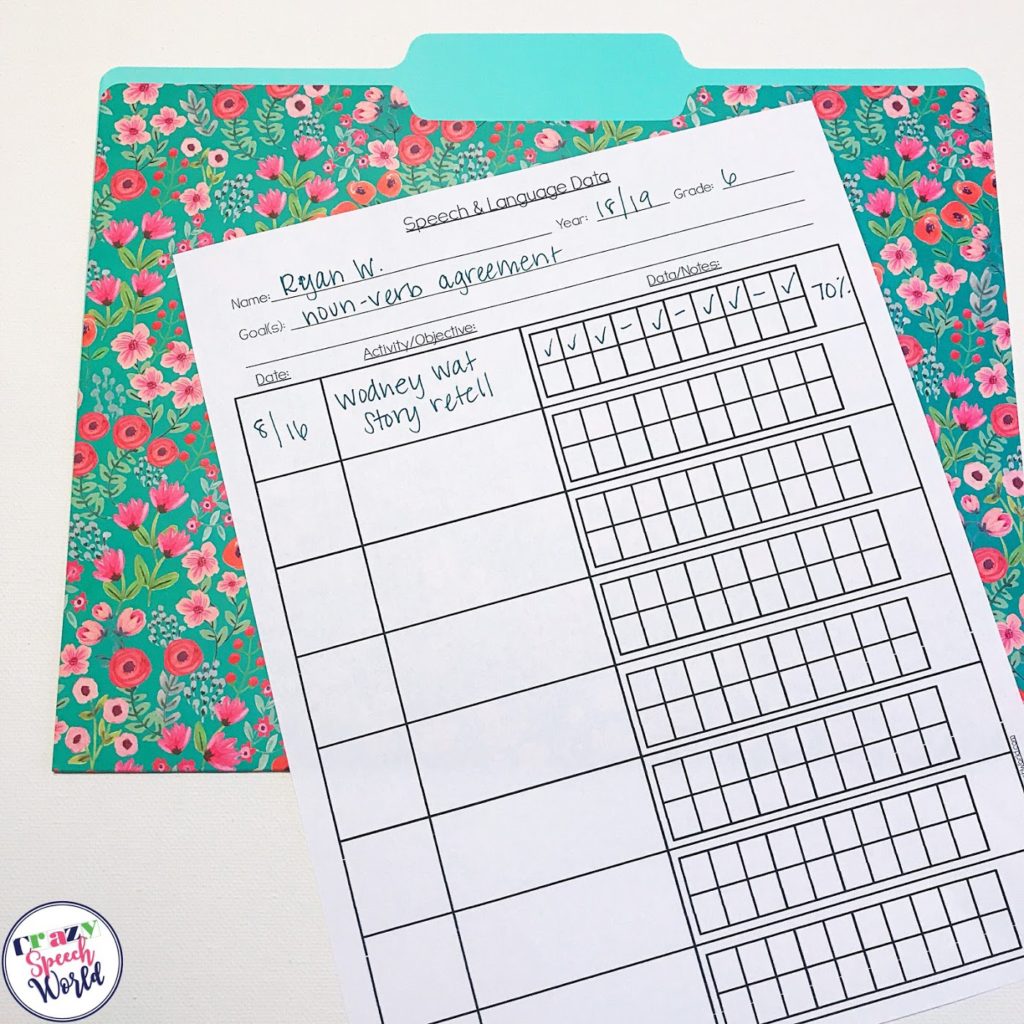 The last one is one that does not use the labels at all, because I might need those too!  This one has 2 ten frames that I can take data in and quickly calculate a percentage.
I've made all of these data collection sheets available to you HERE.  They are also fillable forms so you can add student information on the computer and print.  Hope you can use them!
Have you ever used labels to take data?