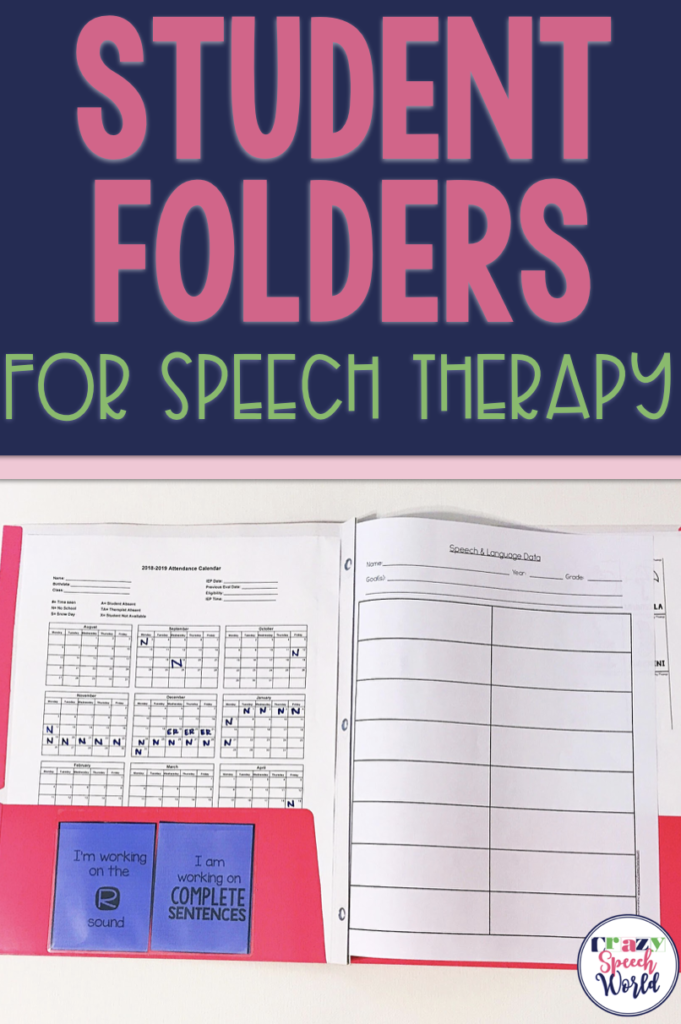 This post contains Amazon Affiliate links for your convenience.
Student folders are a thing I have gone back and forth on throughout my career in the schools.  I've used them and not used them and this year, they are back!  What I like about using folders for each child is that it really helps me to keep organized.  Some people send these folders home (I used to be one of those), but these stay in my room.  They are just the paper, three prong, two pocket folders.  I let the kids pick whatever color they want because it seems to bring them a lot of joy….and I really understand that kind of joy!  You could color code by grade level or type of therapy if you want to, that's just not for me.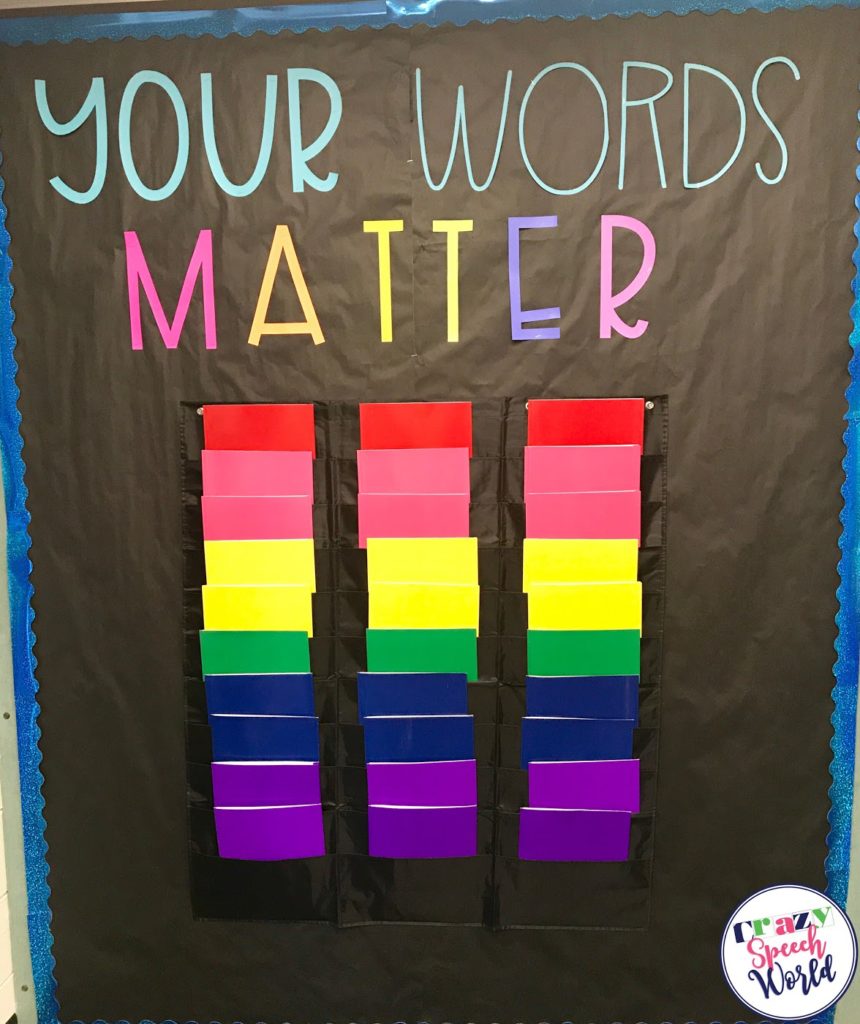 Each day, I pull the kids I am going to see and load them in this wall pocket organizer that I found on Amazon.  I've placed these right next to the door, so that when the students come in, they grab their folder and have a seat!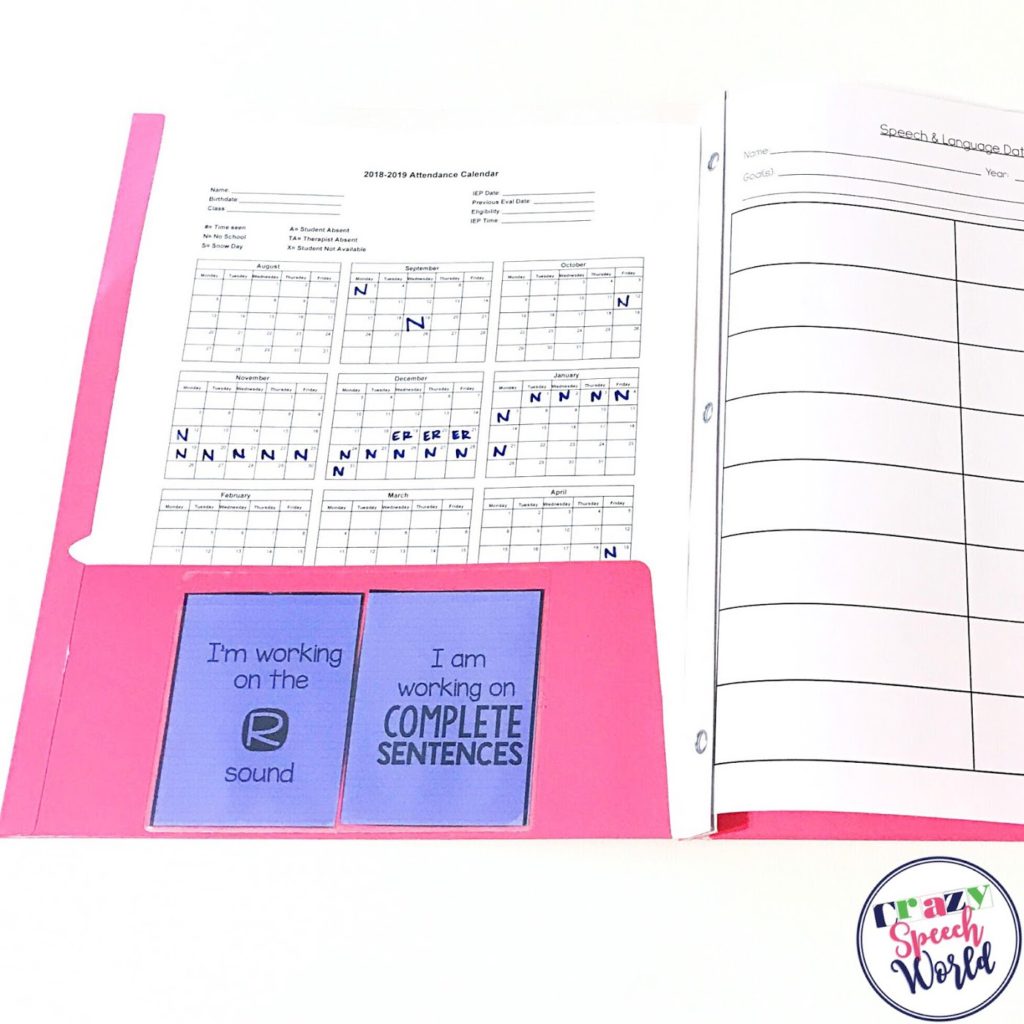 The students will mark their own attendance for the day by coloring in the square on the calendar (which I found for FREE here from Keep it Speechy).  These will stay in the front pocket of their folder.  Also, I've put these adhesive pockets in the front of the folder, which will hold their goal tags.  That way, we all know what they are working on and the students can reference them easily.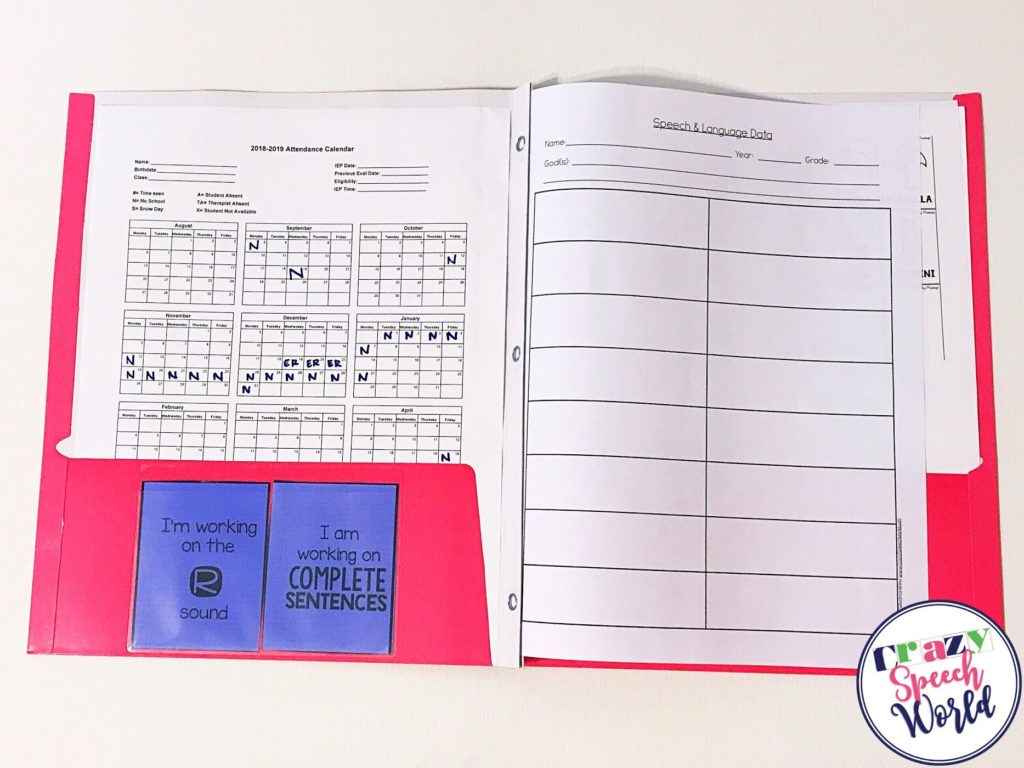 In the middle, I am clipping their data sheets into the prongs.  This will make it easy for me to slap their data collection label onto the sheet when I am ready.  If you want to read more about my data collection, hop over HERE.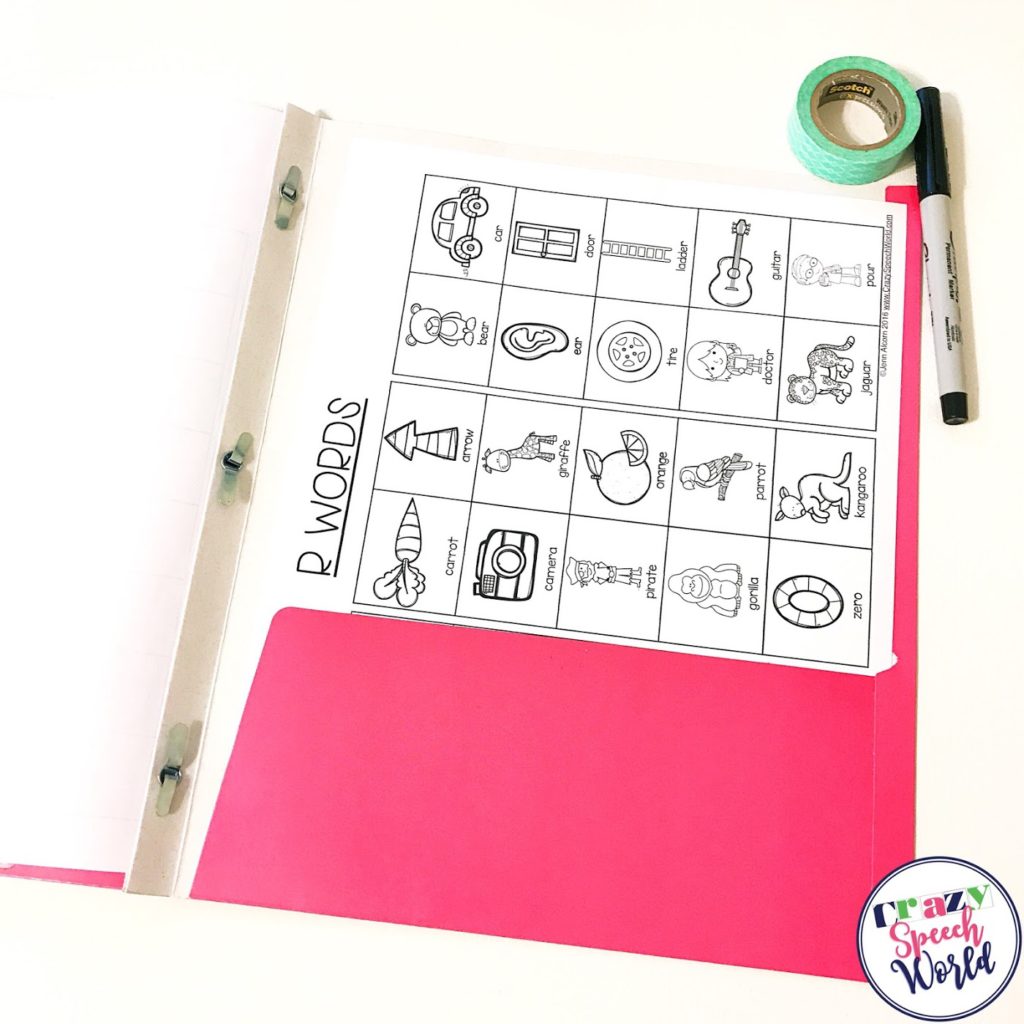 In the back, I've added pages for their goals, like this /r/ words page (from my monthly toolkits) so that I have stimulus items ready to go, no matter what activity we are doing.  It also helps me plan for downtime or homework by adding extra pages of activities to the back for anytime we need them.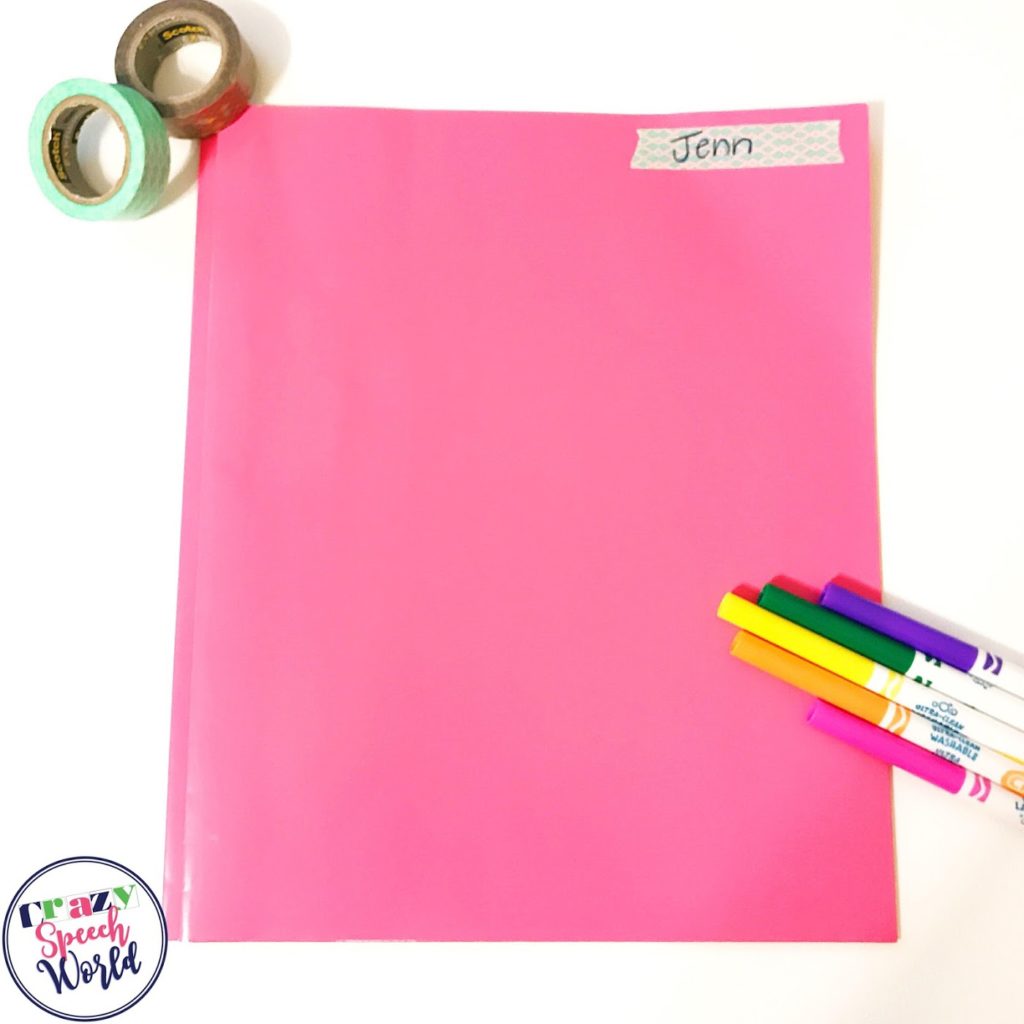 Once we are done with their session, the kids will put their folders in the 'Done' basket.  At the end of the day, I can grab whoever's folder is still on the wall and mark them absent.  I'm hoping this system helps me stay more accountable and on top of things…. it requires a little more front loading but I think it will be worth it!
Do you use student folders in speech?