This post contains Amazon Affiliate links for your convenience.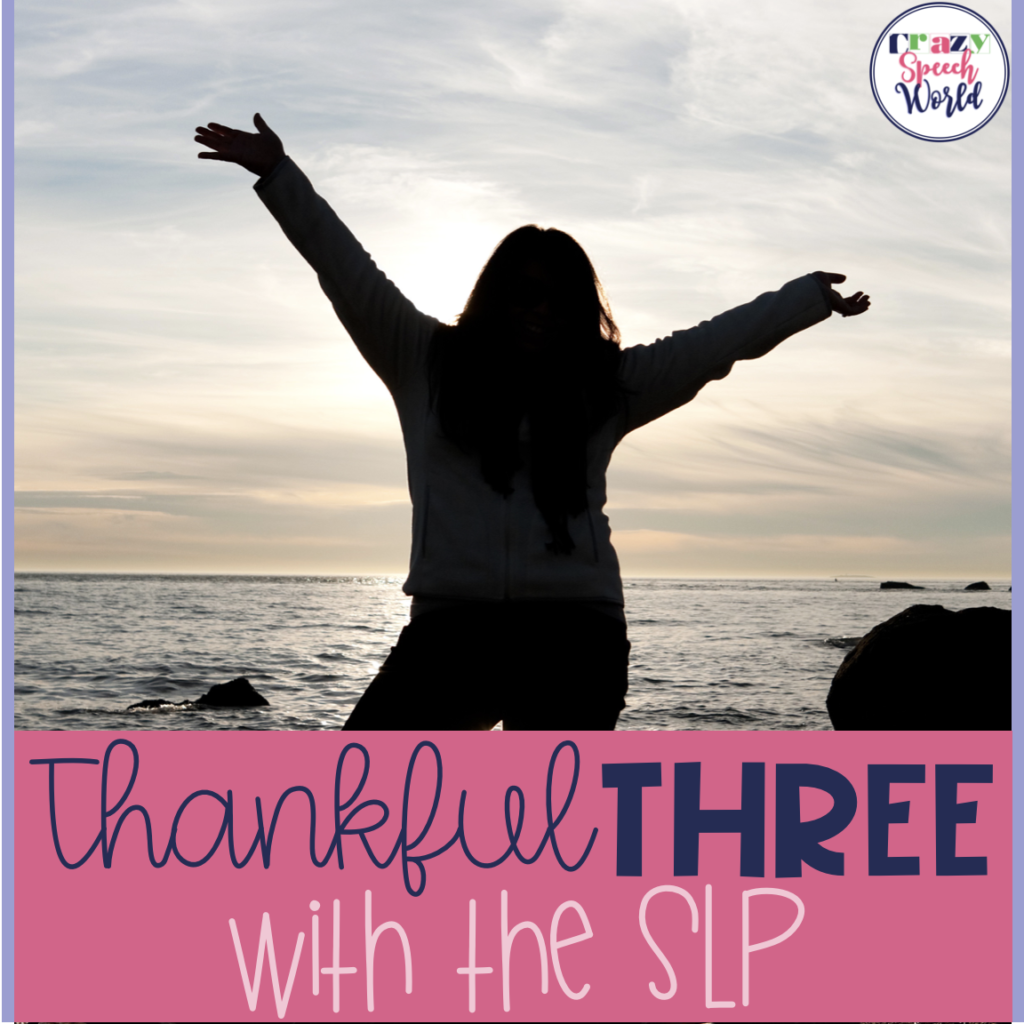 It's normal to start thinking about being thankful this time of year, but this is something that has been on my heart for a while.  I just wasn't really sure what to do with it, and to be completely honest, I am still not.  But I feel like I need to do something, so I am giving this a whirl, in hopes that others will benefit too.
While I think that social media and the general platform of sharing on the internet has been tremendously valuable for our profession, it also brings the dark side.  People can hop on Facebook and say anything they want.  I have found lately that many of things that are shared are often negative, mostly complaining.  And I get it.  Our jobs are hard.  But when you spend your energy contributing to the negativity, it sucks everything out of you.  All the great ideas, all of the goodness, all of the wonderful things…. poof.
I know we need safe spaces to vent.  I also know we need safe spaces that pull you out of the bad mood you are in and force back to the bright side.
My point is, if you are still with me (and God bless you if you are), I'm trying to be more intentional about my positivity.  Intentional was the word I chose at the start of the year for how I would improve my life in 2017.  So here I am, in October, getting real :p  Whether you follow me here or on Instagram or Facebook, I hope that you will see me sharing some of the things that I am grateful for as an SLP.  This is me focusing on the positivity in our profession, seeing the good side of the bad situation, and generally working to improve the view.  I hope to make this a series of posts through various social media about what has genuinely made me happy this week as it relates to my job 🙂  And I hope you will share with me too.
So, you ready?  Here's some things in the past week that have made my little SLP heart happy…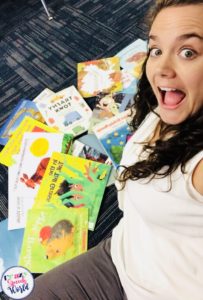 Number one.  Books.  Y'all, I am so lucky to have so many books to share with my students.  Most of it comes from an incredible collection I inherited from my mom, who was a elementary school teacher.  Others are ones I stole from my own kid (He's 15 now, so he doesn't mind anymore).  And then some are just ones I've been able to pick up along the way.  A classroom library is a valuable tool I've been fortunate enough to have in all of my years as a school SLP and I recommend it for anyone who has their own space!  Books are not only great teaching tools for therapy, but also for allowing students to have time to peruse and read at their leisure.  Garage sales, thrift stores, and the 'dump' table (where everyone drops off their crap they don't want, you know you have one of those at your school) are great places to find books to add to your collection.  And for the love, talk to your librarian!  They know SO much and can give you some great suggestions!  If you don't have the money or the time to have your own library, borrow from your school's or community's library.
Number 2?  Medicaid Billing.  WHAT?!?!?!  Yes, I said it.  The billing part is tough, but this part????  Cake.  In my district we get 20% of everything we bill to spend on materials, CEUs, or paying our professional dues.  I choose materials, because just like you, I have a therapy material hoarding problem.  I like new things and I cannot lie :). So, this year I bought these amazing ABC Learning Tubs from Lakeshore with the hefty price tag because, not my money.  Thanks, Medicaid!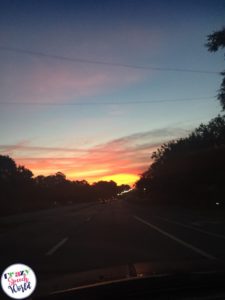 And three?  Sunrises.  Lawd help this girl who struggles with getting up early.  BUT with the days getting shorter,  I get the most beautiful sunrises on my way to work right now.  I'm a sucker for the gorgeous colors painted by my God who just never ceases to amaze me.  Usually, I'm jamming to some oldies (cause this is the only station that plays actual music in the morning) drinking my coffee, and thinking about my upcoming day on my 20 minute ride… but I come over the hill and see this?  Life is beautiful and I'm so happy to start my day with this job I love!
That's my thankful three!  What SLP things have you been thankful for lately?  I would love to hear, share them in the comments!