Using photos for therapy isn't exactly a new concept, I have tons of decks of skill cards that use photos!  But, I needed something new that would meet a lot of different goals and came up with this binder.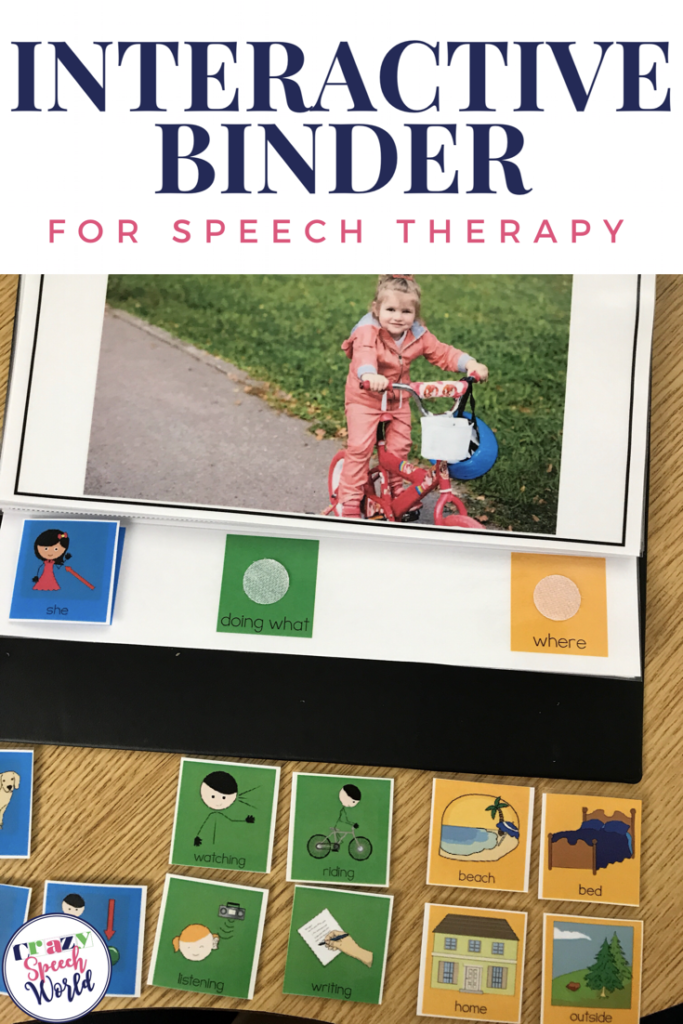 I first started this project because I needed something more concrete to work on WH words, 'who', 'what', and 'where'.  Once I got that part together, I started to see all of the possibilities.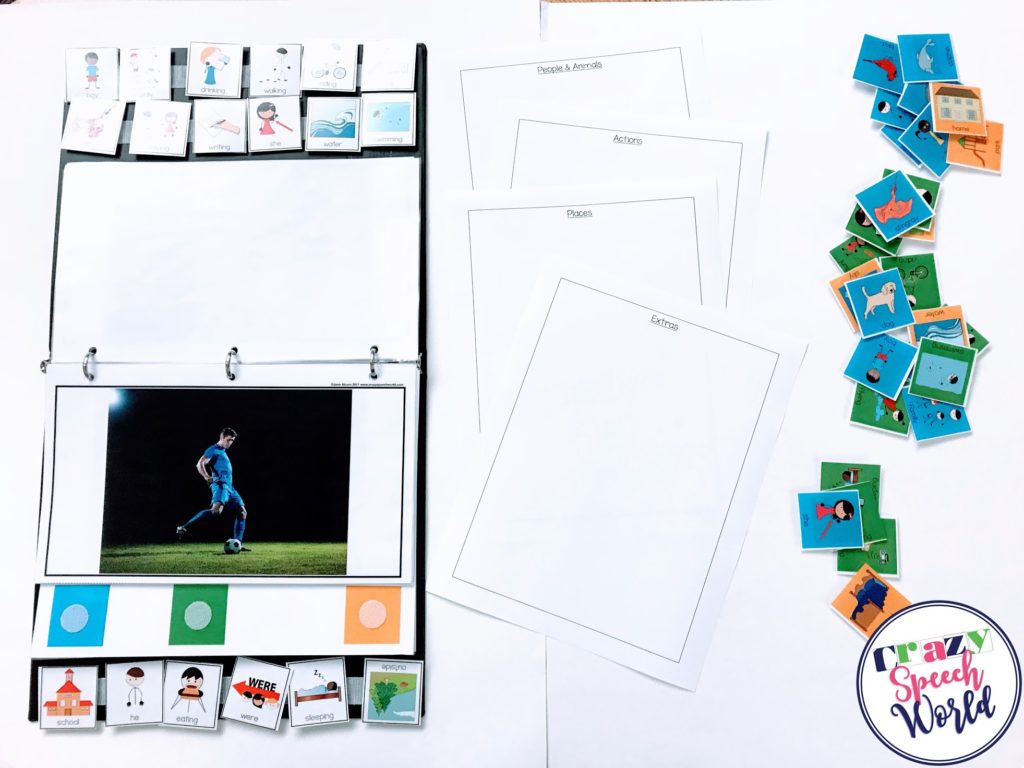 For some of my kids who are working at a beginning level with these skills, I use color coded icons. To be able to work with various levels of difficulty, I also made the same icons with white backgrounds.  This way, I can change the level of difficulty by just switching out icons or the page where they stick them.  And for the love, all these icons need storage pages, so there is one for each category…another way to work on goals? 😉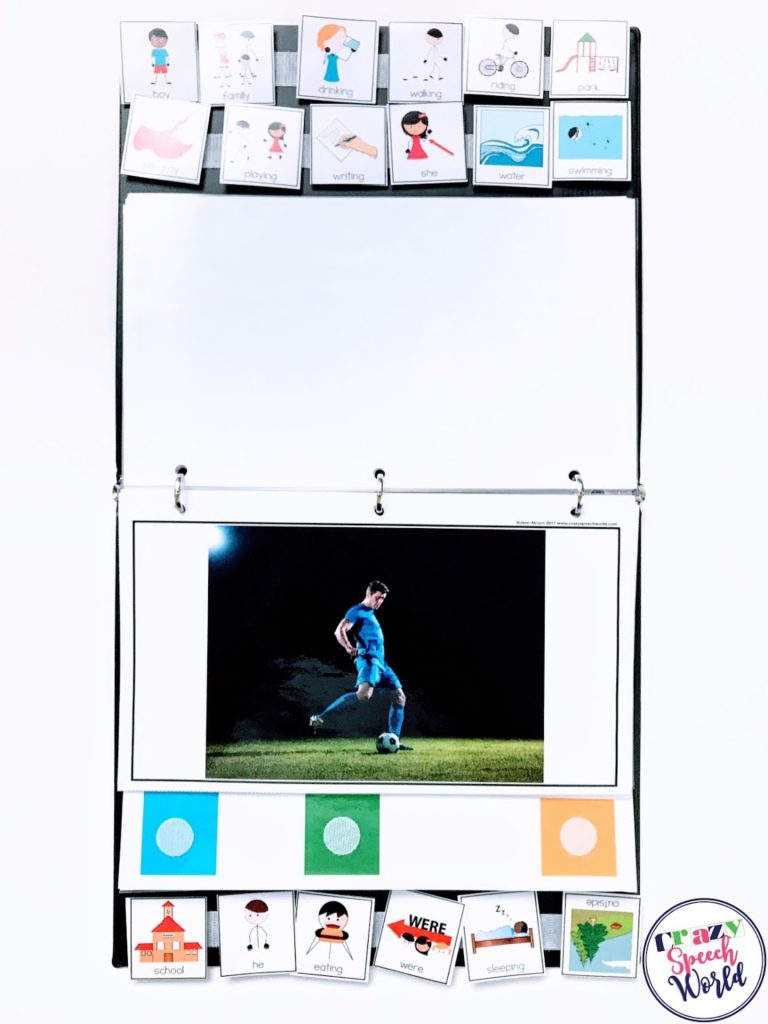 I used a binder to put it all together, adding strips of velcro to the edges so that I can have the icons easily accessible, even limiting the choices if I need to.  There are 6 different pages to build a sentence:  color coded, color coded with word cues, white with word cues, and blank.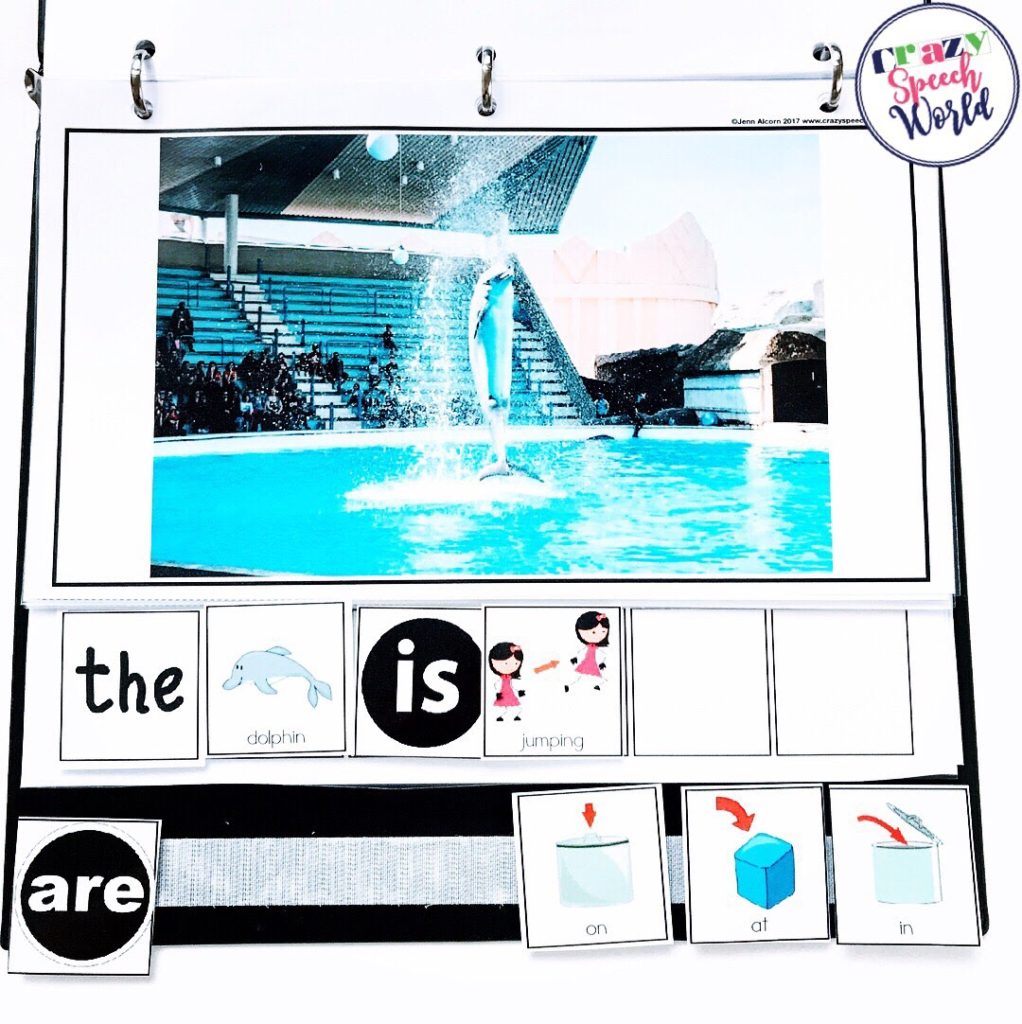 I REALLY love using this work on subject verb agreement, articles, and prepositions.  It helps to break down the parts of the sentence in a visual way that is so easy to manipulate.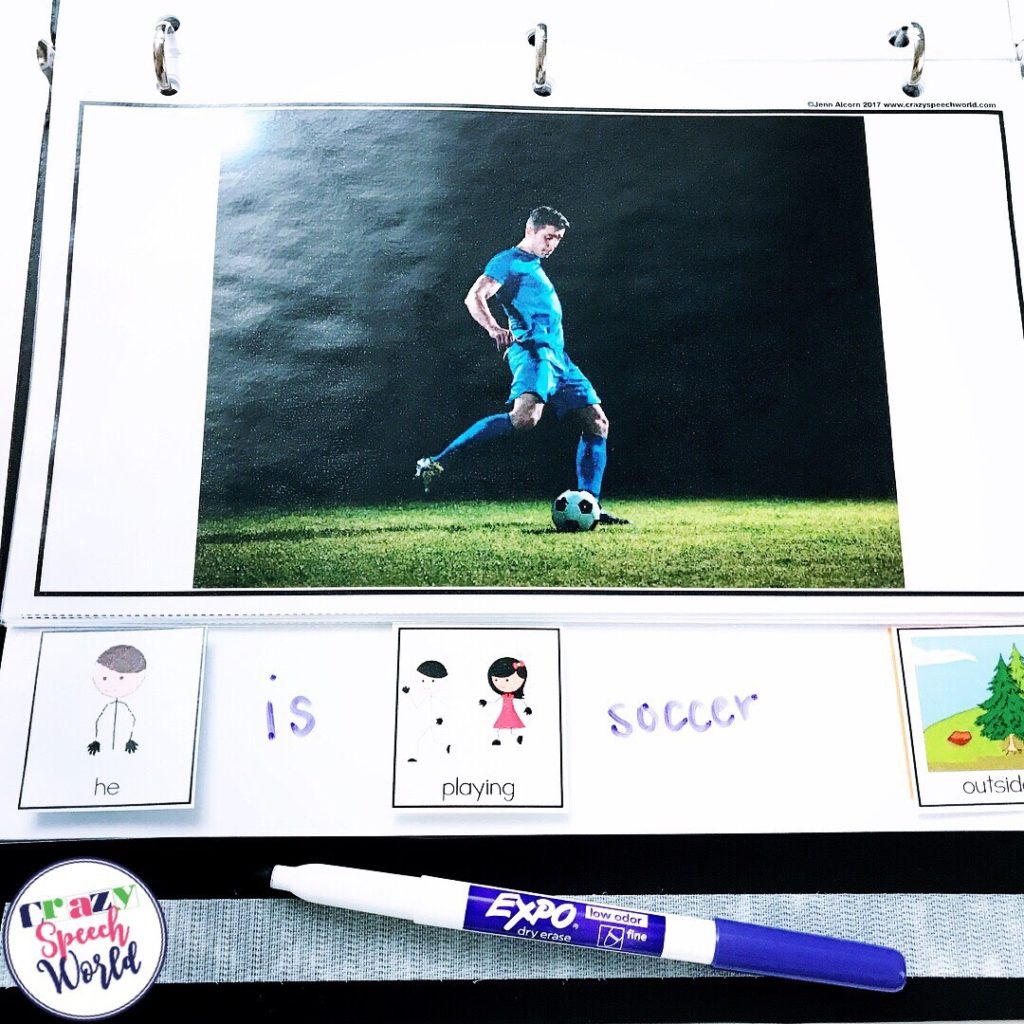 I love the idea of adding some writing in some of the sentence parts for higher level kids, so using a dry erase marker works out great to add that element.
This is literally the best thing I have ever made for my therapy, mostly because it is so versatile. I know I can use it for any one of my students' goals…
Targeting vocabulary to name common nouns and verbs
Expanding utterances
Descriptions and details
Personal pronouns
Articles
Prepositions
Who, what, and where questions
Verb tense
Word Order
Subject/verb agreement
Easily use this to get a speech sample, practice carryover of learned skills, or progress monitor your student's learning