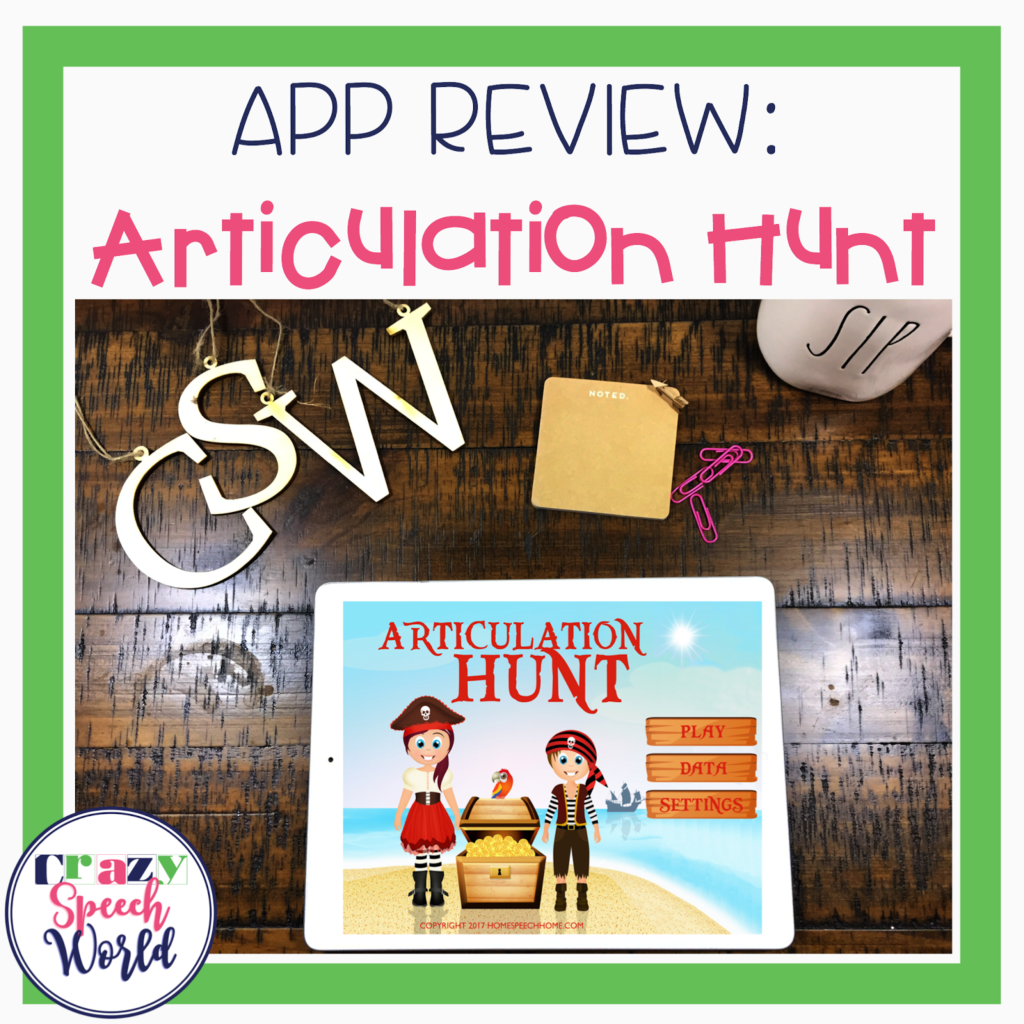 Hey friends!  Do you use apps in therapy?  I find that I do quite a bit during therapy for articulation, just to change things up from the norm and engage my students.  I have a new app for you to check out, just in time for Talk Like a Pirate Day on September 19, Articulation Hunt!  This app is another creation from Home Speech Home, who are also the authors of one of my favorites, Word Vault Pro – HomeSpeechHome PLLC.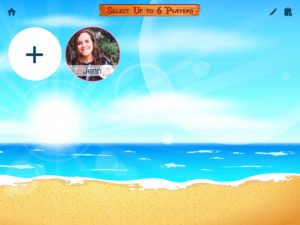 What I love about this app is that is designed with the school SLP in mind, you can select groups of students to work with…up to six at a time!  When setting up profiles, you add the student's name and picture/avatar.  I usually opt to just use an avatar to save time, but having the picture option is a perk.

Before starting the game, you choose the target sound, position, and speed of the game.  The app comes with /b/ already loaded, but the other phonemes are easily downloaded as you go.  This is nice because the app isn't eating up your memory with sounds you don't need/use.  You can target 25 sounds, including /s, r, l/ blends and vocalic /r/ (air, ar, ear, er, ire, or). I do wish there was an option to target mixed positions, so I'm hoping to see that in a future update!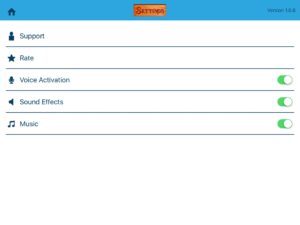 In the app's setting you can turn on/off the sound effects and music.  The app also uses voice activation, which you can turn on off.  Voice activation can be one of those tricky options in apps…depending on how you are using your iPad to deliver therapy and any cases you might have, it doesn't always pick up the sound of a voice easily, so keep that in mind.  Also, if you are working on anything above word level, then you won't want to use voice activation because it will pick up the other words the student is saying and interpret them as the target word.  I'm glad to see the option to turn it off if I want!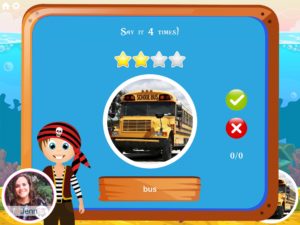 When you have all of your settings ready to go, it's time to practice!  A picture will pop up for the student to say and it designates the number of practice attempts required with stars…the number of stars varies from picture to picture.  If you have voice activation turned ON, every time the student says the word, a star will light up.  If you have voice activation turned OFF, you control the stars with the correct/incorrect buttons.  Once all of the stars are lit up, it's game time…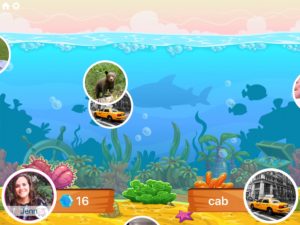 These bubbles will start appearing on the screen and the student will pop the one that has their target picture.  This is where the speed of the game that you chose will come into play.  These bubbles can pop up slow, medium, or fast, depending on the level of your students.  As they pop the correct ones, they will earn a jewel…but if they pop the wrong one, they will collect a skull and three skulls has them practicing the same level again.  There are 9 different lands in the app.  Students will earn 3-5 jewels before returning to the practice screen.  I really like that there is an incentive for popping the right ones and some sort of "consequence" for popping the wrong…we all have those kids that will just pop everything they see.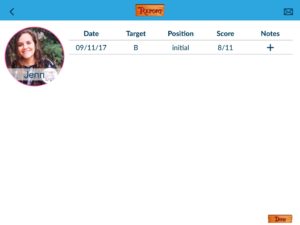 Once you are done with the game, it will prompt you to save the data for that session.  In the progress section of the app, you can see that it saves the date, target, position, and score.  There is also a section to add any notes you might need for that session.  All of the information is able to be emailed.
Overall, I think this is app is a great addition to my iPad and my students will enjoy playing it!  I like many of the features included in the app and it works great for my caseload… and the pirate theme is an added bonus!
This app is available in the iTunes Store:  Articulation Hunt – HomeSpeechHome PLLC 
I also have THREE copies to giveaway to my readers!  Yay!  Enter via the Rafflecopter below:
a Rafflecopter giveaway

If you are looking for MORE pirate themed activities, make sure you check out these in my TPT store!