Luke over at Home Speech Home created one of my favorite go-to apps in , so I'm very excited to get a chance to review a newer app of his, Multi-syllabic Word Party!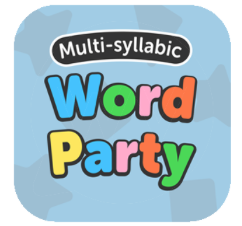 This app is designed for students who are in PK to grade 3, and aimed at improving their phonological awareness skills.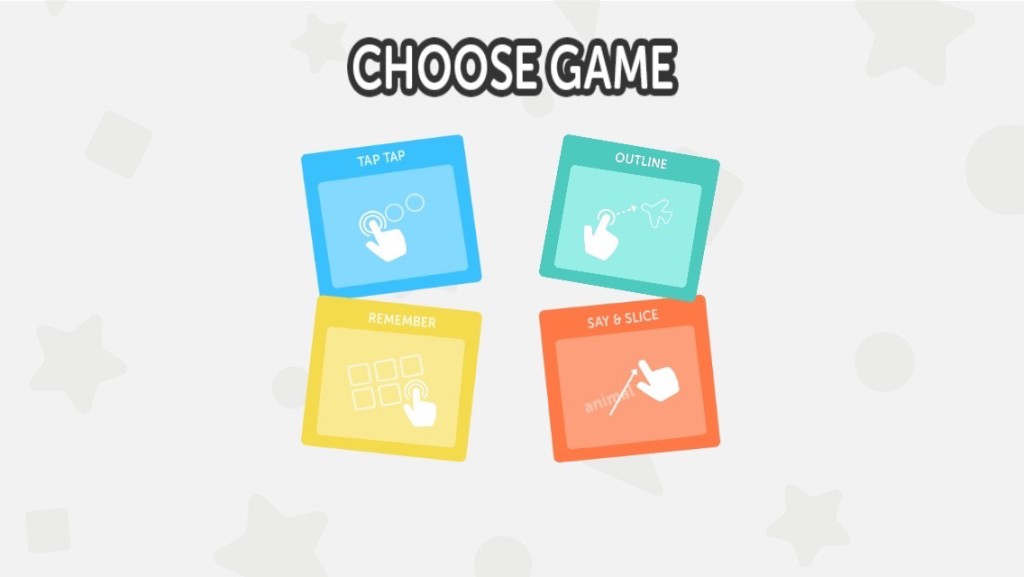 Multi-syllabic Word Party includes 4 different games to target two, three, four, and five syllable words.  Before beginning each game, you choose the number of syllables to target.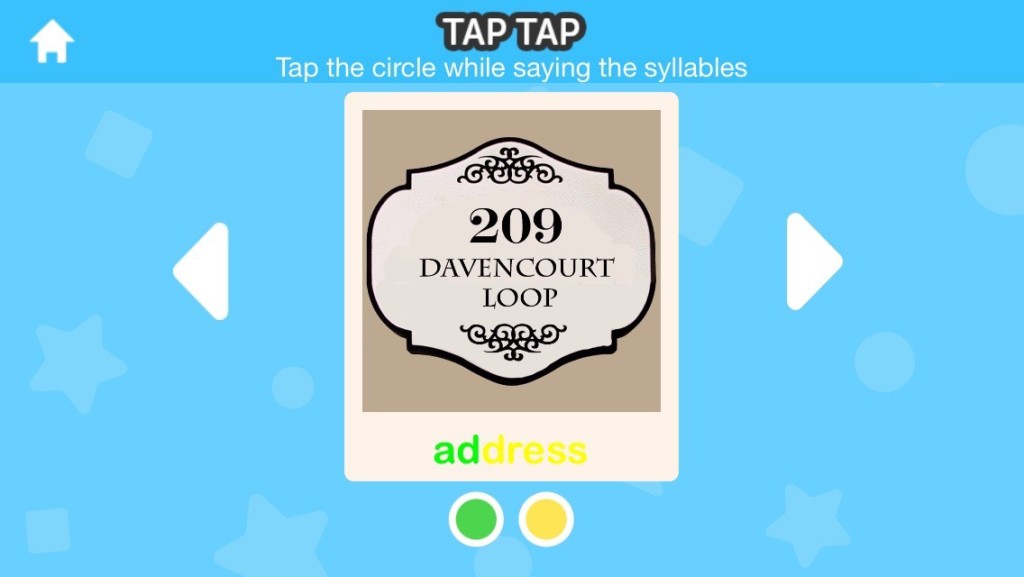 The first game is Tap Tap.  The words are paired with pictures and each syllable is a different color, paired with a different button.  Students tap the circle, say the syllable, and then say the entire word.  After producing each word, praise is given.
The next game is Outline, where students match a picture to it's shape, then practice saying each syllable.
Up next is Remember, which is a memory style game.  The pictures are shown for a few seconds and then flipped over, students must remember where the matches are.  Once they find a match, they practice the syllables and word.  You can choose the number of cards used 8, 12, or 18.
The last game is Say & Slice, which was probably my students favorite game!  You use your finger to slide across the syllables and the letters fall off the word.  You then drag each syllable back up to lock them into place.
Here's what I love:
LOTS of different syllable practice with four different games
Real pictures paired with words in 3 of 4 games
Color coded syllables
Multi sensory to engage different learning styles
Available on iPad AND iPhone
Here's what I would like to see:
The option to work on more than one number of syllables at a time (i.e. you can't choose to do both 2 and 3 syllable words in one game)
Settings to change the audio and color coding, to adjust difficulty levels for students on different levels.
Overall, I think this app is a great tool if you need to work on phonological awareness!  You can currently find it on iTunes for $3.99 …
Buuuuuuuuut, Luke is giving us TWO copies to giveaway to my readers!  Yippee!  Enter via the Rafflecopter below and GOOD LUCK 🙂
a Rafflecopter giveaway