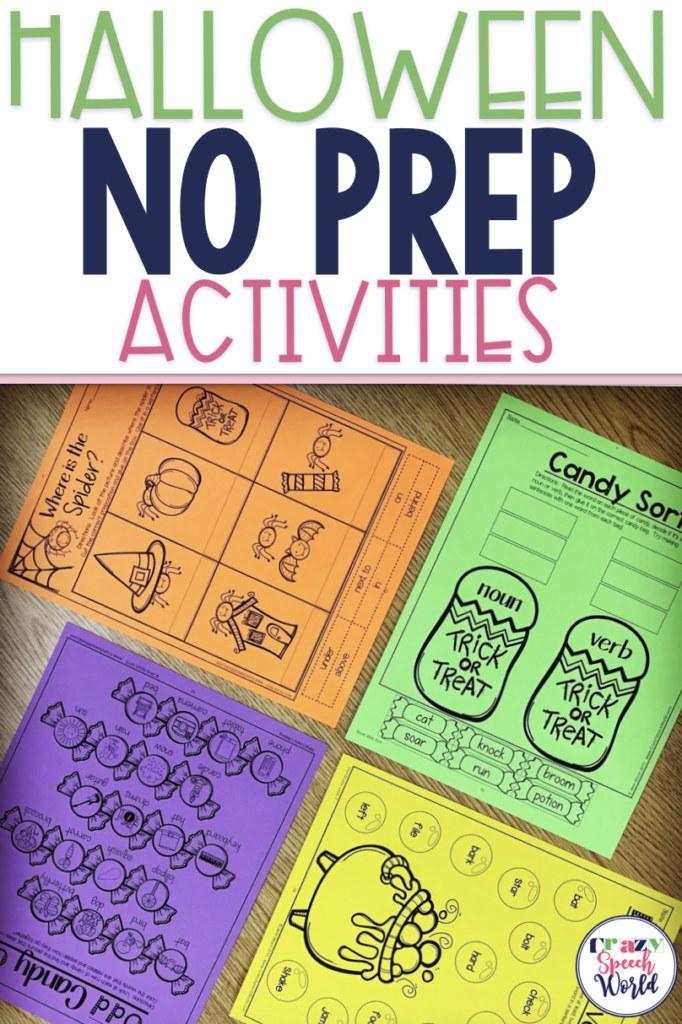 These packets are saving my time in such a great way this year…my caseload is a lot higher than I want it to be and I NEED them.  The Halloween packet is here and ready to bring this week lots of learning fun!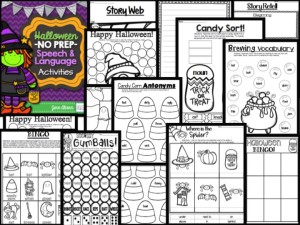 Lots of the usual suspects that can be used for anyone on your caseload…dot pages, game boards, and a blank see & say gumboil page that you can customize for whatever your goal is!  I've also included pages to for antonyms, synonyms, nouns & verbs, multiple meaning words, prepositions, articulation for /r, s, l, ch, th, sh, k, g/, story grammar, writing, retell AND bingo!  There's bound to be something for everyone!
You can find Halloween No Prep in my TPT store!
If your looking for even more Halloween fun, check out these  other products I have: