I recently posted this picture on my Instagram account (@CrazySpeechWorld) and Facebook page about earning the $5 CEUs from being a member of a Special Interest Group (SIG) and got TONS of questions from readers..what are these CEUs?  How do I get them?  Jenn, help us!  I will.  I will help you.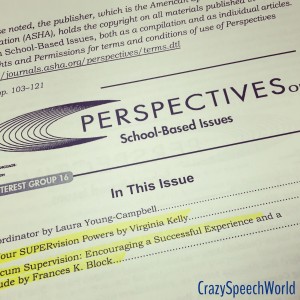 There are 18 different SIGs available to join…there has to be one that interests you.  Otherwise, you might not be an SLP… but you should be because it's the best job in the world.  Each SIG has an online community, which is accessible to members only.  You also have discounted access to Perspectives!
What are Perspectives?  They are research articles related to the SIG that you can earn CEUs for…  Anyone can access them, but as an SIG member, you get your group's Perspectives for only $5!  I've already earned 1.15 ASHA CEUs (11.5 hours) with 4 sets of Perspectives…that's $20!  For 1.15 CEUs!  It's amazing!  And the topics vary, are all related to the subject I am interested in, and I. Love. It.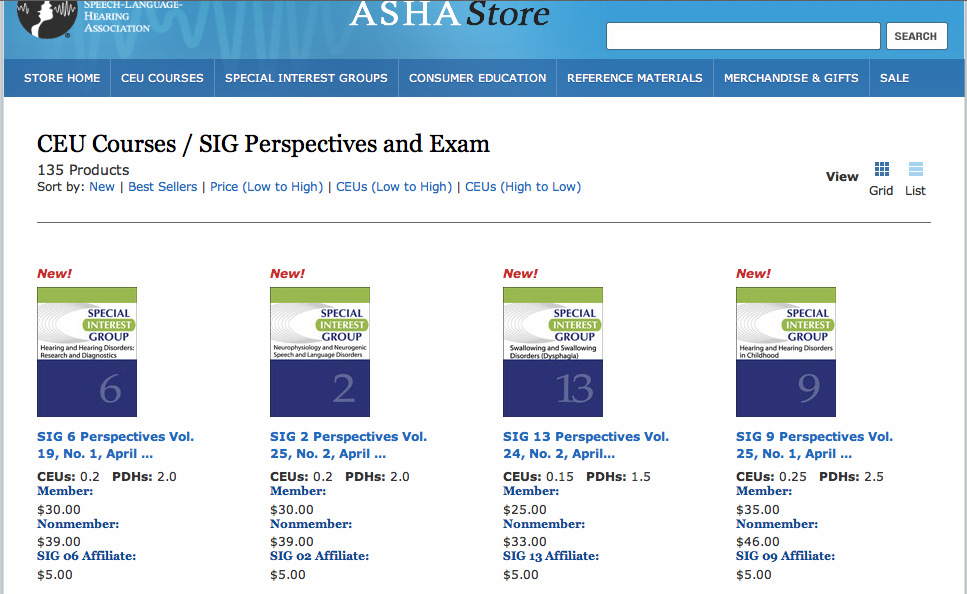 How do you access them?  Just log into your ASHA account and go to the ASHA Store and find SIG Perspectives (On the main page of the ASHA Store, look at the menus on the left side and scroll down to "Shop by Format"  and you will see "SIG Perspectives").
When you click on an issue, it tells what the articles are, how many CEUs it's worth, and the learning outcomes.  You can also access past issues at the same price!
When you purchase one, you are able to access them in "My Learning Center" when logged into your account.  All you have to do is download the articles, read them at your leisure, then come back and take the test!  It's so convenient for our busy schedules!  You have quite a bit of time to complete them too…it's like months.  Once you complete them, you get a certificate that you can print, plus it's saved in your profile!  It's so awesome!
Are you an SIG Member?  I'd love to hear which one and how you use it for your professional learning!  What else do you do to get your learn on?   🙂
xoxo,