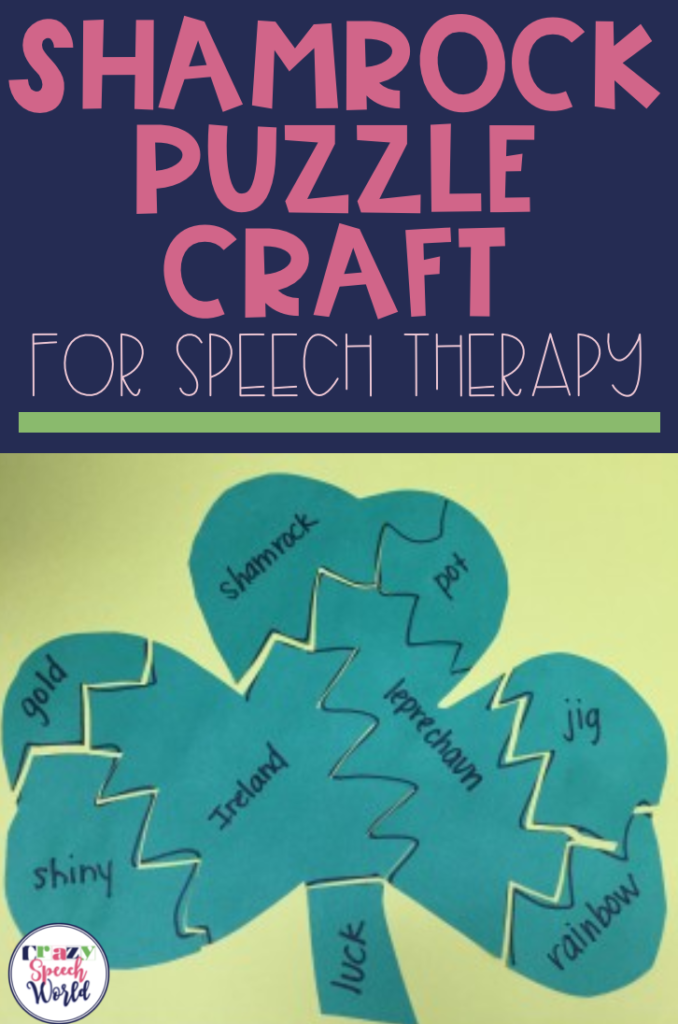 Hey friends!  Happy Sunday!  I am busy spending this morning getting ready for the week…I'm so pumped because this week is only four days long and then I will be on SPRING BREAK!!!  YAY!!!!  I am so excited to spend some time with my family and go on some trips!  Since St. Patrick's Day is quickly approaching, I came up with this fun craft to do with my kids this week…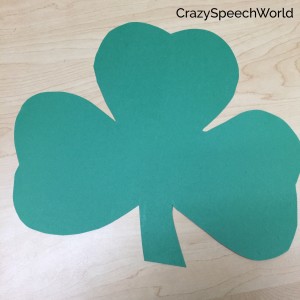 I got a shamrock pattern from one of my teacher buddies (it's pretty big), then I cut it out onto green construction paper.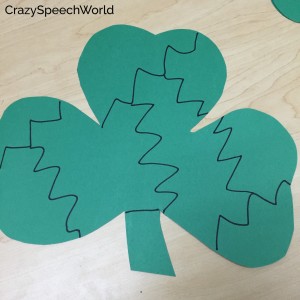 I made fun zig zag lines all over it.   I only did this for my example, the kids will be doing this part themselves.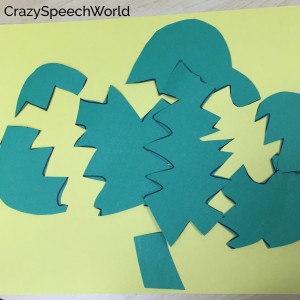 Then cut all my pieces out…puzzle time!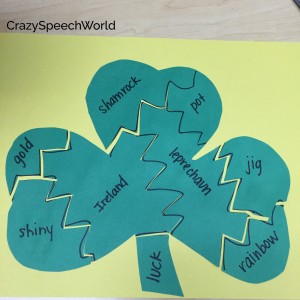 I got all the pieces back in correct order and I put words on them.  My example is vocabulary related to the theme, but you could pretty much do anything.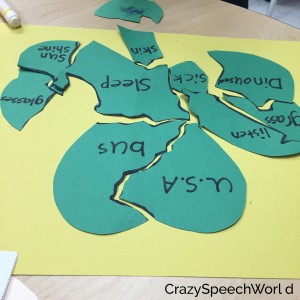 I tried it out with my 3rd graders on Friday and they LOVED it.  I did make them write their speech words on the pieces before they cut them out and I forewarned them about having too many puzzle pieces.  Limits are good…otherwise, you end up with that one kid who cuts a million pieces and then gets mad when they can't figure out how to put it back together.  Limits save you here.  10 pieces max.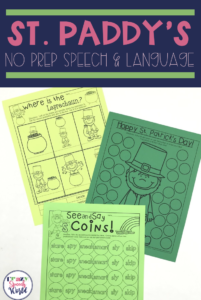 I'm pairing that craft with my No Prep pack and my planning is pretty much done!  Woohoo!  If you are looking for other therapy ideas for St. Patrick's Day, check out my older blog posts HERE.
Have a sham-rocking week!  xoxo,