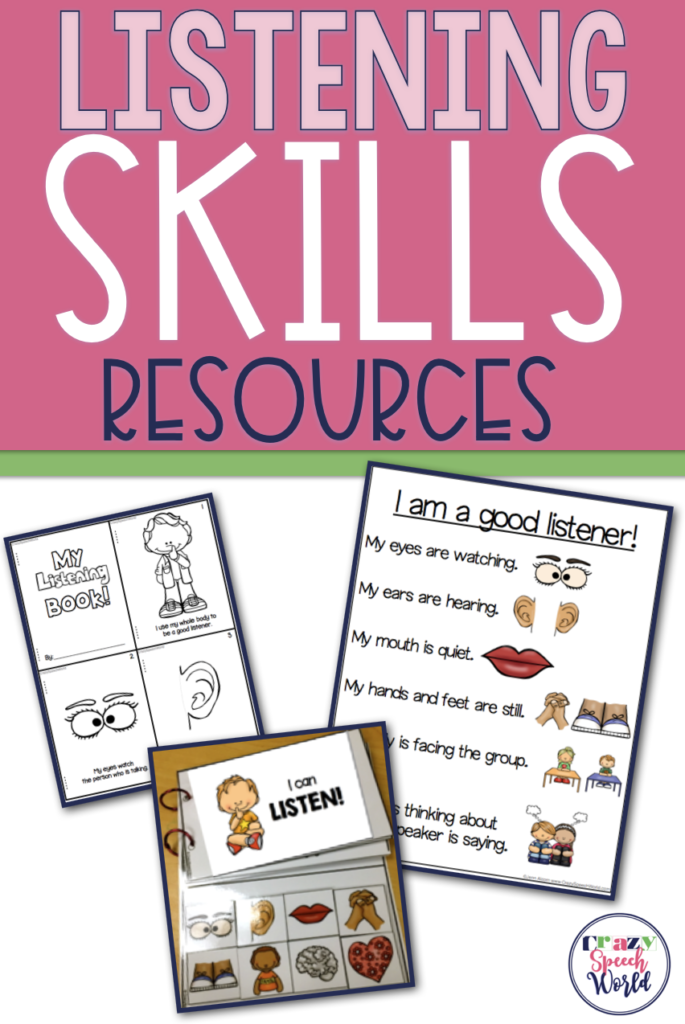 Raise your hand if your students need to work on better listening.  I bet everyone's hands are in the air.  I've got both of mine in the air, hence the reason behind this product.  Since winter break, I have added FIVE new students to my caseload who are on the autism spectrum, so I have been working over time creating materials for them.  I ended up needing A LOT for listening, and when I started working on that, I realized that I needed this for more than just my new students…many of my friends are working on these skills!
Here is a peek at what's included: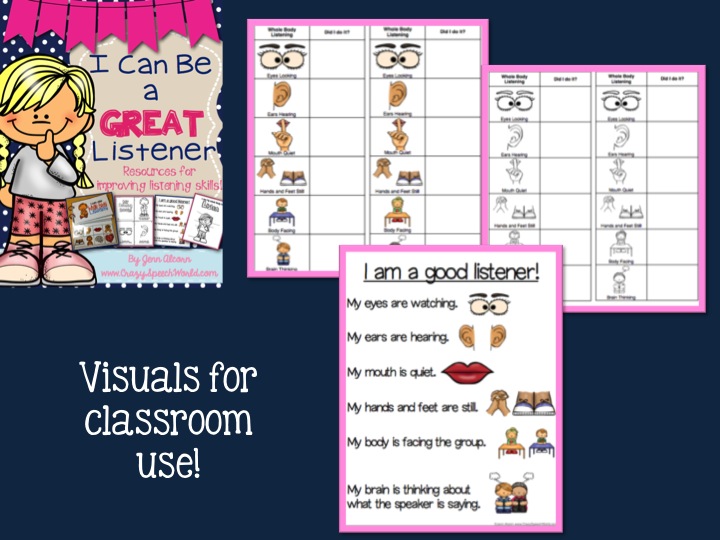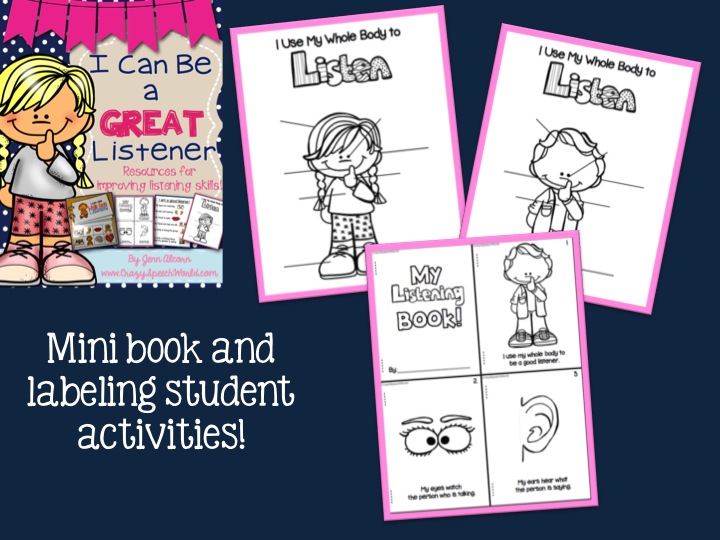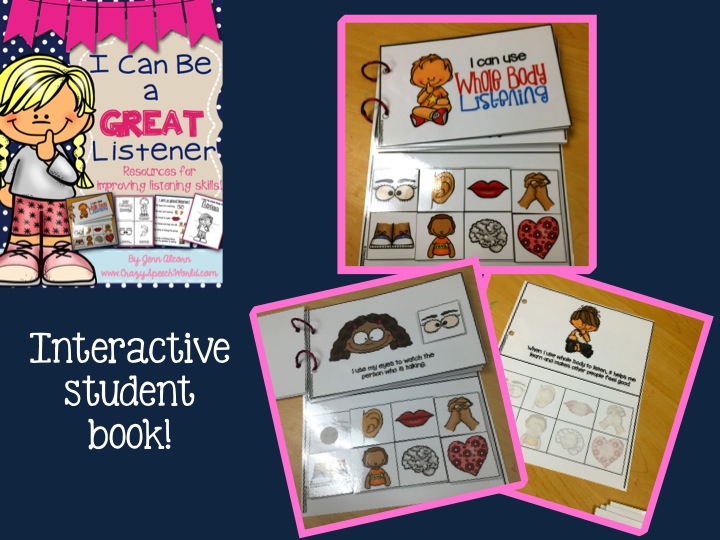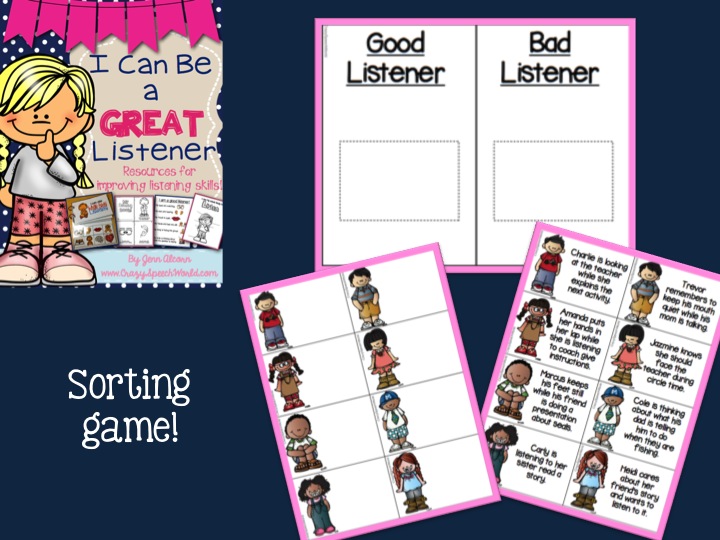 Here's a few shots of how I have been using them…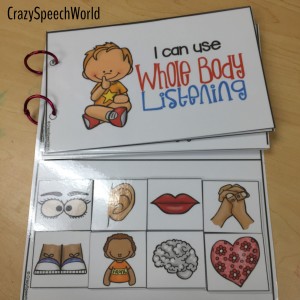 The interactive book is probably one of my favorite parts of this packet, the kids really love them and it's kind of astounding the engagement you get with these, as well as the communication opportunities!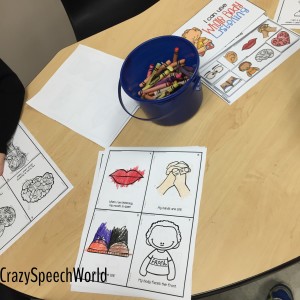 They had fun making their own listening book too!  We did the interactive book before making them , then they colored the pages and we talked about each one.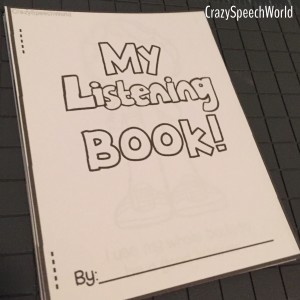 When they finished, we staple them up and the books are nice and small…perfect to carry back to their classroom or home!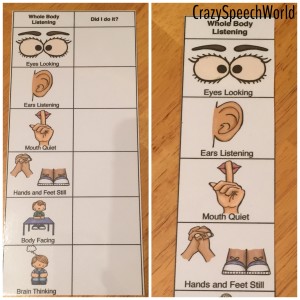 And these are now all over the place…you can use the these visuals as either a check off or just as a reminder, depending on your students!
I really hope you find this packet as useful as I do.  I can think of a million and one ways to use it and that's the best kind of resource!
Thanks for stopping by!  xoxo