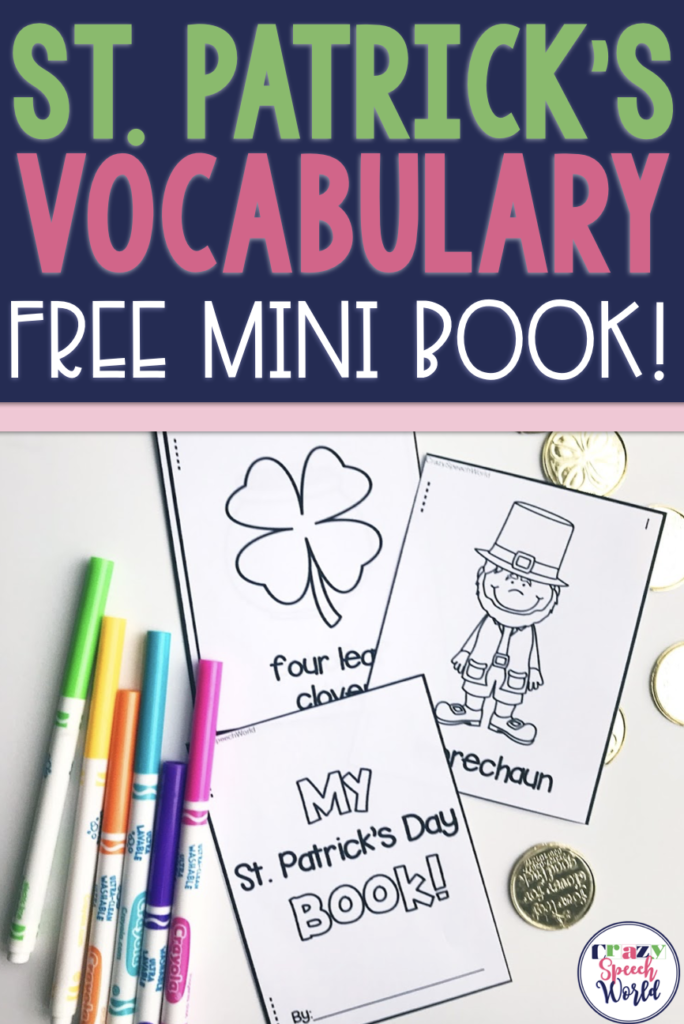 It's freebie day!  I'm always thinking of ways to help my little guys understand the vocabulary that is being used… and I thought with this activity, I might be ahead of the game!  Plus, who doesn't love a mini book?!?!  They are cute and fun AND functional.
Simple and right to the point!  I have my students color the pics, discuss the words, use them in sentences, etc.  You can then just cut them out, staple together, and send them home.   Perfect activity to pre-teach vocabulary or reinforce other lessons.  I hope you like it…and if you do, make sure to grab the matching St.Paddy's Day NO Prep pack on TPT!
Don't forget to leave me a comment if you snag it 🙂  Thanks for visiting!