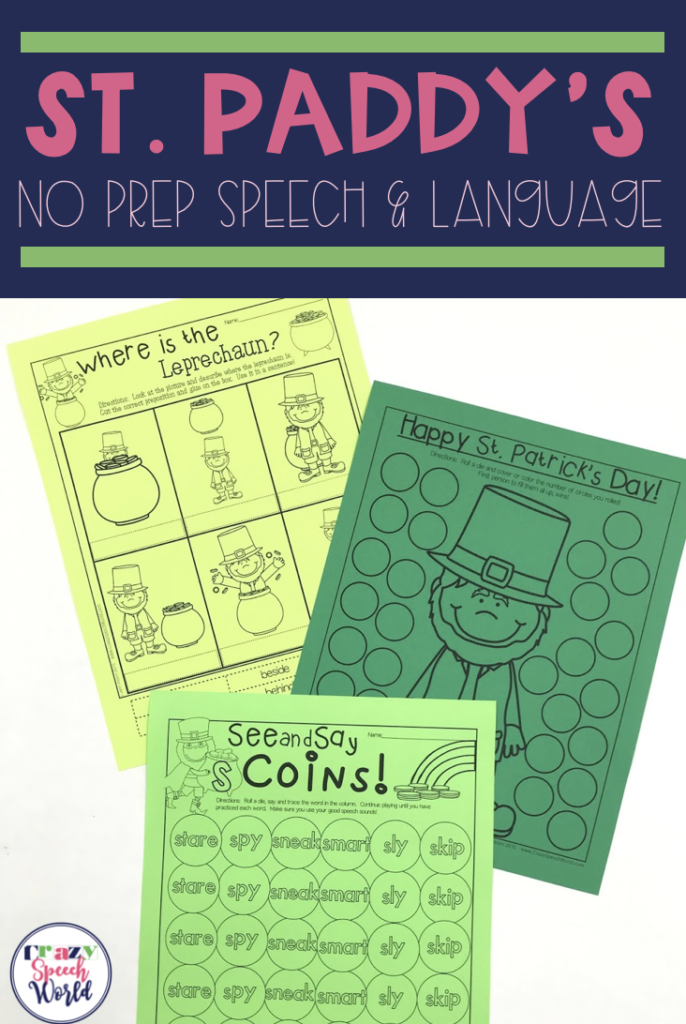 Well, hello mid February!  The months are FLYING by, and I can't even be mad about it cause I'm ready for spring break.  Too soon?  Never.  I need my toes in the sand and salt in my hair.  Stat.  I am also ready to break out some GREEN!
This version of my No Prep series is probably my favorite…I think it's the little leprechauns, but I can't really be sure.  Gold and rainbows are pretty enticing too.  Either way, my students are going to LOVE these activities and I hope you do too!  Check it out…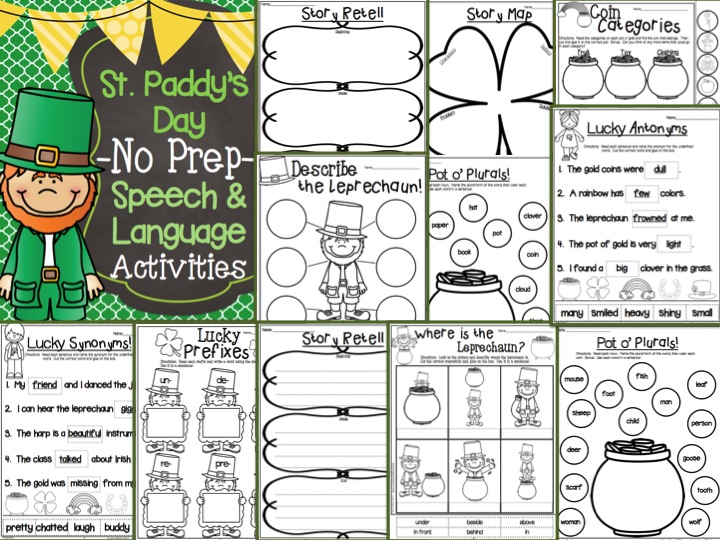 Language!  In this packet I've got some of the faves and some new skills to target:  retell, story grammar, plurals, prepositions, prefixes, synonyms, antonyms, and describing!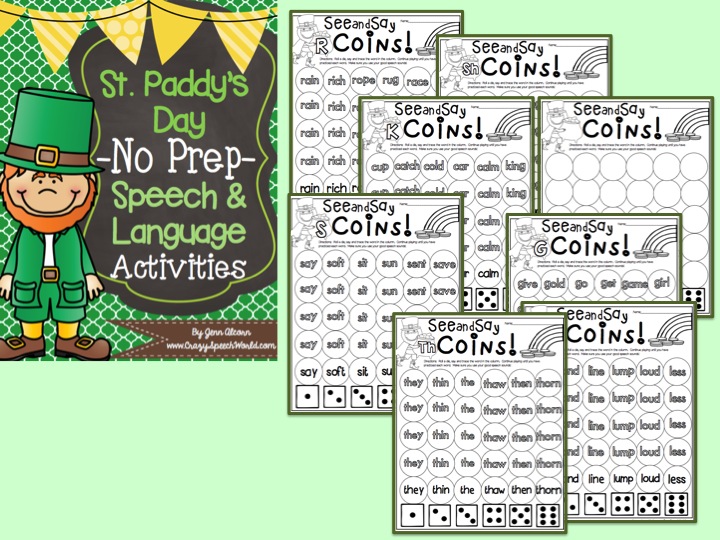 As long as they like the See & Say pages, I'm gonna make them.  There is something about these that my students just think is so much fun.  I can't really figure out if it's the dice or the tracing part, but I've narrowed it down to those.  I included r, s, l, k, g, sh, and th, PLUS a blank page for targeting other sounds.  I've also been known to glue artic pics with my littles on that blank one…in case you need any ideas!  🙂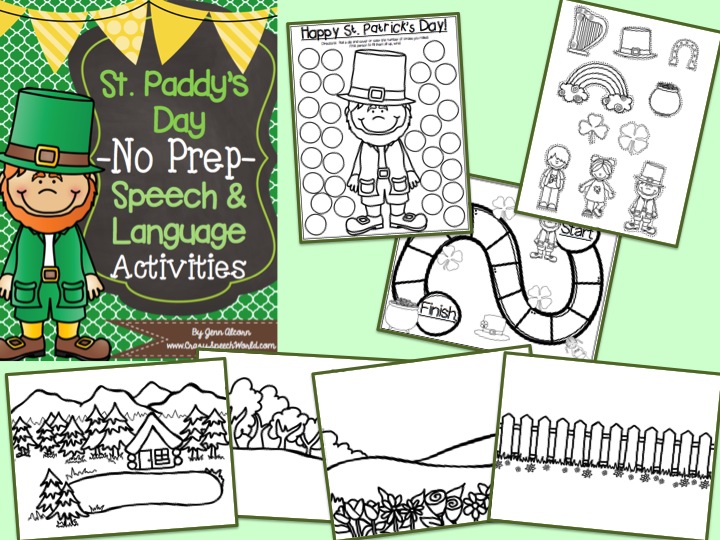 Last set is more open ended.  There is leprechaun dot page and a game board, so you can target a specific skill or work with your mixed groups.  I like the idea of writing words on the blank spaces of the game board, that way you can target artic, sentence formulation, grammar structures, etc.  Then there are the cut and glue pages, with 4 different scenes and 10 different cut outs.  I love using these for all kinds of activities!
That's it…it's 46 pages of print and go, so you don't have to prep ANYTHING.  Totes awesome.  And in the event that this is not enough, check out my Super Leprechaun freebie for more No Prep fun!
xoxo