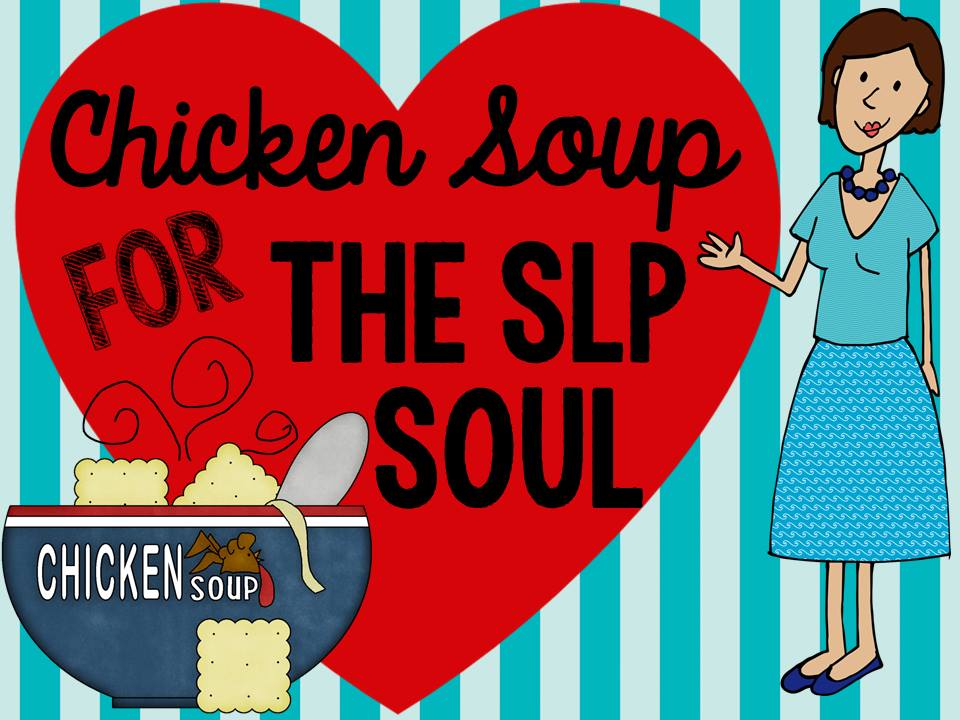 Who has great ideas?  SLPs.  Snaps for the fabulous Felice Clark at The Dabbling Speechie for this one.  When I was thinking about what in the world I could write about, I kept having a writers block.  I'm not one of those SLPs who plans everything out.  My blog has become a mash up of my entire life and I write or share mostly on whims.  It works for me.  I like it. You guys seem to like it well enough to keep reading it, so here we are.  I could tell a million 'aha' moments or about dozens of special children or all the laughs I've had along the way.  So what will she write about?  The beginning.
I don't have a great story about why I became an SLP.  I knew I wanted to work with kids, but my mom was a teacher who encouraged me to be ANYTHING but that, so I had to poke around.  I started college with an interest in juvenile justice.  I wanted to help the 'bad' kids.  Then when I was 19, I found out I was pregnant.  That will change your life.  Soon after, I had a beautiful baby boy and I was interested in finding out more about how he would grow up and I took a child development class.  Which led to child psychology, which led to communication disorders.  To say I loved it, was an understatement.  It's that whole clouds parting, angels singing feeling when you discover your passion.  But I discovered something else with this profession, that may just be even more important.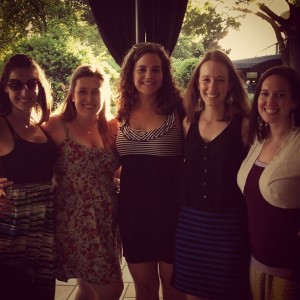 Girlfriends.  Best friends.  People like me.  I've always had a bestie, depending on the season of my life.  And I'm still friends with most of those women.  But after I had my son, my life changed.  And I had some friends who couldn't really keep up with that.  Being a mom isn't easy…and being a mom in your early twenties puts an interesting twist on it.  I wasn't out partying and hanging out.  I was changing diapers and breastfeeding.  In fact, for my 21st birthday, I distinctly remember eating take out from the Olive Garden with my son's dad while nursing baby E in my lap.  Not exactly most people's memories of becoming legal 🙂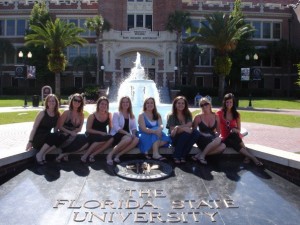 When I started the in the communication sciences & disorders program at FSU, I met some women who, to this day, are my best friends.  We were all going through this incredible science experiment that colleges like to call grad school, and they became like my family.  These were women who held my toddler and came to birthday celebrations.  They loved him.  And I loved them for that.  They understood me.  In a time of life that was extremely challenging, they kept me sane.  At at the end of grad school, when my mom passed away, these are the people who lifted me and carried me with their support.  They listened to me cry and hugged me when I needed it.  They were, and continue to be, my tribe.  And last month, when E turned 13, we all talked about how crazy it was.  We have shared so many of life's defining moments…weddings, babies, deaths…we have all grown up together.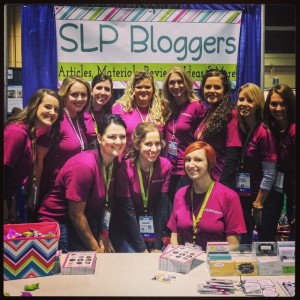 It's been almost 8 years since I walked across that stage to earn my masters degree and I continue to meet amazing men and women, who are a lot like me, who have become my friends.  They come from all across this country and the world, thanks to this little blog.   I am forever grateful for other SLPs.  This community of people is simply amazing.  And while I LOVE riding the waves of helping children become better communicators and learners everyday at work, the community of SLPs help me be the person those kids need.  Being an SLP brings so much joy to my life.  But becoming an SLP was one of the greatest journeys of my life.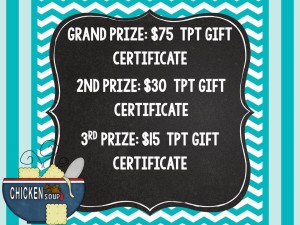 So what's the skinny on this hop?  Well you need some numbers to win some TPT Gift Cards (<–Heck yeah!), and I have one for you: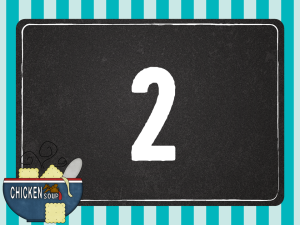 Now that you have that, head on over to the next stop at The Speech Bubble or go back to the beginning at Speech Time Fun!
Have fun feeding your SLP soul!  xoxox,