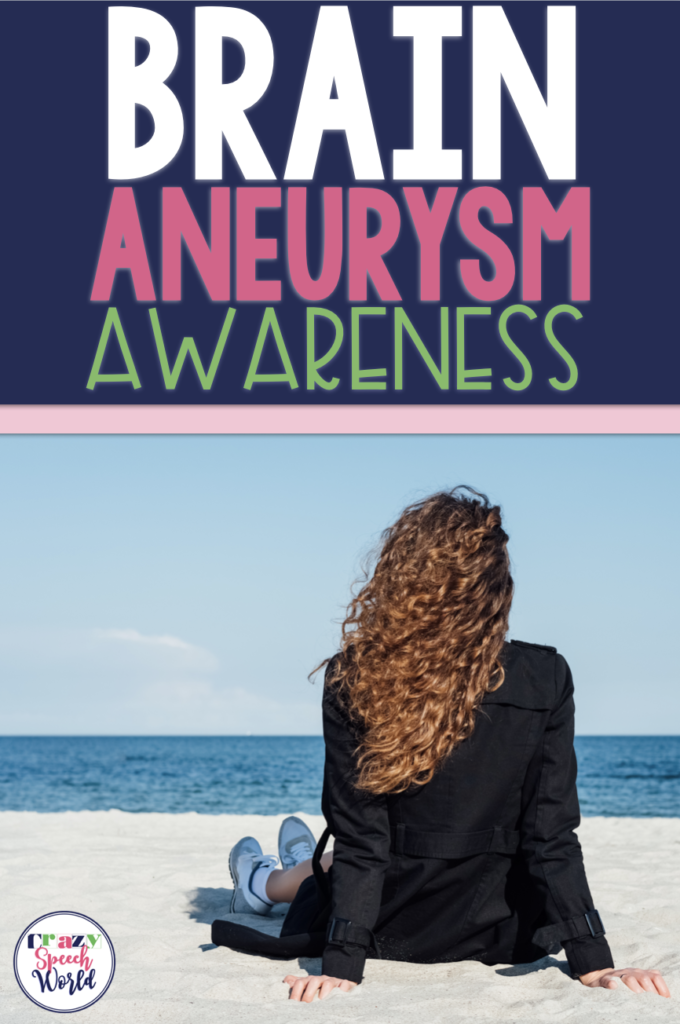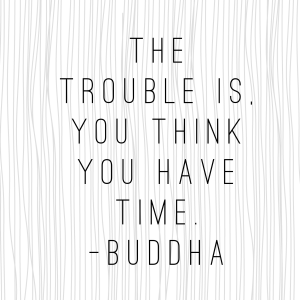 I love calendars…I mean… I have two planners for goodness sake. Some days are just days. Some have special meaning for one reason or another. Other days change your life. It's funny how when all the dust settles on the life changing days, you never can forget the date. Today isn't the day the changed my life. But today is still a really important date.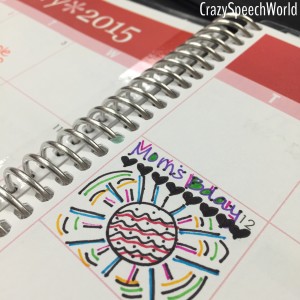 Today is the day an amazing woman was born. That is for celebrating. I will go to the beach, I will buy her yellow roses, I will drink a glass of Merlot…and maybe do a little dance. These were some of her favorite things. These are the things we would have done if my mom was here.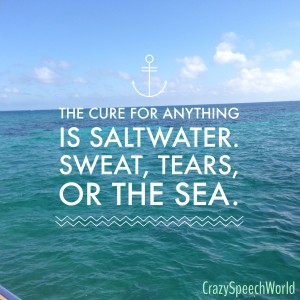 If you have been around for any length of time, you know that my mom died. The culprit was a ruptured brain aneurysm that was a silent and deadly time bomb we had no idea existed, at least until it was too late. Heartbreaking and terribly tragic are the only ways I can ever describe her death. And however many years may pass, I still have those days when it all still feels unreal or like it just happened. Today shouldn't be that day.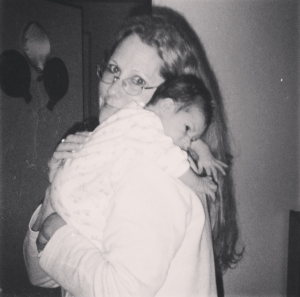 I could tell you the sad story of seeing her go through this experience and it would break your heart. Watching someone you love suffer, while not being able to help them, must be one of the most painful experiences a human could have. I could cry my eyes out and whine over the fact that I miss her. But I won't. It won't help anyone. This picture is from the day I brought E home from the hospital. I, being completely terrified of mothering this squirmy little human, could not have survived that week without her. It is one of those memories I hang on to for dear life, it's so precious. These are the memories I choose to reflect on today.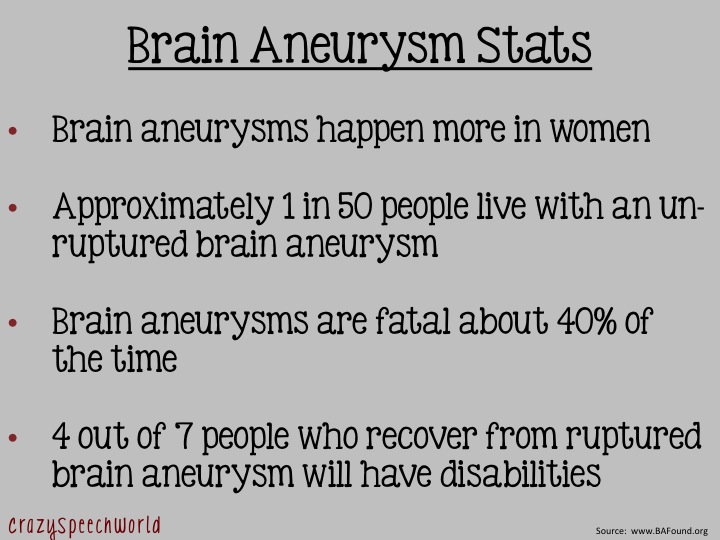 God placed me in this situation for reason, I have faith in that. So, I will be the change I want to see because I don't have the power to change the fact that she is gone. I do have the power to spread the word so that people learn more about this deadly condition. I do have the power to raise money to fund the research that can help keep brain aneurysms from destroying lives.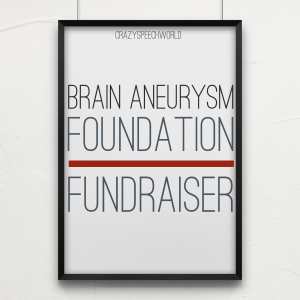 I support the Brain Aneurysm Foundation on a regular basis. This is my favorite organization to donate money to and talk about. But today, I am asking for your help. To honor my mother. To raise awareness. To make a difference.
If you can't afford to give anything, that's ok… I'd love for you to head over to the website and read a little about the signs and symptoms. A little education never hurt anyone 🙂
If you have questions, please let me know!!! I'd love to hear if you have any experiences with brain aneurysms in your family or with your work as an SLP!!