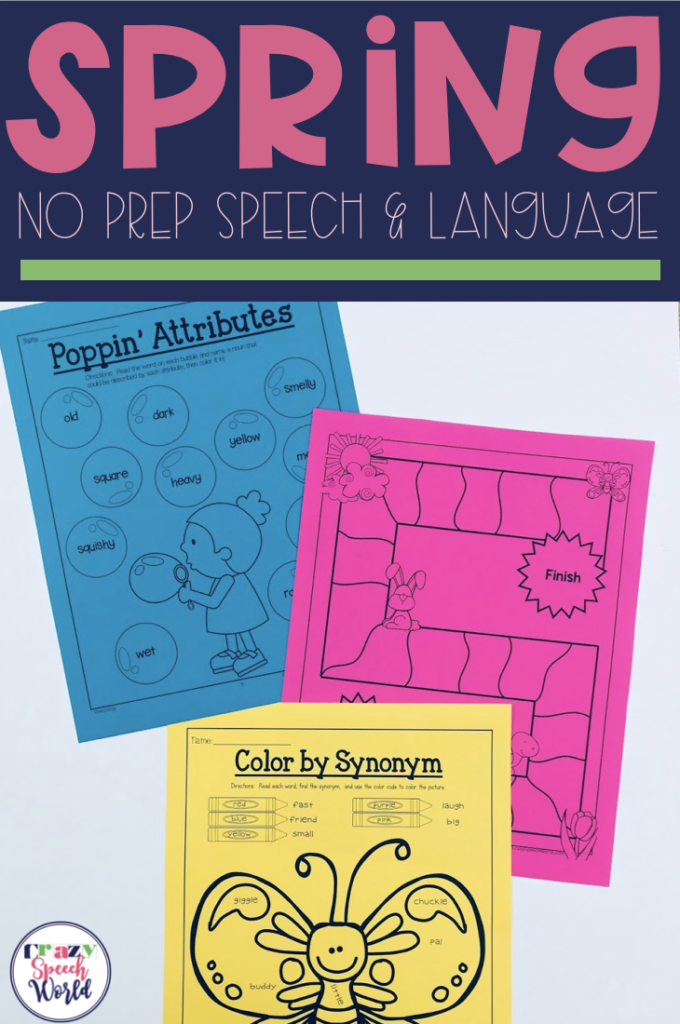 Y'all.  It's 80 degrees, I'm walking around barefoot, and I may have even sweat today.  Glory, Glory, Hallelujah!   I've waited for this for so long.  I know I don't live in a frozen tundra that a lot of you come from, but it's been colder than I like around these parts, and I'm thrilled to be done with all that. I'm a Florida girl.  Flip flops for life, yo.
Ok, so since the weather is perfecto, it seems like great timing that I've also finished my latest no prep packet…just for SPRING!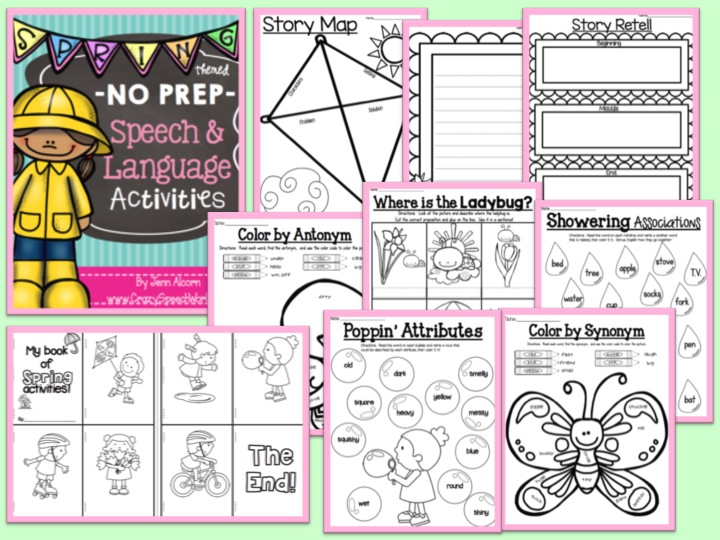 Language pages target skills verbs, attributes, synonyms, antonyms, prepositions, associations, writing, and story grammar.  I imagine that this part of the packet will grow as the season goes on.  Hint, Hint.  😉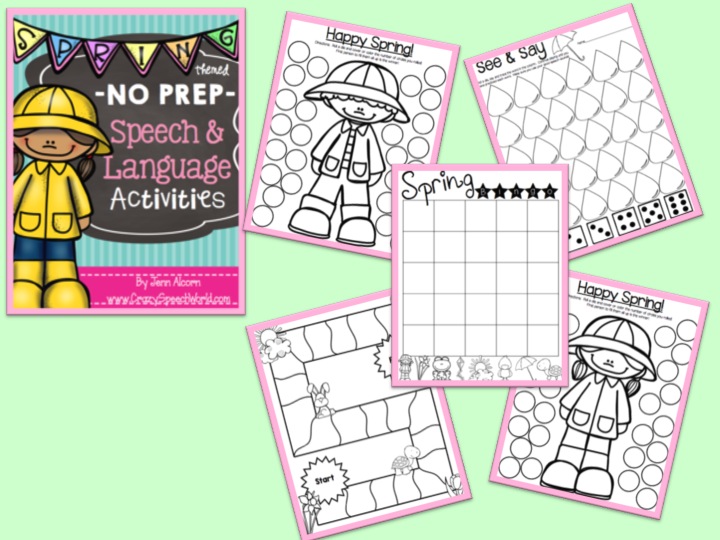 Open ended activities include dot pages, blank See & Say page, game board, and a bingo board.  You can use these for anything!  With the bingo, I really like giving the students books to find their targets and write them down, then play dice bingo.  It's always a winner!  You can also write on the game board spaces or the See & Say rain drops to customize for each student's goals.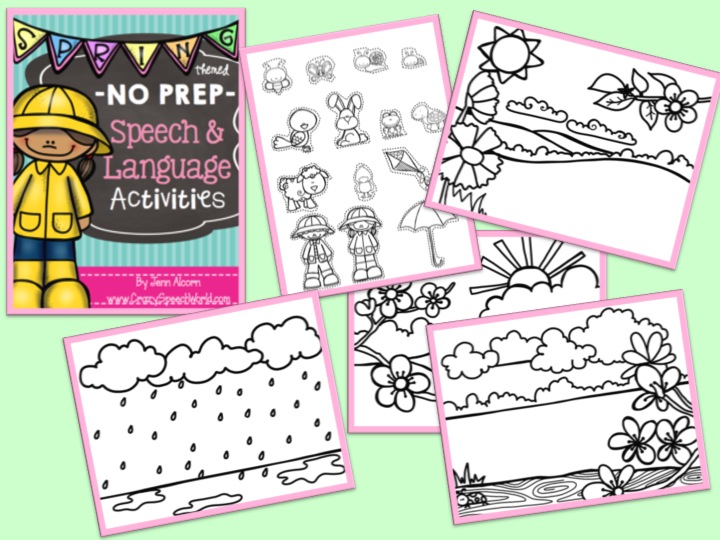 Cut and glue scenes have become a staple in my room.  I'm not sure how I have lived without these!  YOU CAN TARGET ANYTHING.  ANYTHING.  There are 4 different scenes and 14 cut-outs.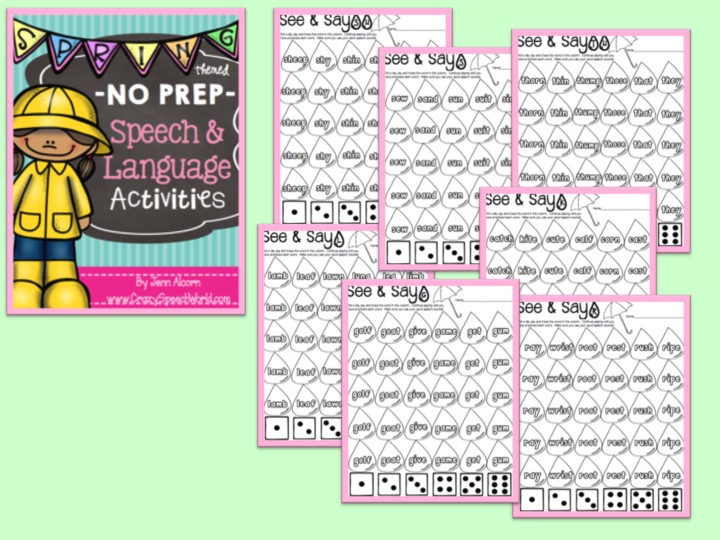 And of course the See & Say for articulation…this version features rain drops 🙂
I hope you love it!  You can snag this download in my TPT Store!  Don't forget to follow me while you are there so you get all my new product updates!
Happy Spring!  xoxo,