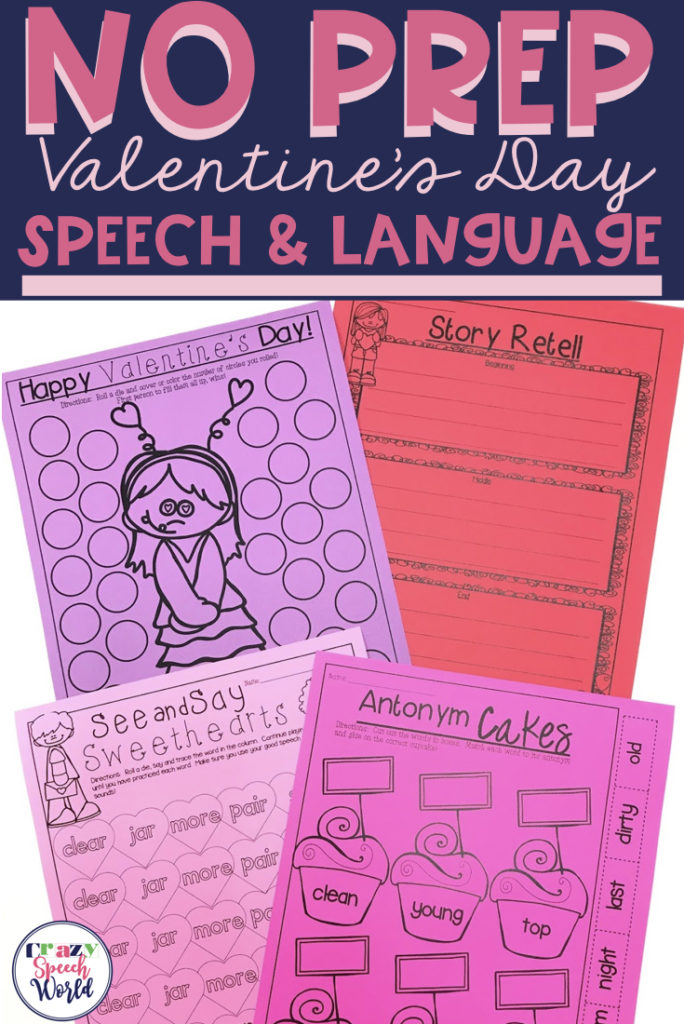 I discovered something.  SLPs like no prep.  We are a busy bunch.  Meetings, scheduling, IEPs, Medicaid, progress reports, evaluations, screenings, RtI, etc etc etc.  So if I can help you by creating these No Prep packets, it makes my heart happy, because guess what?  I love making them.  I like my See and Say articulation pages and I cannot lie.  You other SLPs can't deny.  (I hope you caught on to that, if not, this comes from fun memories of hits from my childhood courtesy of Sir Mix A lot).  ANYWAYS.  I have already done Valentine's Day and may have started St. Patrick's.  It's cray.  Check it out…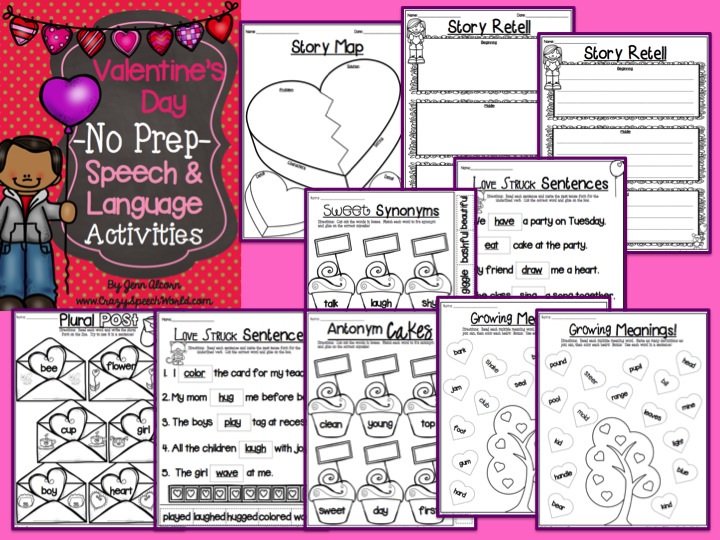 Lots-o-language!  Story maps, plurals, past tense, antonyms, synonyms, and multiple meanings, OH MY!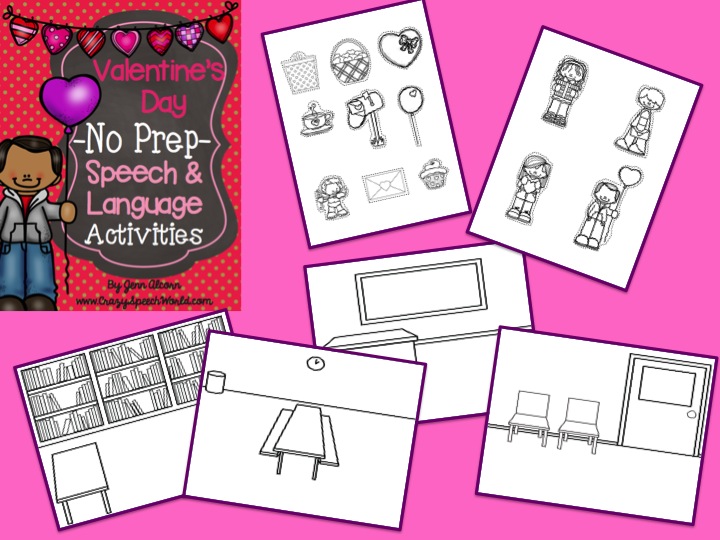 And where would we be without some cut and glue?!  These scenes are to build your own Valentine's day party!  Awesome, right?  There are 4 different scenes from school and cut-outs to decorate them with.  Work on just about ANYTHING with these.  But I included some suggestions, in case you cannot brain today.  Because that's ok when that happens.  Sometimes I can't brain either.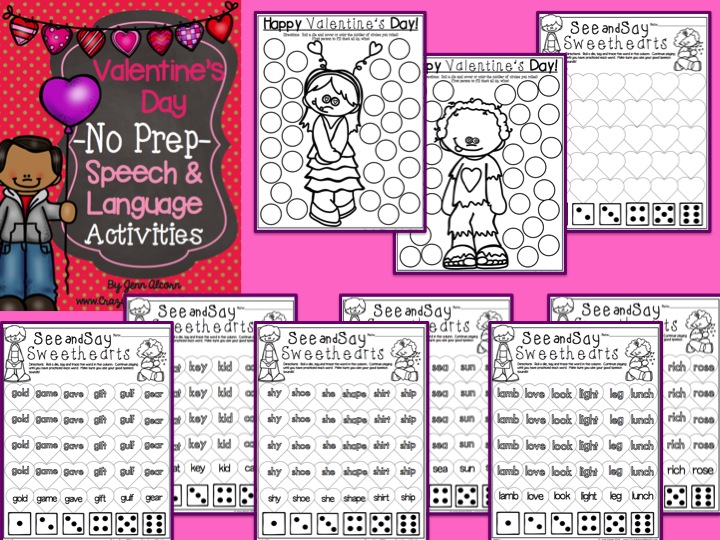 Dear dice games.  I love you.  Love, Jenn.  More See & Say for /r, s, l, k, g/ AND  [sh]!  YIPPEEE!  These are seriously the best for drilling.  PLUS there is a dot page/chip game reinforcer with love zombies.  They are cute love zombies, not creepy love zombies, I promise.  I do not like weird zombies.  The current popular zombie show that so many people watch makes my stomach hurt. Do you watch it?  I won't judge you.  But I think it's yucky.
That's it for my packet of LOVE!  I can't promise that I won't think of something cool and add to it, which if you own it, you'll get for FREE.  I like free stuff too.  Make sure you follow me on Facebook or Instagram (@CrazySpeechWorld), that's where I usually announce any additions!
Thanks for stopping by!  Have a FABULOUS Friday, Friends 😀
xoxo,