This post contains Amazon Affiliate links.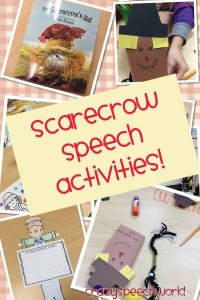 For the first two weeks of November, I am not quite ready to get turkey-fied.  I was looking for something new to bring into my speech world and discovered this great book!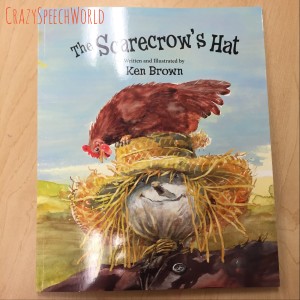 The Scarecrow's Hat by Ken Brown is a book I just stumbled upon while doing some online retail therapy and it turned out to be a really great book for therapy!  It is PERFECT for targeting sequencing skills, plus incorporates lots of animals.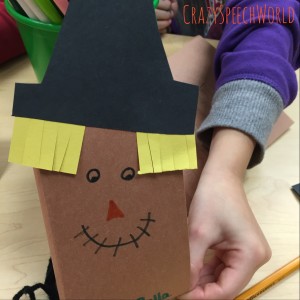 I found this adorable craft while perusing Pinterest.  I knew it was perfect for incorporating story elements!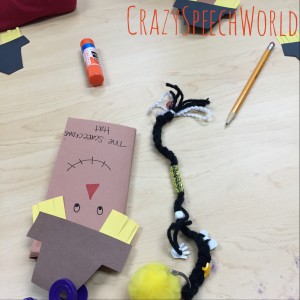 I love, love, LOVE using the Story Grammar Marker for story telling, and I have lots of these student strings to help my students retell stories.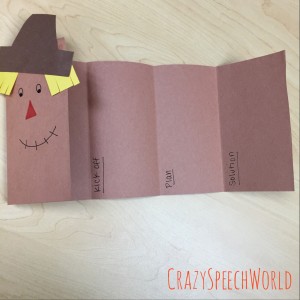 I made the foldable so it had 5 different sections, and the front cover was a scarecrow's face.  I just cut out some little brown hats and used some yellow scraps for straw hair…they drew the faces on!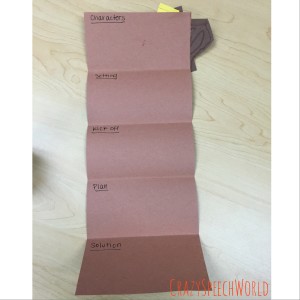 The sections covered the elements that we have been working on most, depending on each of my groups.  It was a super fun activity and they had something to take home to practice their retell with!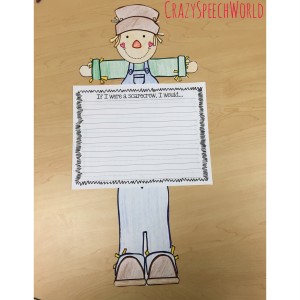 I also found this ADORABLE freebie from Lanier's Lions.  It comes with a free scarecrow, plus a writing page!  I used this for my articulation groups, plus my kids working on writing goals.  Make sure you leave her feedback if you grab it!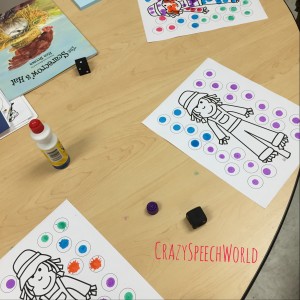 I, of course, needed to make something myself…so I whipped up some dot pages, which are ALWAYS a fun time!  We worked on WH questions and drilled artic words with these guys!  You can grab it for FREE by clicking HERE!
I hope that gives you some fun and different activities to finish out November with!  What other fun things do you have planned in your speech world?
xoxo,